WCA's philosophy on uniforms is as follows:
To promote a serious academic atmosphere by encouraging the students to think of their attire as an aspect of their work.
To minimize social competition and self-consciousness which fashion tends to promote.
To promote a sense of identity with the school and among the students as a group.
To provide financial and social benefits for the parents by limiting their children's school clothing needs.
items for purchase via WCA
grammar school athletic shoes dos & don'ts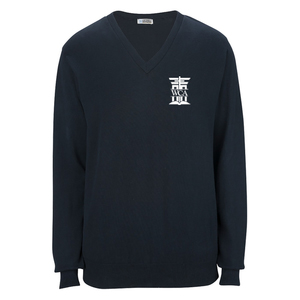 US Embroidered Sweater
Navy blue pull over V-neck sweater (85% cotton & 15% nylon)
School logo embroidered on left chest location

$35 Earlybird price through July 21

Orders placed by July 21 will be available for pick up at the Welcome Back Open House Aug 14

$45 after July 21
Allow 2-3 wks for delivery
Sweaters delivered to school
Sweaters run large with little to no shrinking when machine washed & dried
Most US students look great in an XS to MD
sweaters availabe for purchase
june – december
December 31, 2023 last day to purchase for this school year.