The WCA Board of Trustees
The Board is tasked with upholding the mission of the School by setting policies, hiring the Headmaster and keeping him accountable, strategically planning for the future, and ensuring WCA's spiritual and financial well-being.
The Headmaster hires the staff and oversees all operations. Board members may serve two consecutive three-year terms and are elected by the WCA Association.
The role of a trustee is to ensure that the mission and vision of the school be preserved for the next generation. 
Philip Amos.  President
Philip is currently serving as the WCA Board President.  He and his wife, Jolene, live in Avon Ohio and have 4 children, 3 of which attend WCA.  The Amos family are members of Grace Church of North Olmsted.  Philip is President of Magis Advisory Group, a local consulting firm specializing in employee benefits, retirement plans and financial services.  Philip currently serves as Vice Chair of the Lorain County Chamber of Commerce and as assistant treasurer as a member of the Lorain County Community College Foundation board and is former Chair of the French Creek YMCA.  Philip is a soccer referee for OHSAA and is a USSF Regional soccer referee.
Natalie Taylor. Vice President
Natalie Taylor moved to Cleveland in 2008 as part of a church-planting team. She serves alongside her husband who pastors CityView Baptist Church in downtown Cleveland. Bill and Natalie have 4 adult children and one enrolled in WCA's upper school. Their youngest daughter graduated in WCA's first senior class. Natalie has an eclectic background that includes laboratory microbiology, vaccine manufacturing, inside sales, and current part-time work in social science with the University of Chicago.  She also has worked in community development for a local non-profit. While her older children were in school she stayed at home to support raising her family and currently works from home.
D. Mark Douglass.
 

Treasurer

Mark is currently serving on the WCA Board of Trustees.  He joined WCA's finance committee in 2016 and the board of trustees in 2018. Mark and his wife Pam (WCA Admissions Coordinator) moved to the Cleveland area in 2007 and consider it home. Their three children have all attended WCA since kindergarten, beginning in 2009. Mark is the Business Development Manager for Lincoln Electric Additive Solutions, and is a deacon and the worship music leader at Cornerstone Bible Fellowship in North Ridgeville. He also serves on the Investment Committee for In His Steps Foundation and is the Treasurer for the Biblical Counseling Institute.
Aaron Fenton. Policy and Standards Committee
Aaron Fenton joined the board of trustees in 2019 nearly five years after his first child came to the school.  He and his wife Julie have three children whom currently attend WCA.  Aaron is the Director of North American Health Systems for TeleTracking Technologies, a healthcare logistics company.  He is also involved in Anchor Church of Avon Lake serving on their elder board since 2015.
Megan Putnam. Board Development and Governance Committee
Megan and her husband, Jonathan, are native to NEO. They have been part of the WCA community since 2015 where their three children are currently enrolled. After graduating with a Bachelors in Early Education, Megan spent almost a decade serving on staff with CRU, building student leaders both stateside and abroad.  Currently, Megan and her husband operate a guest home in Lakewood where International students live with their family to learn English. They attend and serve in their local church, Parkside Church Westside.
Daniel Pierre. Board Development and Governance Committee
Daniel and his wife Hannah are native to the west side of Cleveland, and now live in Westlake. Daniel serves as a deacon at Grace Church of North Olmsted, and he and Hannah both teach in the adult and children's ministries there. Their three children attend WCA, since 2012. Daniel committed to serve on the board of trustees in 2019, and is eager to help build up this unique school, which provides classical education to train kids not only to think clearly from the firm foundation of God's Word, but also aims to foster their personal relationship with the Lord. Daniel is a comprehensive and pediatric eye surgeon at the Cleveland Eye Clinic, and is supported by Hannah from the home.
Heather Croft. Secrectary, Strategic Planning Committee
Heather and her husband, Wesley moved to Cleveland in 2015.  After a few years of homeschooling they joined the WCA community.  Together they have 4 children, Olivia, Hudson, Mattie and Sawyer.  Heather was homeschooled, attended a classical Christian school and a traditional Christian school growing up.  She attended the University of Georgia where she earned her bachelors degree in child and family development.  Heather and Wesley have a passion for discipling students and have served in various youth and college ministries throughout the years.  They also have a passion for classical education that was birthed out of Heather's own upbringing as well as from a desire to raise children who are equipped to go into all the world and preach the gospel.  Their family attends and serves at Parkside Church Westside.
Bridget Baumgartner. Resource Development and Planning Committee
Bridget and her husband Todd, reside in Cleveland, Ohio.  They are blessed with three children—all of whom attend WCA. The Baumgartner family is delighted to attend and serve as members of  Local Church.  Bridget is the owner and operator of Baumgartner Consulting, LLC, a clinical practice serving adult couples and families, as well as  professional athletes,  struggling with mood disorders, chemical dependency, PTSD, marital and relational challenges, and life transitions.  Prior to starting BC, LLC she was employed for 13 years by The Cleveland Clinic as a clinical psychotherapist, supervisor and manager for the Department of Psychiatry and Psychology. Bridget has served WCA as a volunteer in the Parent Teacher Fellowship (PTF) since 2018,  can be found helping in her children's classrooms and actively participates in supporting the WCA community. She is a Classical Christian Education enthusiast and supporter of Christian Parenting University (CPU).  Bridget's favorite and life-sustaining chapter in scripture, is Romans 8. She considers herself extremely blessed to be a part of the WCA family and a grateful sinner saved by God's amazing Grace.
Gordon Daily. Finance Committee
Gordon and his wife, Cara, live in Rocky River Ohio with their 3 children, 2 of which attend WCA. Gordon is CEO and Co-founder of BoxCast, a Cleveland technology startup that streams millions of events for churches, schools, municipalities and businesses each year. The Daily family are members of Providence Church of Avon. Gordon is currently serving WCA officially on the finance committee and often volunteers his time to assist WCA with technology.
Jeff Swartz. Head of School Support and Evaluation Committee
Jeff and his wife Becky live in Medina and have 3 girls, all of whom attend WCA. They are members of Grace Church of North Olmsted and have been in the Cleveland area since 2013. Jeff is the Chief Executive Officer and a board member for Seaman Corporation in Wooster, and also serves on the board of the Wayne County Economic Council.
Tom Demitrack. Board Development and Governance Committee
Tom Demitrack is a partner in the Jones Day law firm, where he has practiced since 1979 following his graduation from The Ohio State University Law School that year. Tom and his wife Peggy live in Lakewood, Ohio. They have three grown children, all of whom are married. Tom and Peggy have been blessed with nine grandchildren. Tom is a member of Cornerstone Bible Fellowship in North Ridgeville where he serves as the Treasurer. He is also on the Board of Trustees at the City Mission in Cleveland.
articles on classical christian education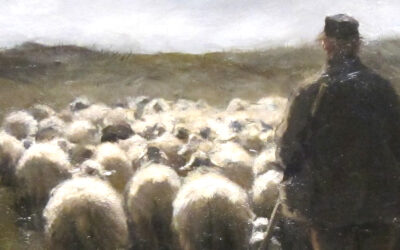 I was thrilled to be invited back a second time to speak at the Association of Classical Christian Schools' Repairing the Ruins...