faculty & staff by department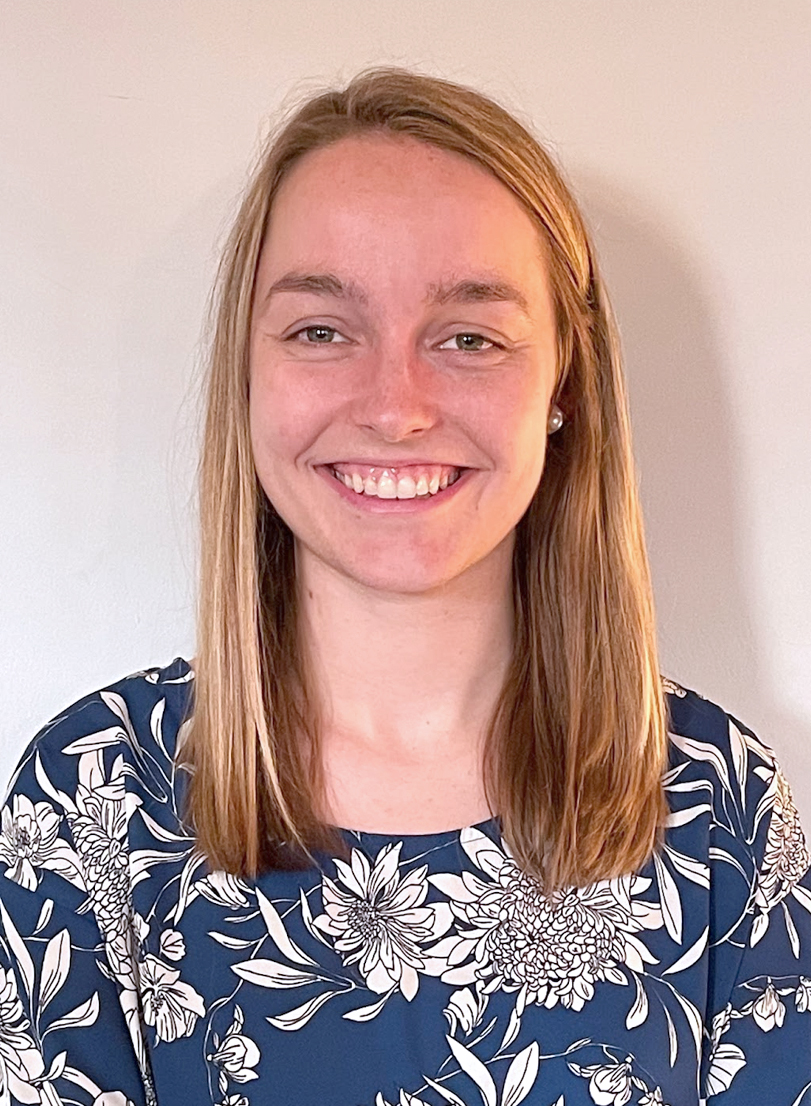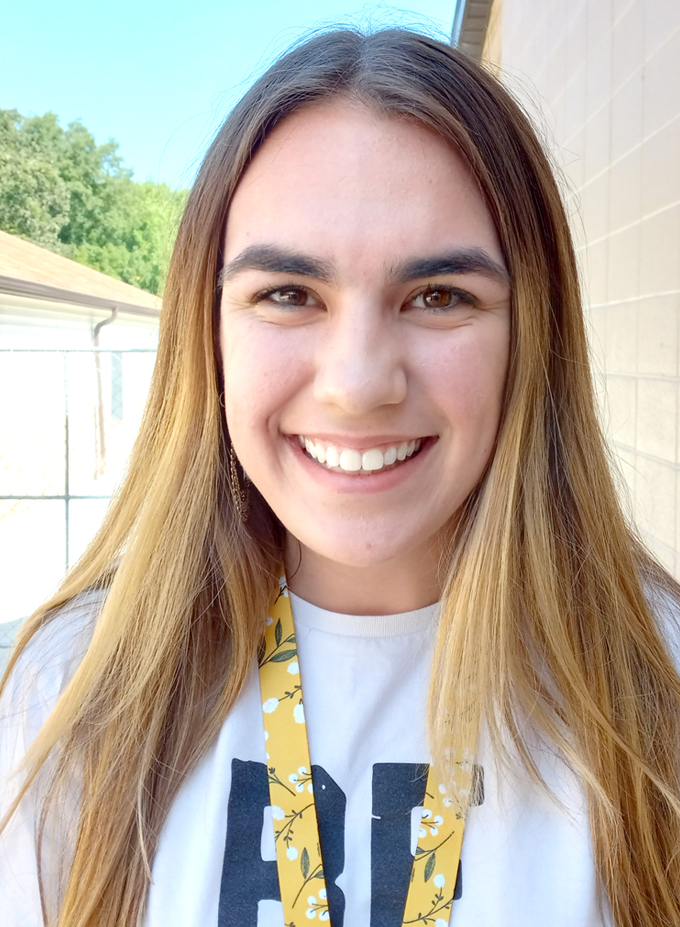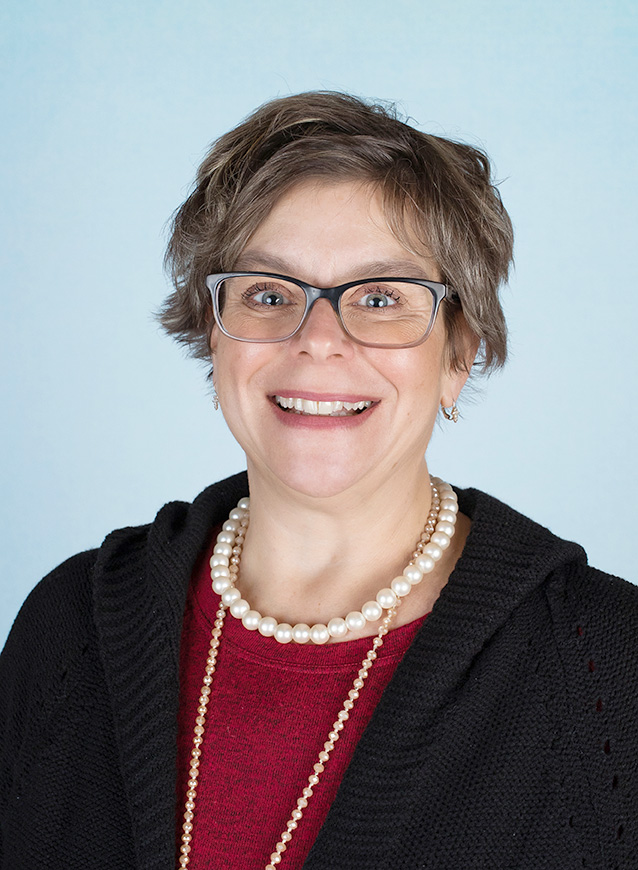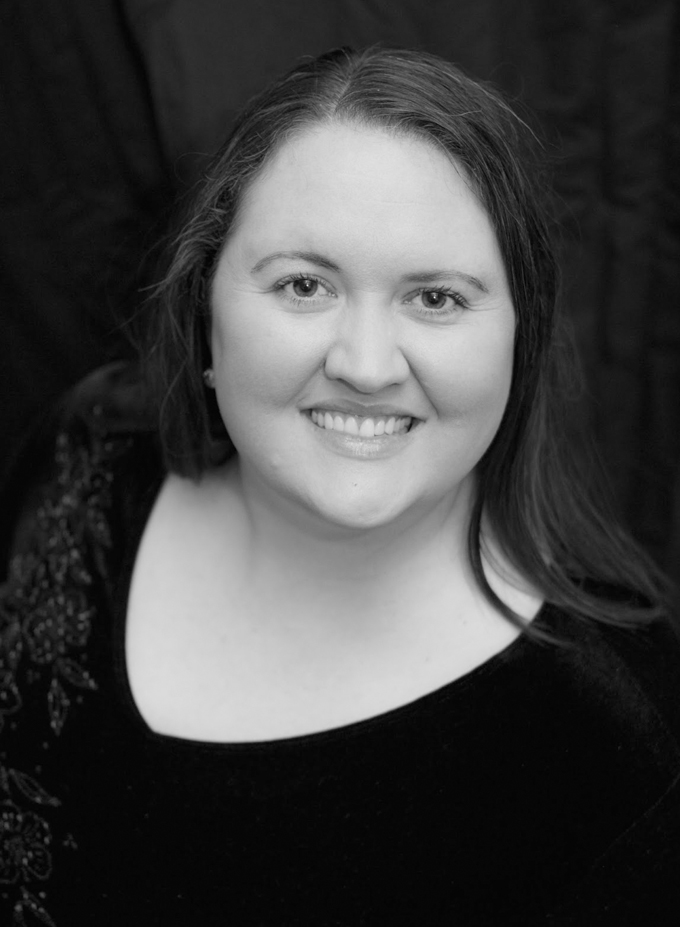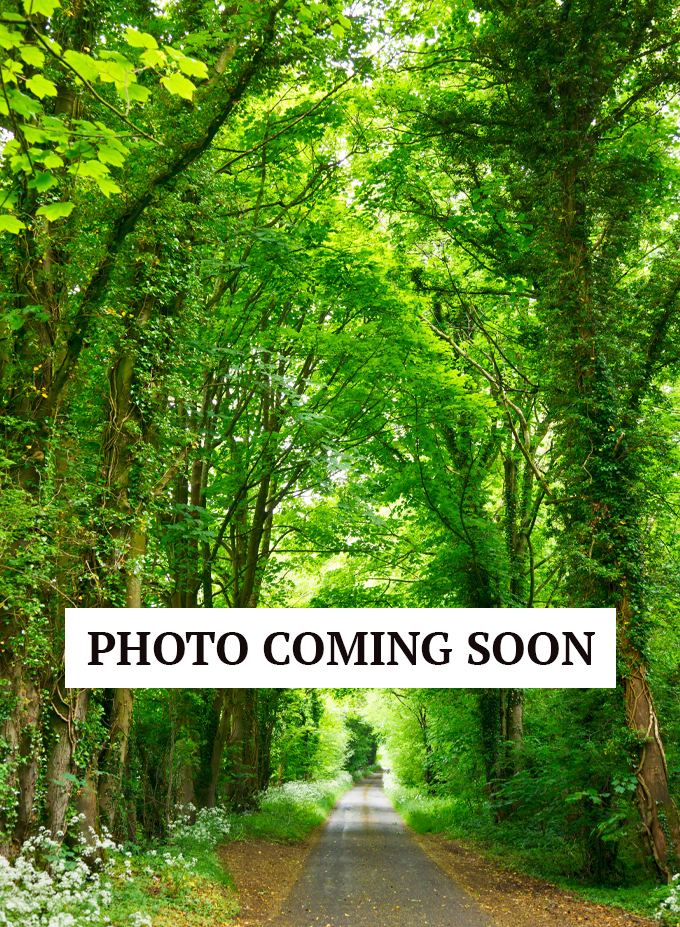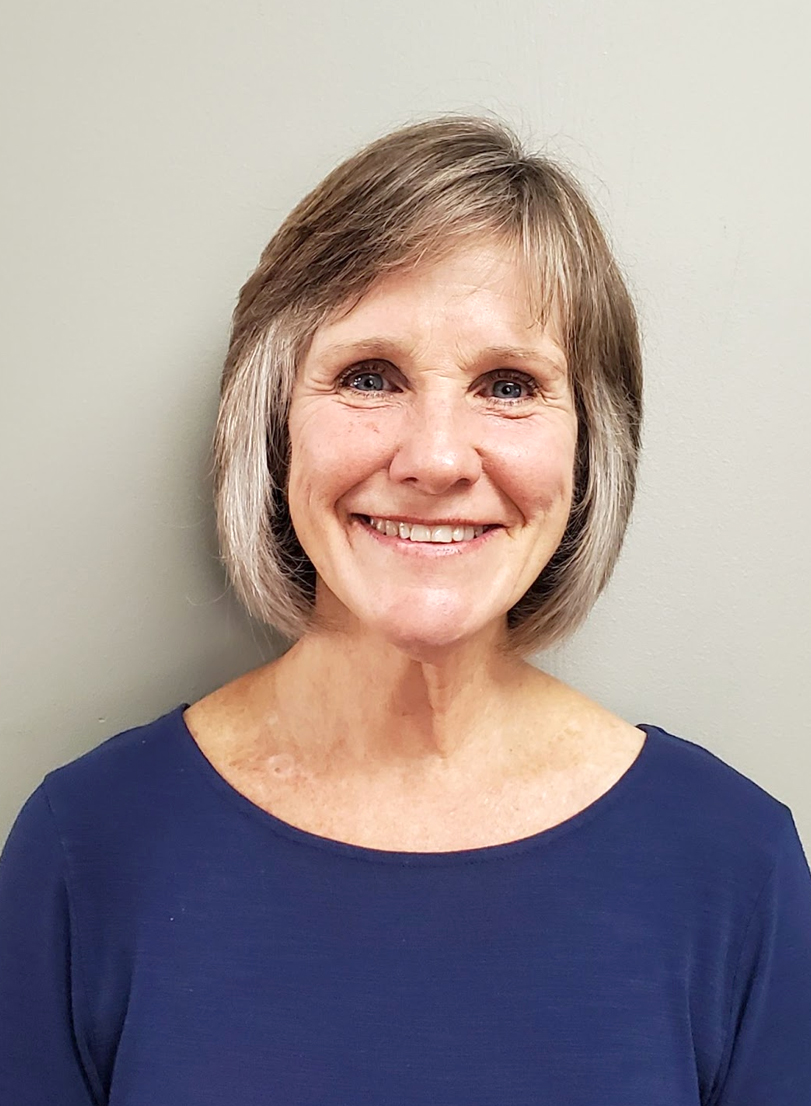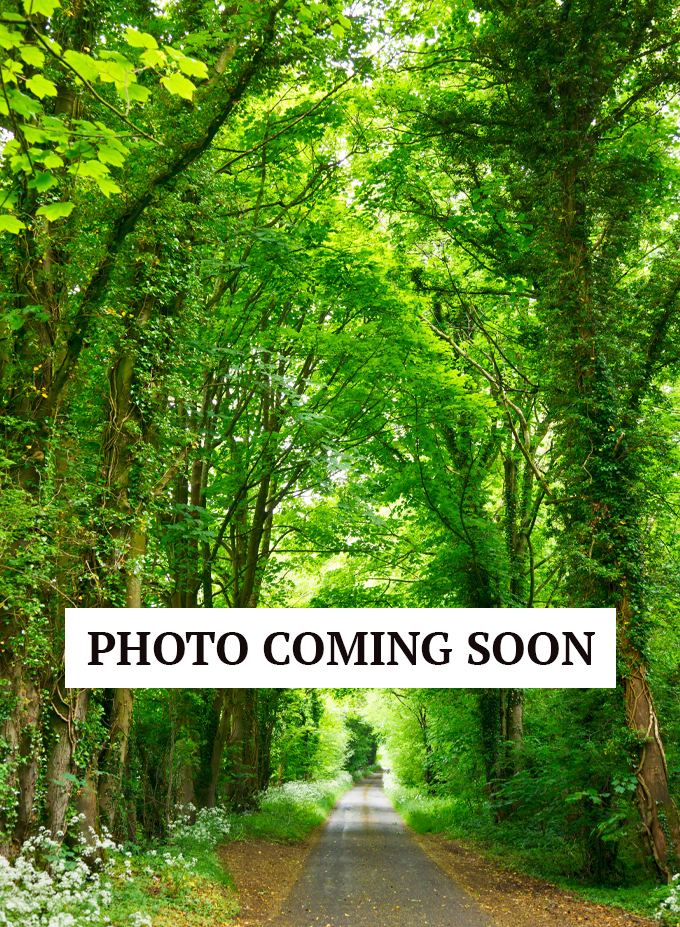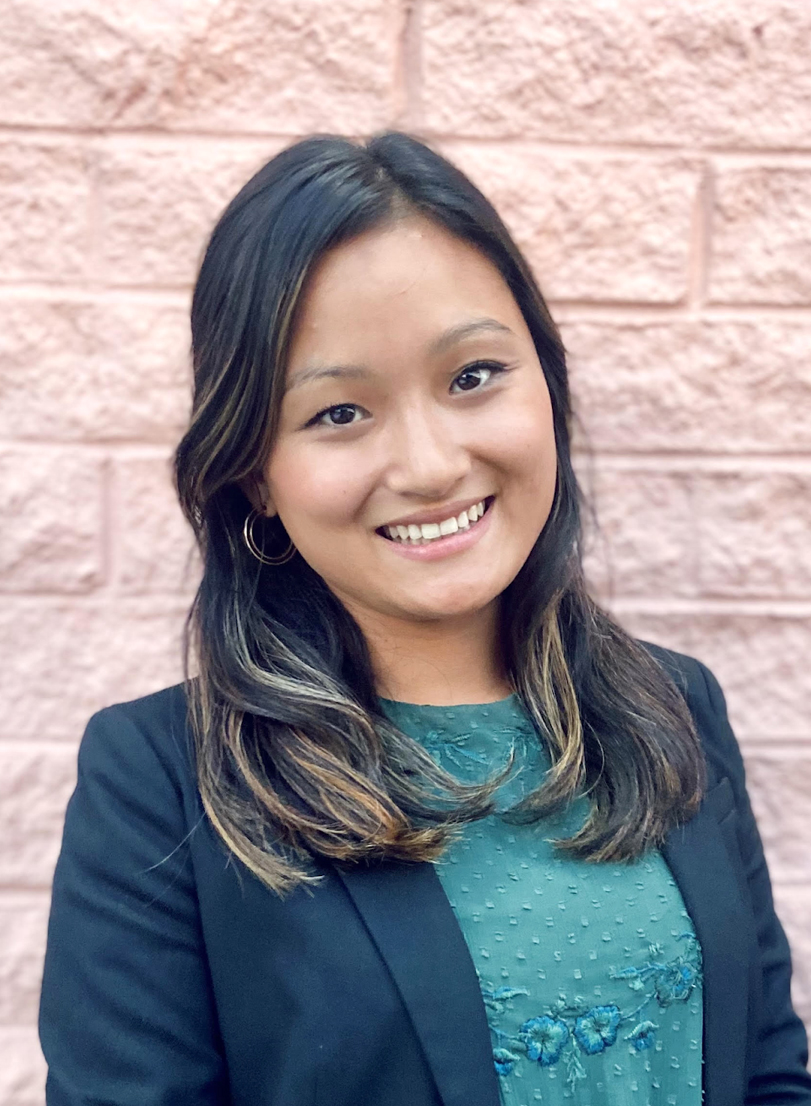 Andrea Poltrone
Exec. Administrative Assistant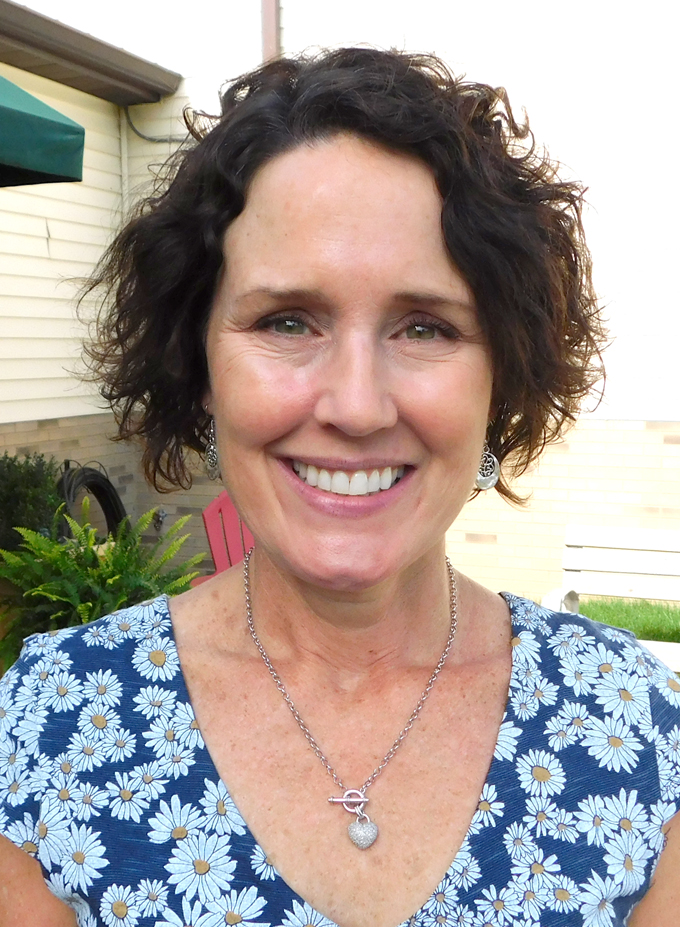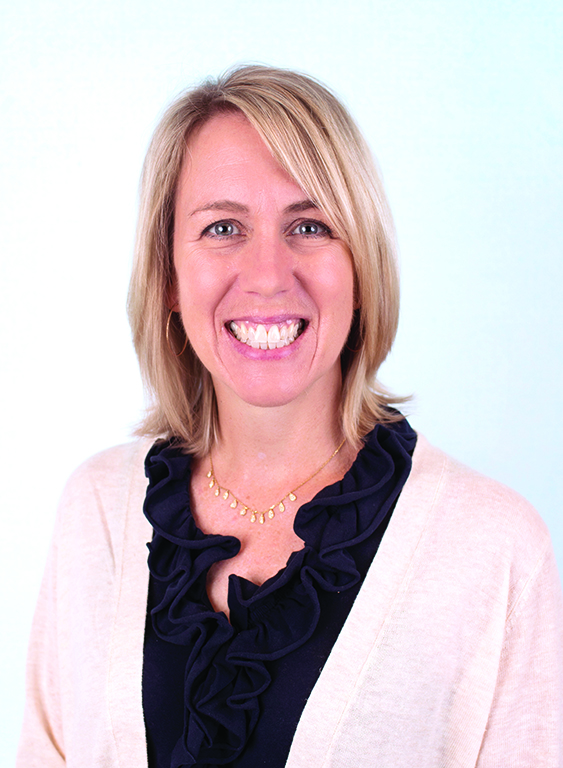 Wes Moore
Dir. of Resource Development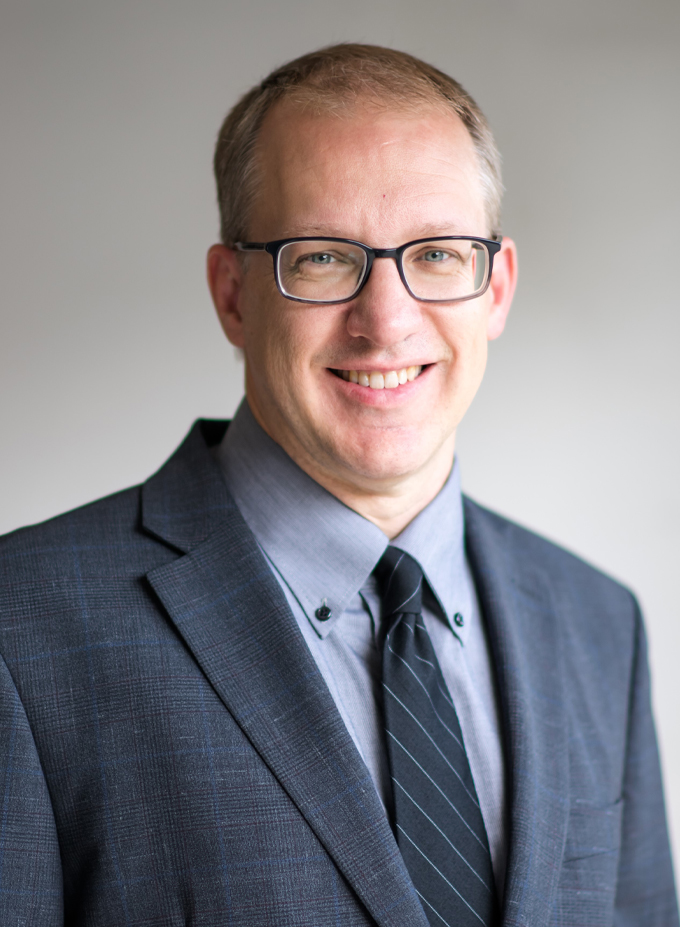 Megan Anthony
Classical Parent University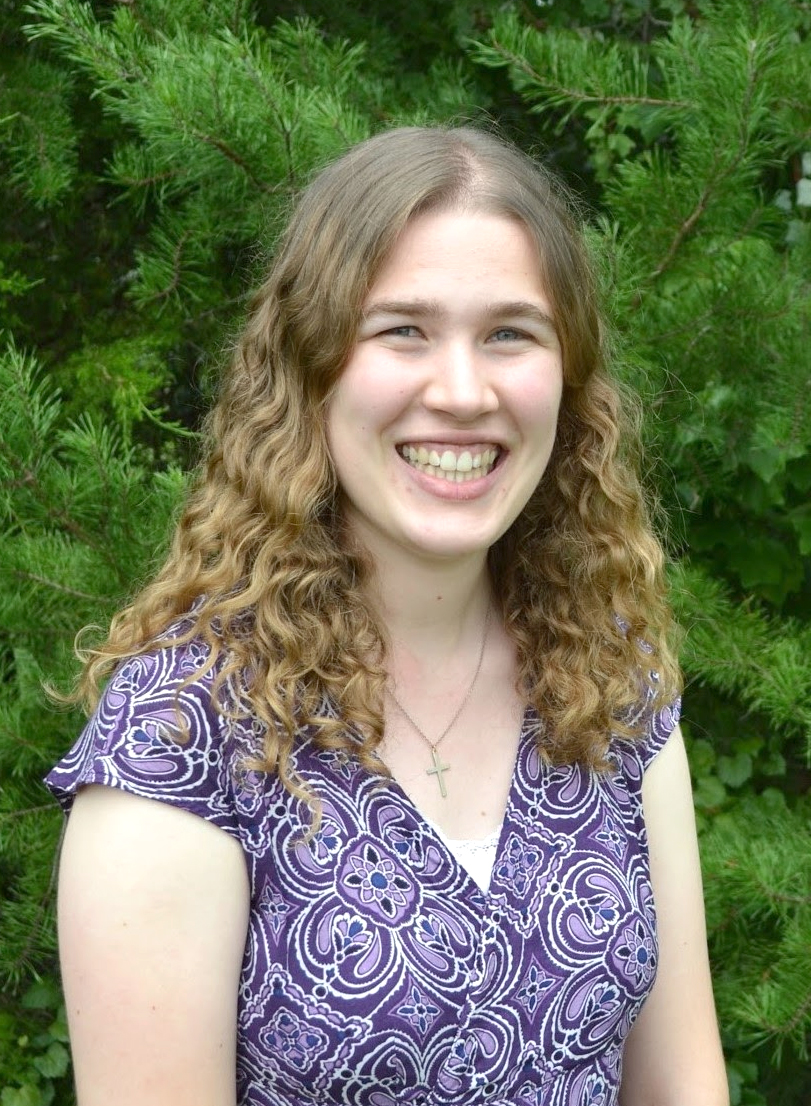 Megan Athony
Classical Parent University Coordinator
B.S. in Elementary Education from Clarks Summit University
After having taught in Christian schools for several years, Megan has served in the role of pastor's wife for the last 2 decades alongside her husband, a pastor/church planter/evangelist. They have been a part of the WCA community since 2013, their oldest as a WCA 2020 graduate. She enjoys reading, exercise, mentoring young women, subbing at WCA, and spending time with her crew of guys and their little lady recently adopted from Honduras. Megan is responsible for launching Classical Parent University which desires to equip parents in the core values of WCA, allowing them to step into a deeper partnership and engagement in their child's classical Christian education at WCA as we together live out the Deuteronomy 6:5-9 mandate.
manthony@westsideacademy.org
Meredith Beavers
Intervention Specialist
Bachelor's in Early Childhood Education from Baldwin-Wallace College 2005
Masters in Moderate/Intensive Special Education from Cleveland State University 2008
I am thrilled to be starting my second year at WCA! I am even more thrilled to be able to be an Intervention Specialist this year. I began my teaching career at St. Mark Lutheran School in Cleveland by teaching 1st grade, 4th grade, and then 2nd grade. I then became a classroom aide at Education Alternatives in Elyria while completing my masters degree. Upon completion of that degree I became a Lead teacher at Education Alternatives in a 5th-8th grade room for students with severe behavior needs. After 2 years of that position I chose to become a stay at home mom and have had the honor to solely raise my boys for 10 years. I love being back in the classroom, especially here at WCA!
I enjoy running and reading in my spare time. I also love enjoying nature/hiking with my family. I am also a certified Revelation Wellness Instructor and I am honored to be able to teach classes at Laura's Home. My life verse is John 10:10.
mbeavers@westsideacademy.org
Cathy Burns
6th Grade Teacher
Grammar School Special Event Commitee
B.S. Secondary Education, Hyles-Anderson College
Ms. Burns is the 6th grade teacher. Prior to joining the WCA staff in 2002, she taught in our grade 5, helped out with student performance opportunities, and grammar school annual events for many years. Previously she taught for the Cleveland Municipal School System. Ms. Burns is also a licensed interpreter for the deaf and contributes to WCA's technology department ASL Club, and various day to day responsibilities.
cburns@westsideacademy.org
Summer Davis
Intervention Specialist
B.S. in Psychology and Human Services from Geneva College, Ohio State Intensive Pedilogical Teaching Institute, licensed Intervention Specialist.
Mrs. Davis is the intervention specialist.  Prior to joining WCA, Summer served as an intervention specialist at Dalat International School in Penang Malaysia.  Mrs. Davis has been working with youth for the past 18 years as a coach, mentor, and youth group volunteer.  Mrs. Davis loves to spend time with her husband and three sons.  As a family, they love to hike, scuba dive, and explore.  Mrs. Davis' favorite bible verse is Jeremiah 29:11 "For I know the plans I have for you, declares the LORD, plans to prosper you and not to harm you, to give you a future and a hope."
sdavis@westsideacademy.org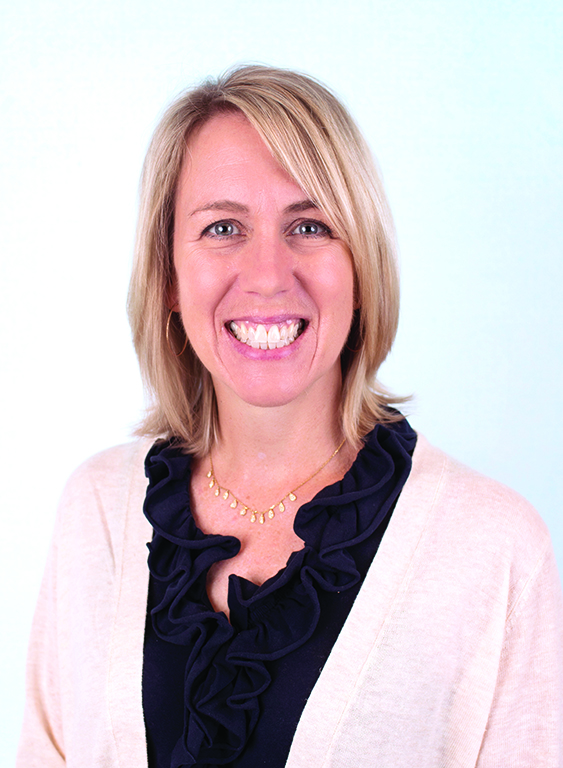 Pam Douglass
Admissions Director
Bachelor of Social Work and B.A. Spanish, Taylor University.  MSW, University of Michigan. 
Pam has been a WCA parent since 2009.  After serving in various parent volunteer roles, she became the Admissions Coordinator in 2016.  She loves meeting with prospective families and sharing experiences from having her own children in a school that pursues Truth, Beauty and Goodness.  A favorite verse is Deuteronomy 6:4-7.
pdouglass@westsideacademy.org
Andew Edgar
Physical Education Teacher/Athletic Director
B.A. in Physical Education K-12, Anderson University
Mr. Edgar teaches Physical Education and also serves as Athletic Director. He is thrilled to be joining the WCA family this year! Mr. Edgar has taught physical education and health for over 20 years including 17 years most recently at Lake Ridge Academy and has coached a number of sports at various levels. He is the current head women's golf coach at Baldwin Wallace University. He and his wife reside in Elyria along with their five children. Mr. Edgar enjoys spending time with his family, being outdoors and dabbling in calligraphy. A few personal favorite scripture passages are Isaiah 53 and Philippians 4:4-9.
aedgar@westsideacademy.org
Emma Fischer
1st Grade Teacher
B.S. Elementary Education at Grace College
Miss Fischer joined the WCA team in 2019 and teaches first grade.  While studying at Grace, she worked as an American Reads tutor for two years before student teaching her senior year.  Prior to working at WCA, she also volunteered in the children's ministry at Bay Presbyterian Church for several years.  In her spare time, Miss Fischer enjoys reading, painting and singing.  She is also always up for a nature walk with friends and family.  One of her favorite verses is Romans 8:38-39.
efischer@westsideacademy.org
Kathy Foldesy
Upper School Director of Curriculum & Instruction
Math Department Chair
Math Teacher
B.S. Education, Cleveland State University
Mrs. Foldesy is the Upper School Curriculum Coordinator and teaches in the Upper School Mathematics and English departments. Before coming to WCA in 2000, she began her career in public schools teaching grades 4, 5, and 6, middle school mathematics, English as a Second Language and even pre-school. She also has extensive background leading youth ministry and is currently teaching marriage and parenting classes for her church.
kfoldesy@westsideacademy.org
Jill Gaitaniella
5th Grade Teacher
B.S. Elementary Education, Youngstown State; M.Education, Cleveland State University
Mrs. Gaitaniella teaches Grade 5 Bible, history, math, literature and grammar. She has experience teaching at two other Christian Schools as well as serving as director of two pre-schools. She is also actively involved in the childrens ministry at her church. Favorite verses for her include Isaiah 26:3 and Nehemiah 6:3.
jgaitaniella@westsideacademy.org
Abigail Guevara Ponce
Upper School Spanish Teacher
B.S. Interpretation and translation English to Spanish, Universidad Evangelica de El Salvador
¡Hola! My students might know me as "Señorita Abi".   As a native Spanish speaker, sharing my love for my language and culture has become my passion. I was born and raised in La Libertad, El Salvador. I attended college at the Universidad Evangelica de El Salvador, in San Salvador, El Salvador, and earned my Interpretation and translation English to Spanish degree. I love teaching Spanish and I try to bring as much of my culture into the classroom as possible. I believe that a good education shapes not only minds but hearts as well. And that by learning a different language and traditions, at a young age, can make students more culturally appreciative and incorporate that respect into their daily and future lives. 
Learning a new language can be intimidating, but I believe that my enthusiastic, cultural approach to teaching Spanish enables students to acquire language skills in a manner that keeps them interested and motivated. 
I feel very privileged to be joining this amazing team of teachers and to facilitate growth and learning for the students.
aguevaraponce@westsideacademy.org
Lisa Halleland
Music Department Chair
Music Teacher for Grades 6-12

B.A. Music Education, Nyack College
Mrs. Halleland has been at WCA since 2016 and has 10 years of teaching experience with K-12 music students. Prior to WCA and before having her 3 children, she taught in private schools teaching choir, band, and general music classes as well as teaching private music lessons and coaching High School and Club volleyball. When she's not teaching music at WCA, Mrs. Halleland loves connecting with her family and friends, writing music, playing volleyball, and serving on her church worship team alongside her husband.
lhalleland@westsideacademy.org
Kristina Hass
Kindergarten Teacher
B.A. Early Childhood Education, B.A. Music (University of Mount Union)
Kristina Hass joined the WCA team in 2019 as the PreK Director.  Miss Hass grew up in Brooklyn, Ohio, and has loved working with children since she was young.  She attended the University of Mount Union, where she was granted multiple opportunities to work with students through tutoring and student teaching.  Miss Hass has also worked as a summer day camp counselor for three consecutive years in Brooklyn.  When she is not at WCA, Miss Hass enjoys traveling, being outdoors, reading, writing and drawing.  Her favorite Scripture is Psalm 23.
khass@westsideacademy.org
Darlene Hess
Art Teacher Grades K-2
Darlene Hess studied Graphic Design at Kent State University and went on to work as an Advertising Art Director. Later, she taught Art in homeschool co-ops, afterschool programs, and Christian schools including a classical Christian school where her daughter and son attended. After moving to Ohio with her husband Dave and their two children, she served at Christ Community Chapel for 10 years in the high school ministry. While there, she had the opportunity to use her love of Jesus and of Art to help build a Visual Arts Ministry. Two years ago, she moved to the Westside and discovered WCA, which brought her back to teaching in a classical Christian environment. When Darlene is not teaching at WCA, she can be found painting or teaching classes downtown in her art studio in the ArtCraft Building, playing golf, hiking, or spending time with family and friends.
dhess@westsideacademy.org
Carol Hinckley
Director of Operations & College Counselor
B.S Business Administration/Finance, State University of New York at Fredonia.
Carol first came to WCA in 2000 when her children attended in Bay Village. She was employed at KeyBank/McDonald Investments as Director of Investment Operations, was series 7 licensed and held other positions in operations leadership and finance. Carol began working at WCA part-time in 2015 in the Business Office and then assumed the Director of Operations when WCA purchased our current building in 2017. She serves alongside her husband, Chris, who pastors Olmsted Falls Bible Church and also as coordinators for Double Harvest missions in Haiti. Chris and Carol have 4 children, Sam, Laura Nordquist, Grace and Coleman as well as a son-in-law, Dan and her granddaughter, Blakely. Carol enjoys spending time with her family, serving in her church/community, reading, cooking and baking. Her life verse is Philippians 2:3 & favorite verse is Lamentations 3:21-24
chinckley@westsideacademy.org
Jason Hindall
Technology Coordinator
Math and Science Teacher
B.S. Physics, Cleveland State University
Mr. Hindall teaches Physics, Calculus, Pre-Calculus, Geometry, Earth Science, Freshmen Logic, Personal Finance and Advanced Chemistry.  Before coming to WCA in 2009, he was in research and development with silicone and carbon based material.
jhindall@westsideacademy.org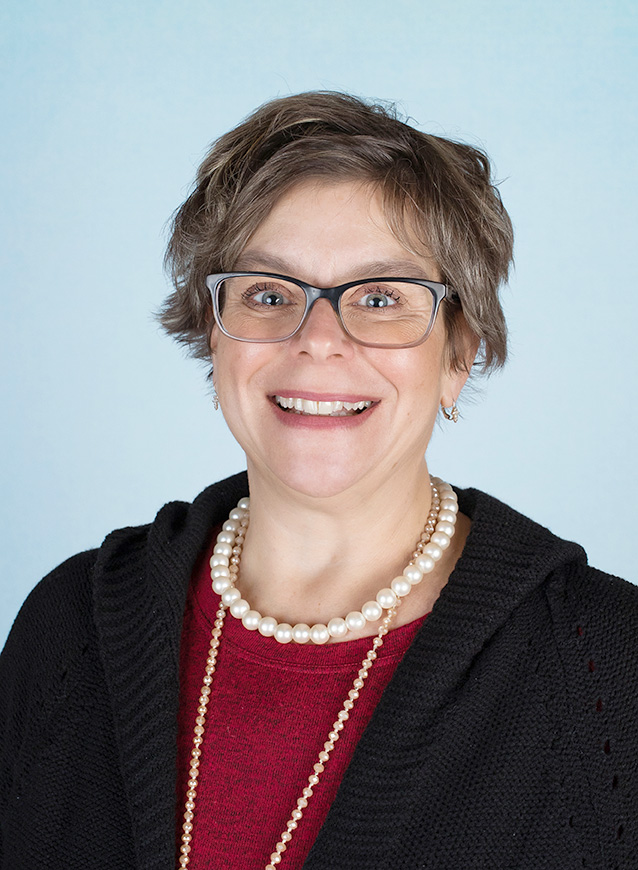 Karen Hussey
K-1 Assistant
Karen was born and raised in Oregon, Ohio and moved to Cleveland in 1993. She has spent most of her career in the financial industry.  Over the past 20 years she has worked mostly in bank protection security, internal/external fraud and money laundering. She enjoys working in various ministry outreaches in her church such as Awana, children's church, and Christian development. She is currently pursuing her biblical counseling certification through the Biblical Counseling Institute. Karen is married and has one teenage son who attends WCA. In her free time, she enjoys working out, reading, and cooking.  Her life verse is Galatians 2:20
khussey@westsideacademy.org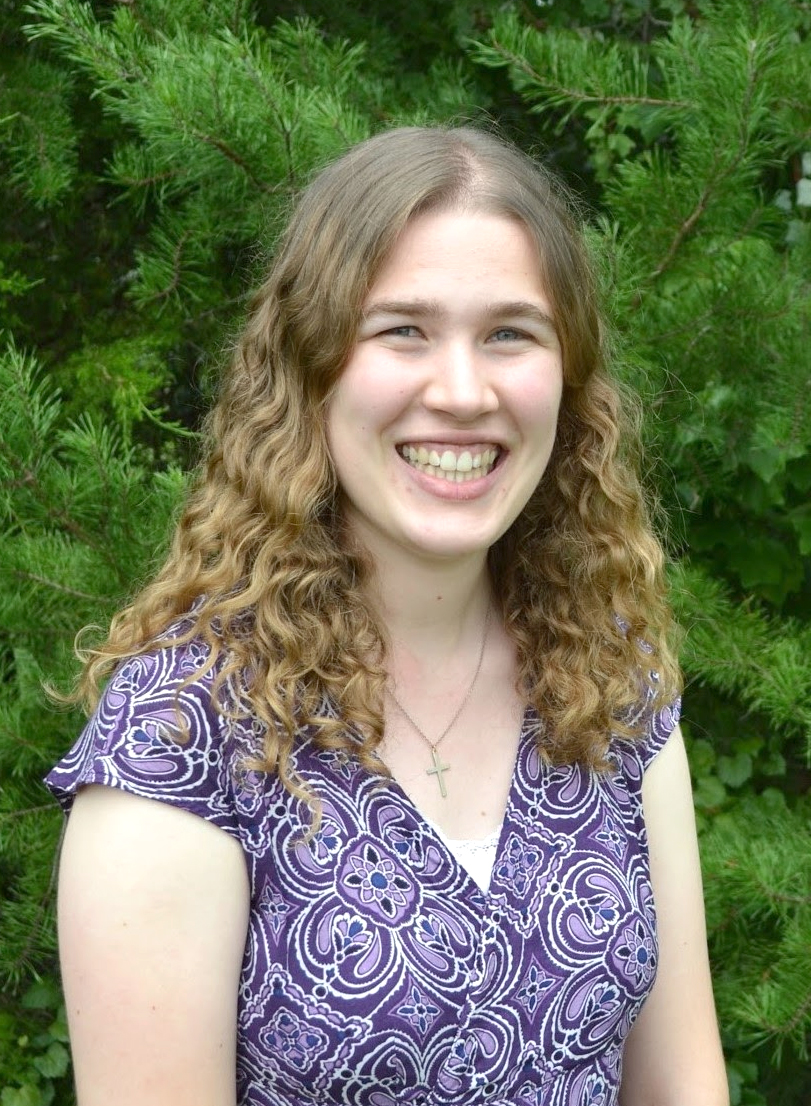 Rachel Kurak
Development Assistant & Purchasing Coordinator
B.A. in Communication Studies, Grove City College
Ms. Kurak joined WCA in 2021 as the Development Assistant and Purchasing Coordinator. After taking both education and communication classes in college, she has been led to serve people through a combination of non-profit internships and education-related jobs. At home, Ms. Kurak can be found making music, drinking tea, playing games with her family, and talking with friends. Some of her favorite Bible passages include 1 John 2:1-2, Colossians 1:13-14, and Romans 5:8.
rkurak@westsideacademy.org
Candace Maddox
Latin Teacher Grades 1-6
B.S. Chemistry, Southwest Baptist University; TESOL Certification, Trinity College London
Mrs. Maddox teaches first through sixth grade Latin at WCA. Right after college, she spent four years in the beautiful country of Bosnia and Herzegovina where she taught English as a Second Language and enjoyed learning the Bosnian language. She then spent ten years coaching and training with an international missions organization. Prior to coming to WCA, she taught ESOL for two years at Polaris Career Center. She has served in various leadership roles in women and children's ministry in her church over the years. She is married and has two children who attend WCA. She has two children who attend WCA. She enjoys reading, hiking, traveling, and spending time with family and friends."Trust in the Lord with all your heart, and do not lean on your own understanding. In all your ways acknowledge him, and he will make straight your paths." Proverbs 3:5-6
cmaddox@westsideacademy.org
Michelle Maynard
Grammar School Music Teacher
B.A. from Hiram College in Music Education. 
Mrs. Maynard previously taught Elementary Music for two years at the Vermilion Intermediate School.  She then stayed home for 16 years to home school her four children.  During that time she has taught private piano and voice lessons in her home, taught music classes to homeschool groups and directed Christmas musicals at church.  Michelle is on her fifth year at WCA.  She has completed her certification in all three levels of Kodaly Musicianship.  She loves traveling and spending time with her husband and children.
mmaynard@westsideacademy.org
Sarah Miller
Speech-Language Pathologist, Reading Specialist
B.S. Hearing, Speech, and Language Sciences Ohio University, M.A. Speech and Language Pathology The Ohio State University
Mrs. Miller is the Speech-Language Pathologist and Reading Specialist. She is part of the special services team serving the Grammar School. Mrs. Miller has 16 years of experience in serving children with a variety of speech, language, and literacy disorders. Her role includes prevention, assessment, intervention, and teacher/parent/specialist collaboration. Mrs. Miller enjoys spending time outdoors and watching sports with her husband, 2 sons, and extended family members. One of her favorite bible verses is Isaiah 40:31.
smiller@westsideacademy.org
Wes Moore
Director of Resource Development
 B.S., Austin Peay State University, M.Div. Christian Education, The Southern Baptist Theological Seminary
Wes and his family relocated to the Cleveland area in the summer of 2018 from Seattle, WA where they had spent nearly 7 years helping to plant a church in Seattle's urban sprawl. He served on staff and as an elder where he oversaw local missions, community partnerships, and mercy ministry in addition to pastoral care. He loves building relationships with new people and getting to work at a school that honors Jesus above all.
wmoore@westsideacademy.org
Kathryn Murtha
Kindergarten Assistant
Mother of 10 and a home educator for 36 years, Kathryn also served 4 years as a missionary in Thailand, then as primary caregiver for a severely disabled child for 18 years followed by caregiving for two parents with Alzheimers. She taught middle school literature and preschool at HEARTS for Jesus Christ, has been involved in children's ministry for over 40 years and with Joni and Friends ministry for 23 years. She loves the Lord Jesus, His Word, His people, and the simple pleasures of life, especially her 13 (so far) grandchildren. Special verse: Matthew 28:19-20
kmurtha@westsideacademy.org
Carolyn Perkins
3rd Grade Teacher
B. A. in Secondary Physical Education & Health, Northeastern Illinois University
Mrs. Perkins teaches third grade. Prior to joining the WCA staff, she homeschooled her own children for 11 years. Previously she coached the girls 7/8 volleyball team. Her teaching experience includes public, private, and Christian school settings, and has served in various leadership capacities in ministries for children and women. She includes Romans 8:28 in her list of favorite bible verses.
cperkins@westsideacademy.org
Eric Pfeiffer
6th Grade Teacher
B.A. Music Education, Iowa State University, M.A. Vocal Performance, Cleveland Institute of Music
Prior to joining WCA in 2018, he worked for 25 years in insurance sales and management.  He is involved at his church as an elder, choir member, and Bible study leader.  He enjoys spending time with his wife and 2 daughters, gardening, and reading.  One of his favorite verses is Philippians 1:6  "And I am sure of this, that he who began a good work in you will bring it to completion at the day of Jesus Christ."
epfeiffer@westsideacademy.org
Tim Piazza
Grammar School Principal
B.S. Education/Missions, Crown College, M.A. Christian Counseling, NIU Ed.S. Curriculum and Instruction, Liberty University
Mr. Piazza has worked in Christian education since 2007 as a 6th grade teacher, school counselor, varsity basketball coach and principal. He is passionate about the influence Christian education can make in a child's heart and mind. His favorite Scripture is Matthew 10:39.
tpiazza@westsideacademy.org
Brigid Plummer
Foreign Language Department Chair
Upper School Latin Teacher
B.S Geology, University of Cincinnati., Catechist Certificate, Diocese of Cleveland
Mrs. Plummer homeschooled four children from 1997-2013. She worked for HEARTS FOR JESUS CHRIST on the Leadership Board and taught: Pre-k, Middle School, and High School classes, from 1998-2013. Brigid is an active member of St Clarence Church in North Olmsted, teaching Catechism to 2nd and 8th grades, chaperoning youth group activities and participating in adult Bible studies. She loves spending time with her family. Life Verse: Psalm 18:1-3, currently praying with Mt 14:28-29.
bplummer@westsideacademy.org
Andrea Poltrone
Executive Administrative Assistant
Born and raised in the Cleveland area, Andrea has spent over 16 years working as an Administrative Professional for multiple organizations, many of which were non-profit, religious organizations. Through StartCHURCH University she is a Certified Church Executive and desires to apply her God-given skills in office administration to further the Kingdom. Andrea is married with two teenage boys and spends most of her spare time at the baseball field watching her boys play ball. She lives by the motto "Blessed to be a blessing," which is inspired by her life verse Genesis 12:2.
apoltrone@westsideacademy.org
Brian Reid
Director of Finance
B.S., Financial/Managerial Accounting & M.B.A., Organizational Leadership – University of Findlay
Mr. Reid is the Director of Finance. Prior to joining WCA in 2019, he worked as an auditor for KeyBank and Deloitte & Touche. He enjoys all things active and spending time studying scripture, especially apologetics. His favorite sport is soccer and currently holds a U.S. Soccer coaching license. 
breid@westsideacademy.org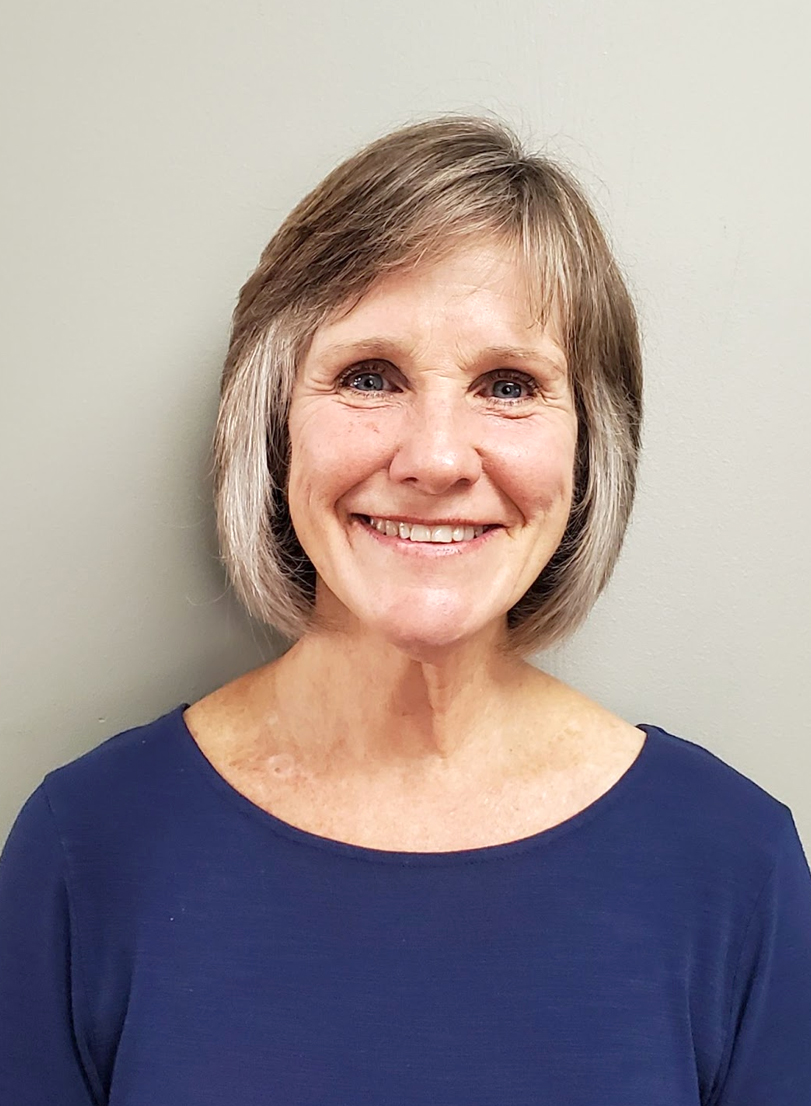 Jennifer Carrick
GS American Sign Language Teacher
Mrs. Carrick studied Deaf Education at University of Tennessee and holds a Deaf Interpretive Services Associate of Applied Science degree.  She worked as an Intervention Tutor at a Christian elementary school for 10 years until God called her into full-time Deaf ministry.  She currently has 16 years experience working as a professional sign language interpreter in educational, medical, and ministry settings and is passionate about reaching the Deaf community for Christ through friendship evangelism!  When she isn't working, she loves connecting with friends, serving as a mentor, backpacking in the mountains with her husband, a pastor at Grace CMA Church, and traveling to visit her 4 grown children and 3 young grandchildren!
jcarrick@westsideacademy.org
Luke Robins
Science Department Chair
Math and Science Teacher
B.A. Philosophy, American University of Beirut
Mr. Robins is the Upper School Science Department Chairman and teaches biology, health, anatomy and physiology, logic, and calculus. Before coming to WCA in 2020, he began his career as an ESL teacher working with many students from a variety of backgrounds. He has extensive experience teaching all levels of high school mathematics both as a tutor and classroom instructor.
lrobins@westsideacademy.org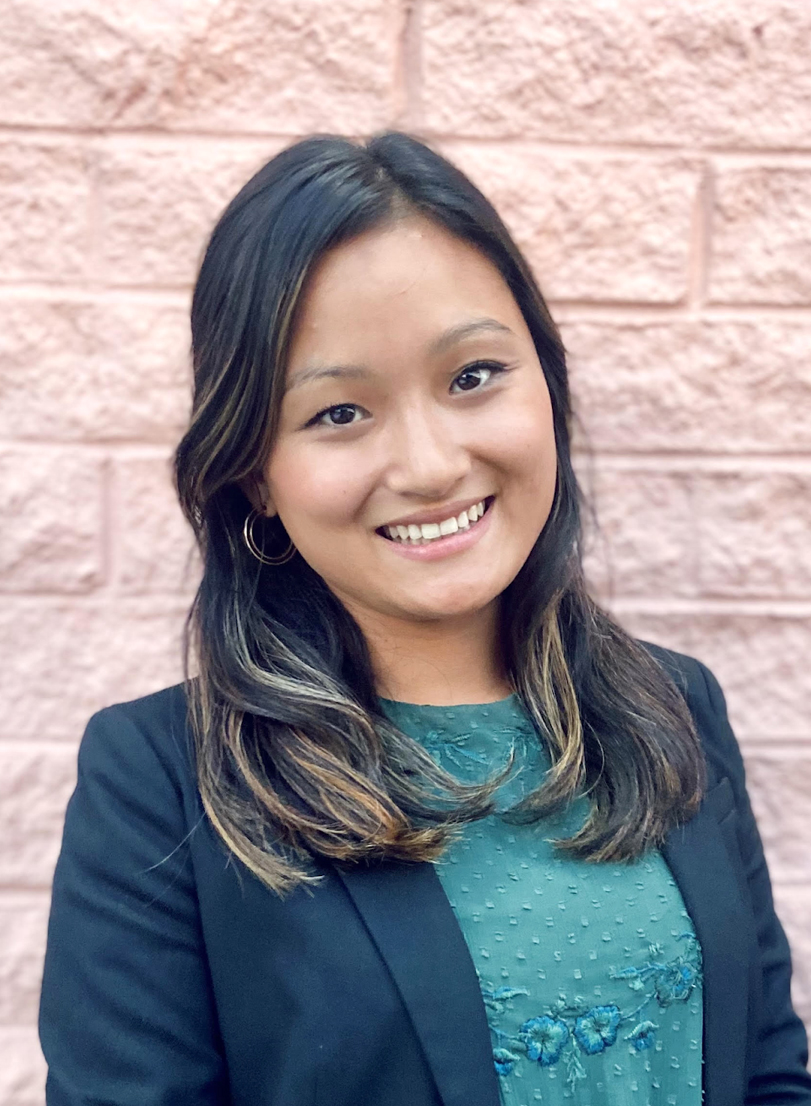 Esther Kershaw
US Humanities Teacher
B.A. in Secondary Education and English with a minor in ESL.
Miss Kershaw teaches "Humanities" to grades 7-12 including Bible, History, and Literature/Philosophy. Before moving to Lakewood, OH in 2021, Miss Kershaw taught World, American, and British literature among other electives at Agape Christian Academy in Burton, OH. While she is not teaching, Miss Kershaw enjoys spending her time reading historical dramas, writing scripts, and playing music. She hopes to travel across Europe someday and further expand her knowledge and experience in Western traditions. Her favorite Bible story is the account of Mephibosheth because David's promise to Johnathan's son reflects the grace God gives us.
ekershaw@westsideacademy.org
Amy Santos
2nd Grade Teacher
B.A. Elementary Education, John Carroll University; M.A. Educational Administration, Cleveland State University
Mrs. Santos came to WCA in 2018 and teaches second grade. Prior to WCA she taught at a classical school in Miami, Florida for two years and has over 20 years of teaching experience in grades two through eighth. She has served in various leadership roles in children's and women's ministry since 2011. She has two children who are also attending WCA. Mrs. Santos loves the Lord, spending time with her family and friends, and photography. Her favorite verses are Romans 8:28, Isaiah 40:31, and Isaiah 41:10.
asantos@westsideacademy.org
Caleb Sasser
Upper School Principal
Dean of Men
Humanities Department Chair
Humanities Teacher
B.A. Classical Liberal Arts: Pedagogy from Patrick Henry College
Mr. Sasser is the upper school principal and teaches upper school humanities. Prior to  joining the WCA staff in 2017 he taught fourth grade at Ad Fontes Academy in Centreville, VA. While at Ad Fontes he earned his permanent teaching certification with the Association of Classical and Christian Schools (ACCS). Caleb enjoys spending time with his family, working in his garden and woodshop, taking long walks, and reading good books. He is excited to be serving and worshiping the Lord Jesus Christ with everyone at WCA.
csasser@westsideacademy.org
Michele Schoenherr
4th Grade Teacher
B.A. Psychology, and Grades PreK-12 Multiple Subject Educational Credential from California State University, Fullerton
Mrs. Schoenherr has over 30 years teaching in public, private, and Christian school settings and has served in various leadership capacities in ministries for children and women. Mrs. Schoenherr is passionate about educating students from a classical, Christian worldview.  When not teaching,Mrs. Schoenherr enjoys hiking in Montana with her daughter, and traveling the beaches with her husband.  Lamentations 3:21-24 and Psalm 71:14-16 are favorite verses.
mschoenherr@westsideacademy.org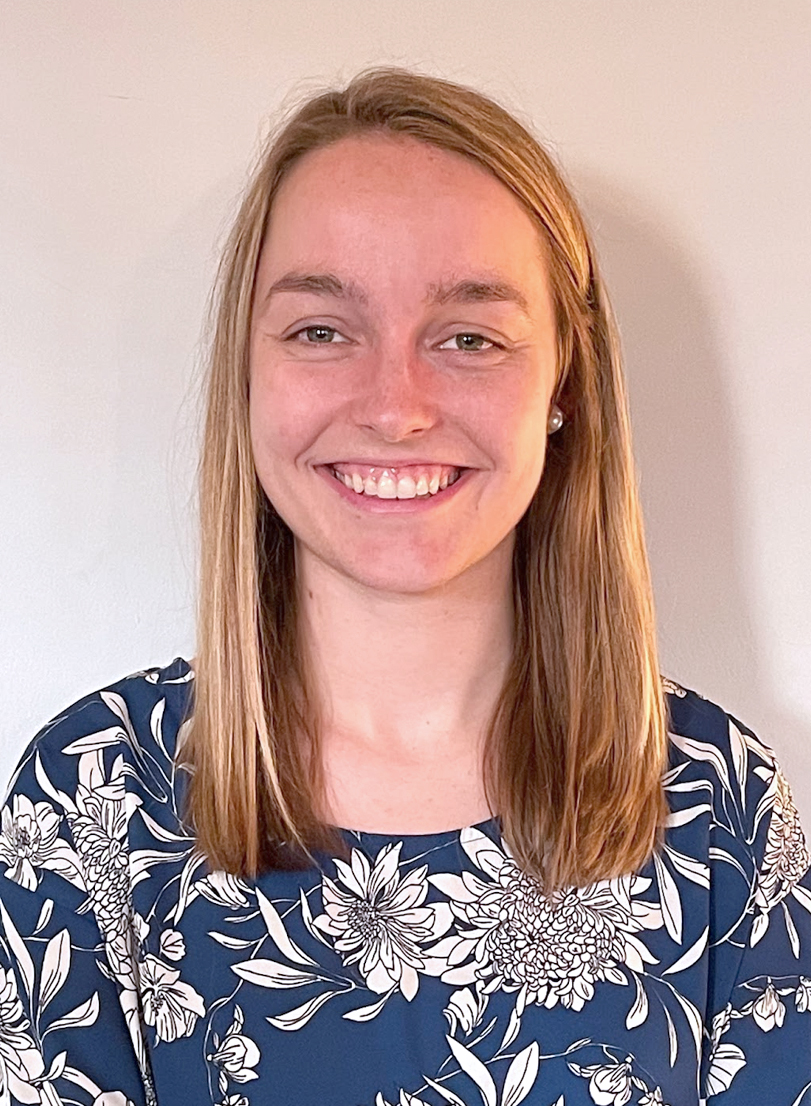 Nicole Sikora
Pre-K Director/Teacher
B.S. Early Childhood Education, Ashland University
Mrs. Sikora is excited to join WCA as the Director of Pre-K. Mrs. Sikora grew up in Avon, Ohio and graduated from Ashland University. Throughout high school and college, she has greatly enjoyed teaching and working with children of all ages. Over the last few years, Mrs. Sikora has been substitute teaching at various schools in the area. Mrs. Sikora recently got married and has enjoyed spending time with her new husband. Outside of the classroom, Mrs. Sikora loves to bake, be outside, and spend time with friends and family. One of her favorite bible verses is Hebrews 10:23.
nsikora@westsideacademy.org
Kourtney Sladek
3rd Grade Teacher
B.S. Early Childhood Education, Baldwin-Wallace University
Mrs. Sladek is a third grade teacher and the Grammar School Director of Curriculum and Instruction. She holds an additional license as a K-12 Reading Specialist and a certification in Classical Education. She enjoys working with International College Students in her ministry life. When she is not teaching or volunteering she is an avid martial artist and loves hiking with her family. A favorite passage of Scripture is Deuteronomy 6:4-9.
ksladek@westsideacademy.org
Robin Somers
1st Grade Teacher
B.A. Christian Studies, Hillsdale College.
Ms. Somers has taught in various public, private, and Christian schools, as well as worked with special needs students.  Her favorite Bible verses are Jeremiah 29:11 and Philippians 4:6-8.  When she's not teaching, she enjoys spending time with her three children, working out, running, and being active in her church.
rsomers@westsideacademy.org
Angie Sigmon
Office Manager
B.S. Education, Bowling Green State University
Miss Stein is the Office Manager and Auxiliary Funds Specialist.  She came to WCA in 2015 after teaching Language Arts for 7 years in public schools, mostly the 7th grade. Her favorite verses are Proverbs 3:5-6.
wca@westsideacademy.org
Christine Stier
Intervention Counselor
B.S. Psychology, Miami University
M.A. School Counseling, The Ohio State University
Mrs. Stier is the school counselor, working primarily in the Grammar School to assist students in academic, social, and emotional development. She collaborates with parents, teachers, and administrators with the goal of increasing student achievement by identifying and eliminating barriers to student learning. Prior to coming to WCA in 2014, Mrs. Stier worked as both a middle school and high school counselor in Columbus City Schools. Mrs. Stier's favorite verse is 1 Peter 4:8.
cstier@westsideacademy.org
Wendy Thompson
Kindergarten Teacher
B.A. Elementary Education, Calvin College; M.A. Education/Reading Diagnosis, John Carroll University
Mrs. Thompson loves teaching kindergarten at WCA. After graduating from college, she taught for 1 year in West Chicago, 2nd grade and then 7 years in 3rd grade in Mayfield, Ohio. She has 5 children who she home schooled for 12 years. Mrs. Thompson was the Junior Church Director at Scranton Road Bible Church in Cleveland for 17 years and also taught writing and poetry classes to children ages 5-12 at Hearts for Jesus Christ for 7 years before coming to WCA.
wthompson@westsideacademy.org
Rebecca Urry
2nd Grade Teacher
B.A.S. Early Childhood Education, John Carroll University; M.Ed. Curriculum and Instruction, Liberty University
Miss Urry is excited to be a part of the WCA community once again. During her elementary years, Miss Urry attended Westside Christian Academy for grades: K thru 8th. WCA has greatly impacted her life and she is thrilled the Lord has called her to serve at this school as a 2nd grade teacher. When Miss Urry is not teaching, she is serving in the Children's Ministry at Providence Church or coaching volleyball for Hearts For Jesus Christ. One of Miss Urry's favorite Bible verses is Proverbs 16:3.
rurry@westsideacademy.org
Rachael Urry
Receptionist (PM)
rurry@westsideacademy.org
B.A., Grove City College / M.A. in public history from Middle Tennessee State University.

Mrs. Wanchick is a teacher and architectural historian, and her research has taken her to libraries big and small across the United States. She taught history to 7
th
 and 8
th
 graders in Mercer, PA, and worked as an historic preservation consultant in Tennessee and New York before becoming a stay-at-home mom. She has also enjoyed various children's ministry roles from Director of Sunday School Curriculum to expert baby cuddler over the last 20 years. She has three children, two of whom attend WCA. She has more hobbies than time, but a few of her favorites are hiking with her family, photography, and of course, reading good books. One of her favorite verses is Proverbs 13:12.

swanchick@westsideacademy.org
B.S., Bowling Green State University; M.A. Education, Kent State University
Mr. Whiteman came to WCA as headmaster in 2011. He has 18 years experience as elementary/middle school principal in two area private schools and ten additional years of teaching. Mr. Whiteman also has experience as the chief development officer of a Christian rescue mission. He is very involved in a local ministry for international college students and orphanages in Kenya and India. Life verses include 2 Peter 1:3-9.
jwhiteman@westsideacademy.org
Michael Yurkovich
Upper School Teacher
B.S., Case Western Reserve University; M.Div., Columbia International University
Mr. Yurkovich teaches Algebra 2, Analytic Algebra 2, Honors Algebra 2, Saxon Math 1, and Personal Finance.   He also serves as the upper school College Counselor.  Mr. Yurkovich has taught upper school math and vocal music and worked in IT as a management information consultant. For the 25 years before joining WCA he served as a church-planting missionary in eastern Europe where teaching ESL was a key part of his ministry. Life verses include 2 Chron. 16:9.
myurkovich@westsideacademy.org
Rosie Ziegler
After Care Director
Miss Ziegler was WCAs first part-time student from 2016-2018. Prior to WCA Rosie worked in children's ministry at Grace CMA church. She also worked as an online content creator for over 6 years doing video production and editing. In her free time, Rosie enjoys traveling, reading, and spending time with friends.
rziegler@wetsideacademy.org
Zay Ziegler
Art Department Chair
Art Teacher
Zay Ziegler has a Bachelor in Fine Arts from The Cleveland Institute of Art, and has taught art for more than twenty years. She started by teaching arts and crafts to students in organizations such as The YMCA, Head Start and NASA's preschool. Before she started a family she was an Admissions Counselor and recruiter for The Cleveland Institute of Art. Prior to joining WCA, she taught K-8 Art six years at Bethel Christian Academy and 15 years at Hearts for Jesus Christ. Zay and her husband Tom have three adult children.  The youngest graduated from WCA in 2020.
zziegler@westsideacademy.org
Kristen Zuccola
Rhetoric Department Chair
Dean of Women
Rhetoric, English, and Composition Teacher
B.S. Education/English, Ohio University; M.A. English, Cleveland State University
Mrs. Zuccola teaches Junior and Senior Thesis, Composition, and Rhetoric. Prior to coming to WCA in 2015, she taught English, Math, and Social Studies at Lawrence School; GED English and night classes at Polaris Career Center; English at Fairview High School; and College Composition as an adjunct instructor for Cuyahoga Community College.  She enjoys spending time with her husband, four children, and extended family, serving at church, reading, cooking, and hiking.  Her favorite verse is Luke 10:27 "You shall love the Lord your God with all your heart and with all your soul and with all your strength and with all your mind, and your neighbor as yourself."
kzuccola@westsideacademy.org
Jessica Reiner
Pre-K Assistant
B.S. in Child Life from East Carolina University
Jessica worked as a Certified Child Life Specialist at Rainbow Babies and Children's Hospital in the PICU and surgery. She also served as a ministry assistant for Youth for Christ, and has worked with children of all ages as a coach, nanny, and volunteer in various children's ministries. Her passion is helping young children learn and develop, and she is thrilled to be the Pre-K assistant! Jessica is a mother of twins who attend WCA, and in her spare time she loves hiking, biking, reading, and taking pictures. Her favorite verses are Proverbs 3:5-6 and 1 Peter 1:6-7.
jreiner@westsideacademy.org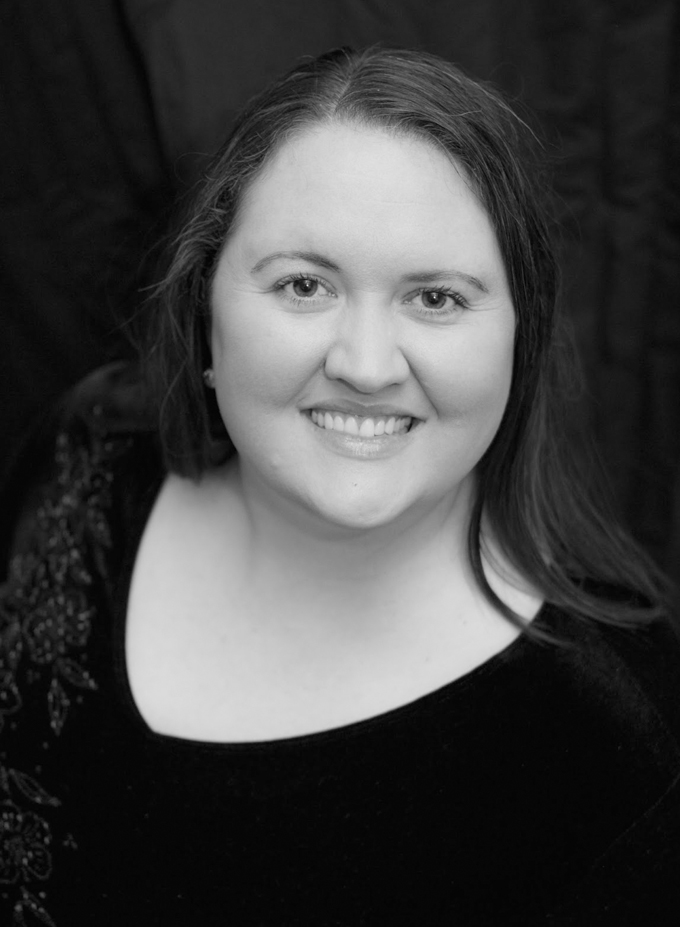 Gretchen Wilhelm
5th Grade Teacher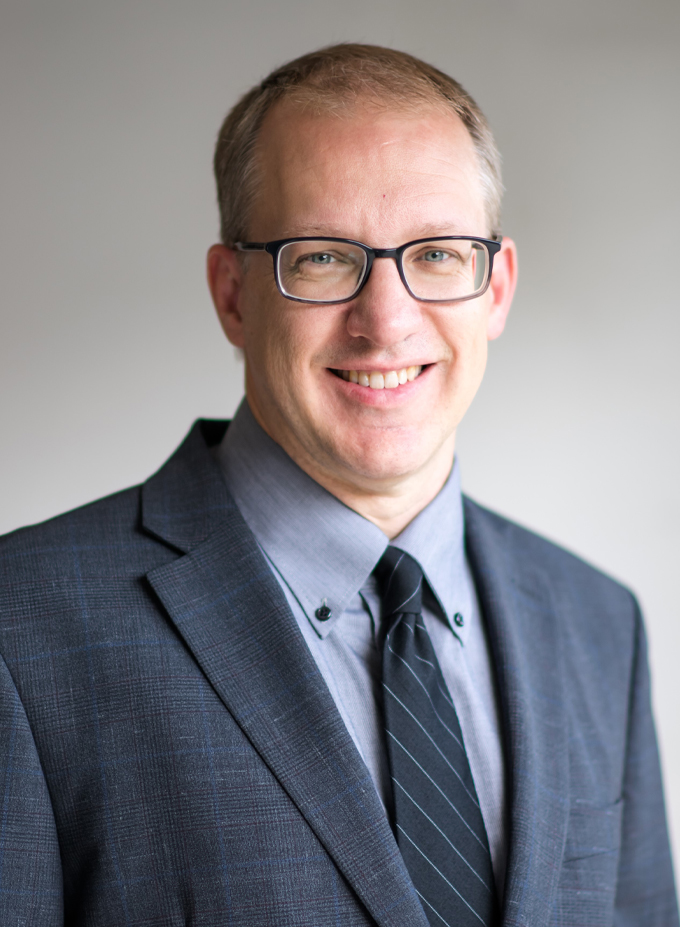 Marc Maddox
Director of Operations
B.S. Electrical Engineering, The Ohio State University
Certification in Christian Ministry and Leadership, Vineyard Leadership Institute
Mr. Maddox worked for 10 years in electrical and civil engineering, and in full time ministry for 18 years, serving as a director of a marriage and family ministry, and most recently, as an Associate Pastor, including management of church facilities. He is passionate about teaching God's Word, discipleship, and leadership development. He has two sons who attend WCA and his wife is the Grammar School Latin teacher. Among his favorite Bible passages are Deuteronomy 31:8 and Ephesians 1:3-14.
mmaddox@westsideacademy.org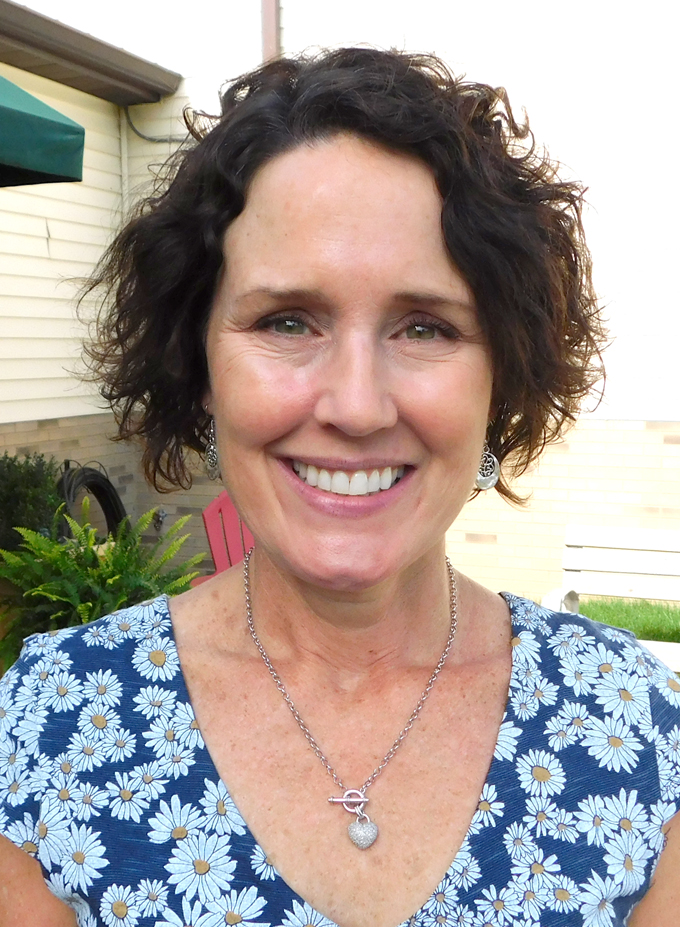 Katherine Zawtocki
Receptionist (AM)
BA, English; McDaniel College
Katherine worked in packaging sales prior to supporting her family as a stay-at-home parent. She has served in leadership capacities in various ministries for children and women. Katherine is passionate about the transforming power of God's Word and celebrates the eternal reality of Job 19:25. In her free time she enjoys the outdoors, a great book, and family game night.
kzawtocki@westsideacademy.org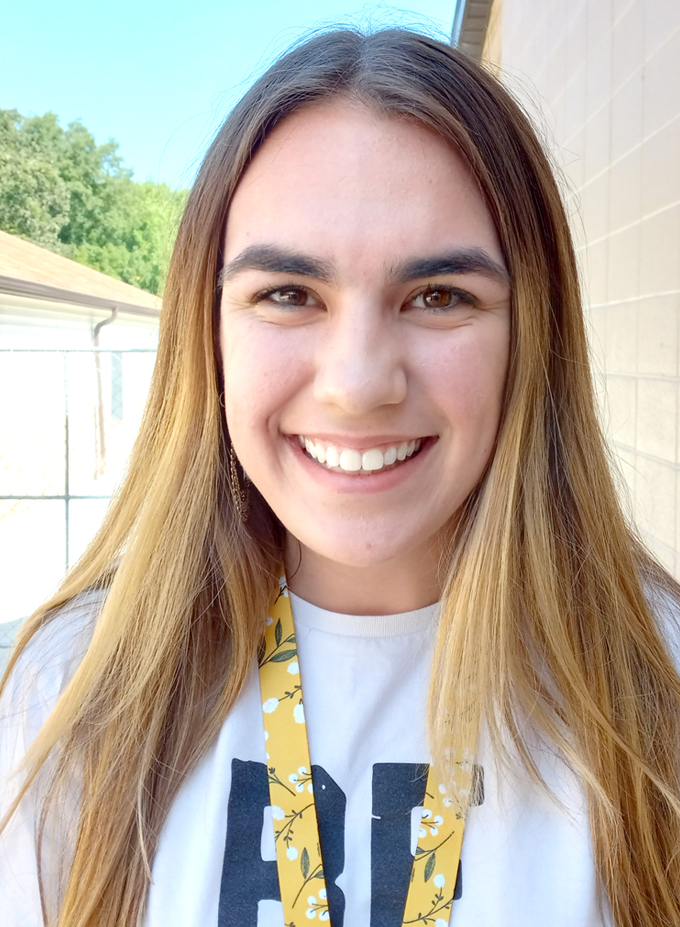 Lilly Camps
K-1 Assistant
Miss Camps graduated from HEARTS for Jesus Christ in 2021, she is now working towards her Associates of Arts degree at Lorain County Community College and later plans to transfer to a four-year school to earn her bachelor's degree in Early Childhood Education. During her senior year Miss Camps worked as a student intern at Westside Christian Academy shadowing and assisting in several different classrooms throughout the year. In her spare time Miss Camps enjoys hiking, spending time with friends and family, and traveling whenever given the opportunity. One of Miss Camps favorite Bible verses is Psalm 55:22.
lcamps@westsideacademy.org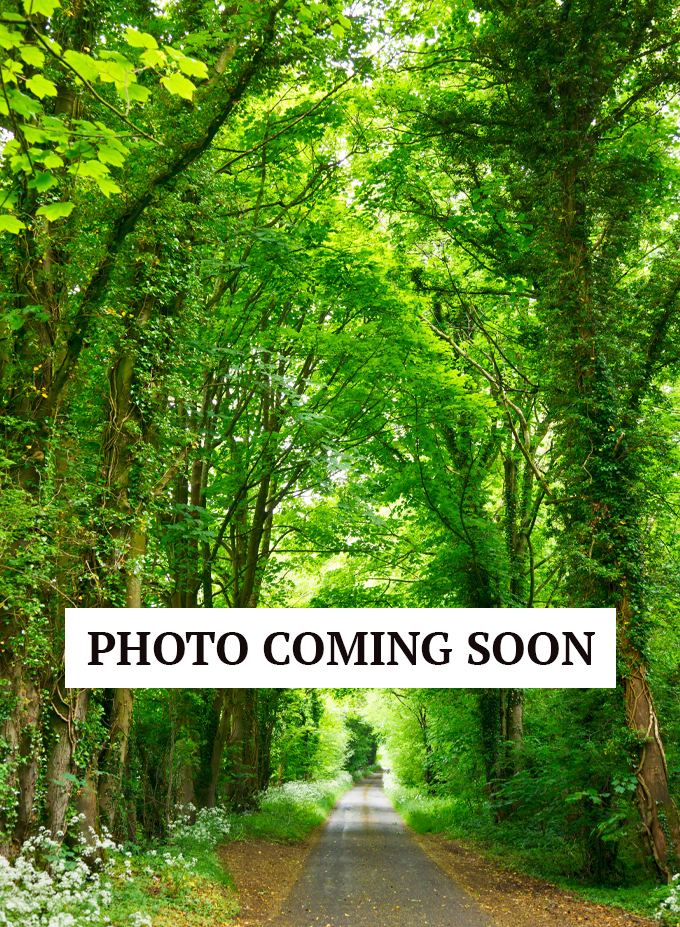 Jackie Kohl
Library Teacher
B.A. Systematic Theology, Moody Bible Institute
Mrs. Kohl is a recent transplant to the Cleveland area from Chicagoland. She and her family are still enjoying the warm WCA welcome they received in the fall of 2020 and are looking forward to learning and growing at WCA. Before moving to Cleveland, Mrs. Kohl taught secondary Bible and Church History at Trinity Oaks Christian Academy in Cary, IL for two years. At home you can find her reading, writing, watching Seinfeld, and laughing with her husband and four kids.
For God who said, "Let light shine out of darkness," has shone in our hearts to give the light of the knowledge of God's glory in the face of Jesus Christ.
II Corinthians 4:6
jkohl@westsideacademy.org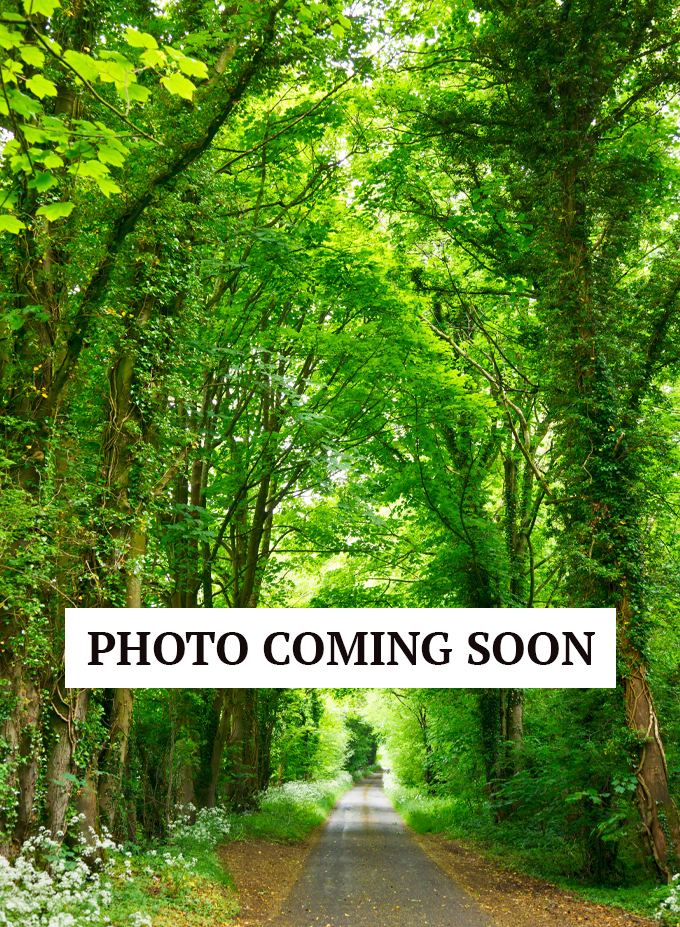 Sarah Shackelford
Library TeacherRecess Supervisor
Nature Education Program Coordinator
B.A. in American Studies from Hillsdale College
Sarah has loved babies, books, bugs, and birds since she was a child and even while majoring in American Studies she worked for the biology department helping care for an arboretum and babysitting for her professors. Sarah and her husband John live in Bay Village with their seven children. Their children have attended WCA for the past ten years. Previously Sarah homeschooled and taught nature study classes in a homeschool coop. Sarah also works in children's ministry for her church, Christ Church Westshore.
sshackelford@westsideacademy.org