faculty & staff by department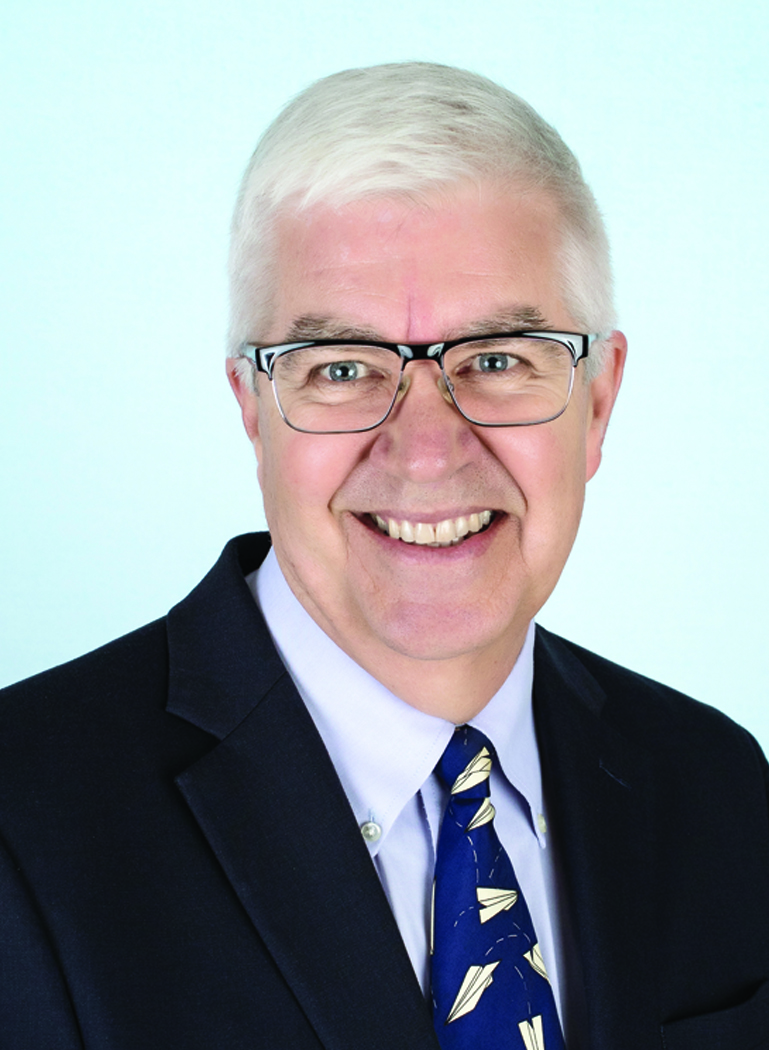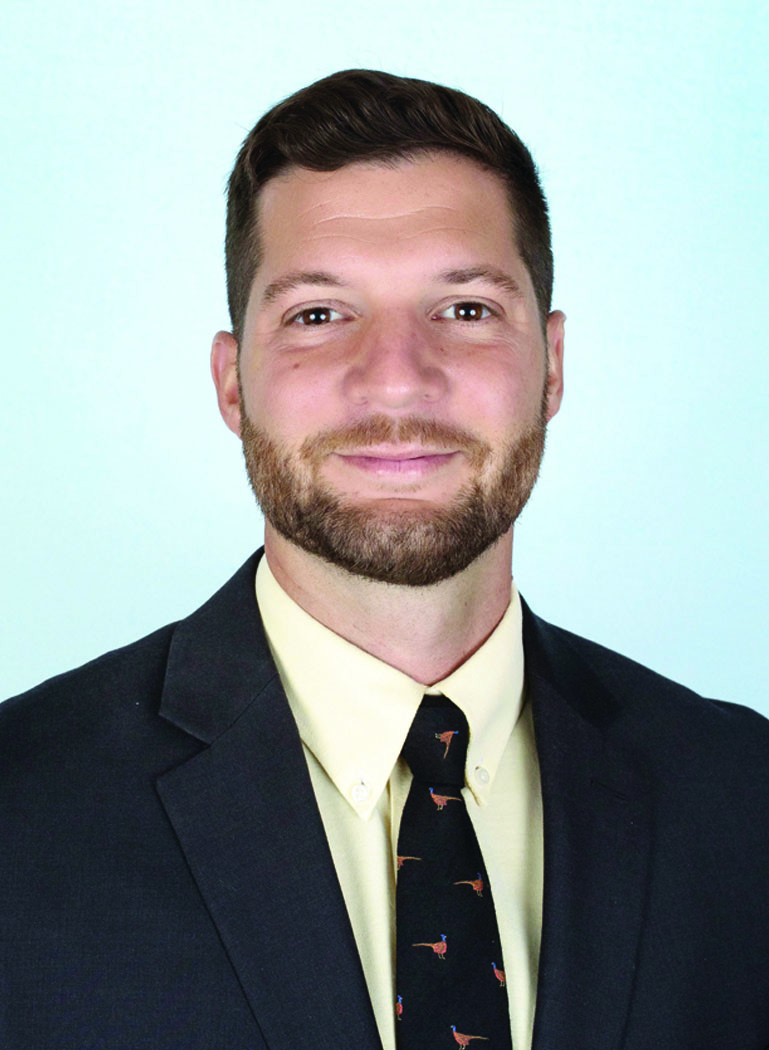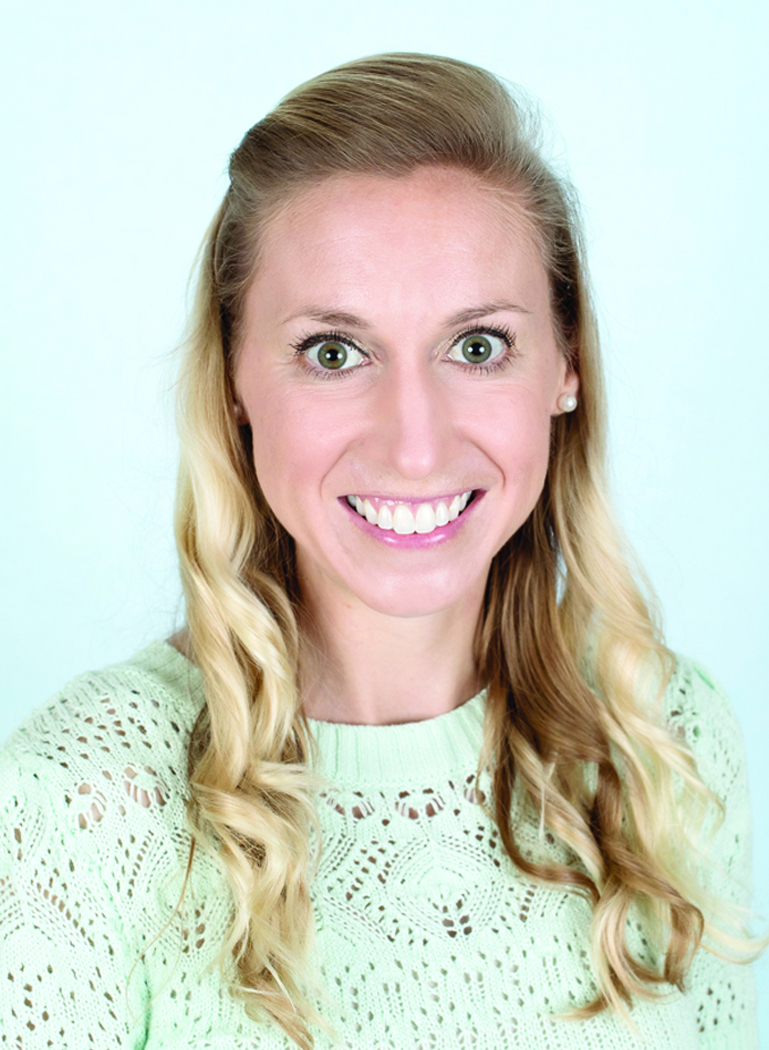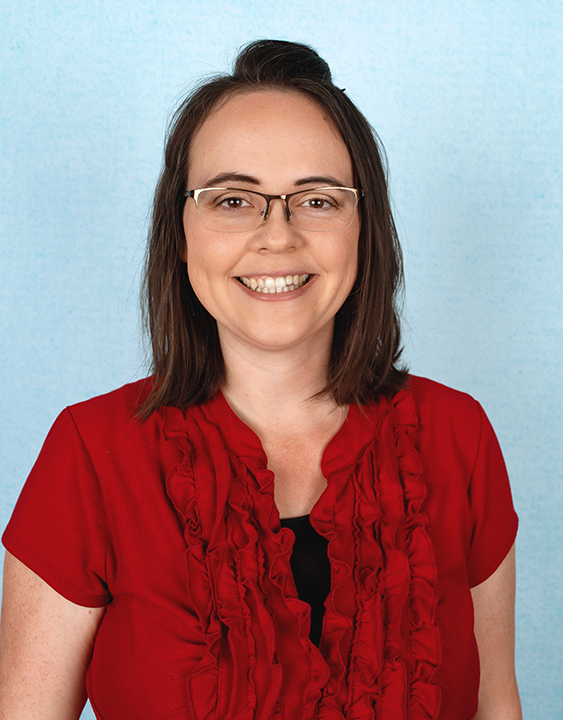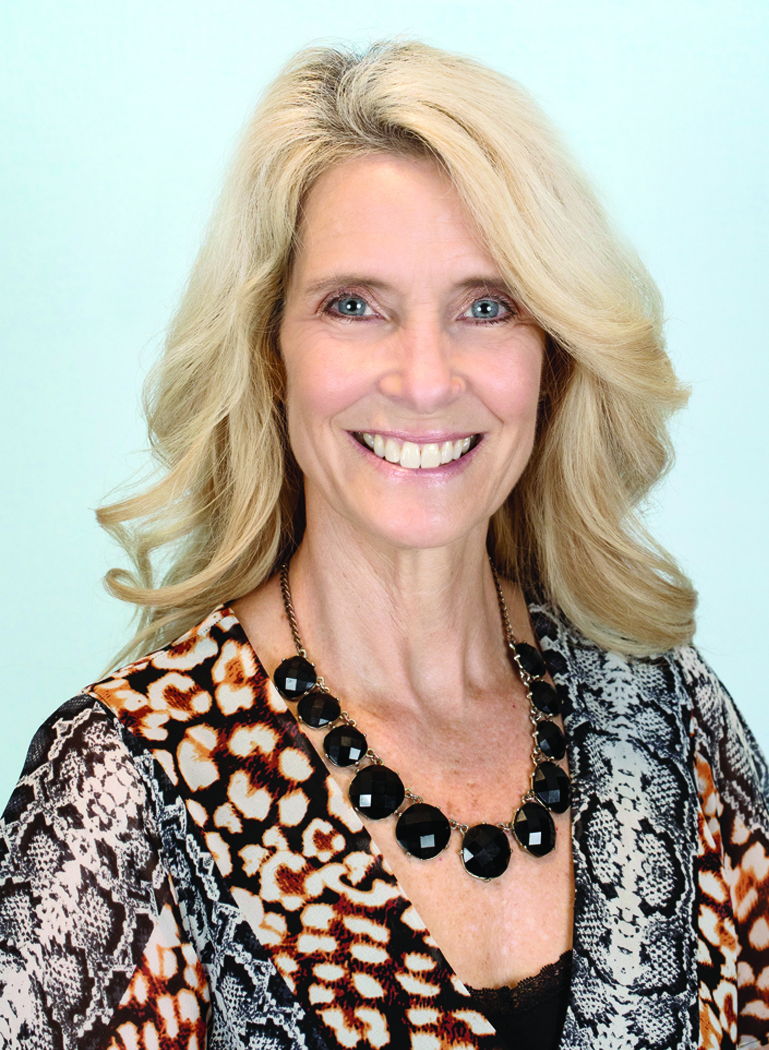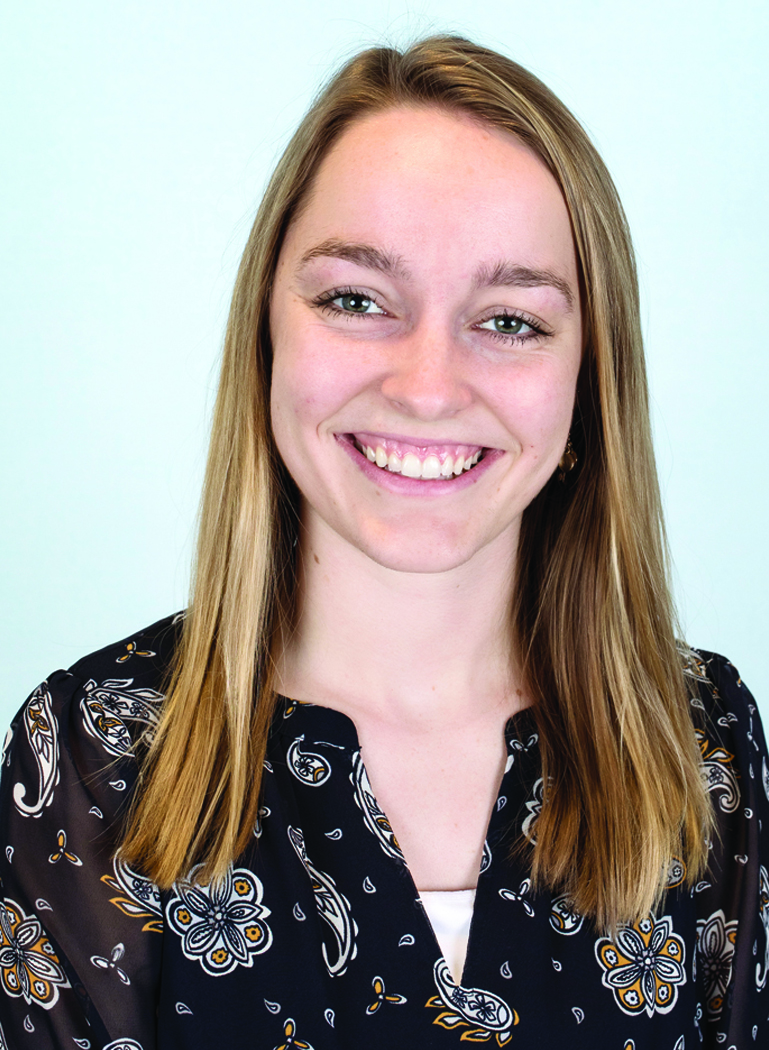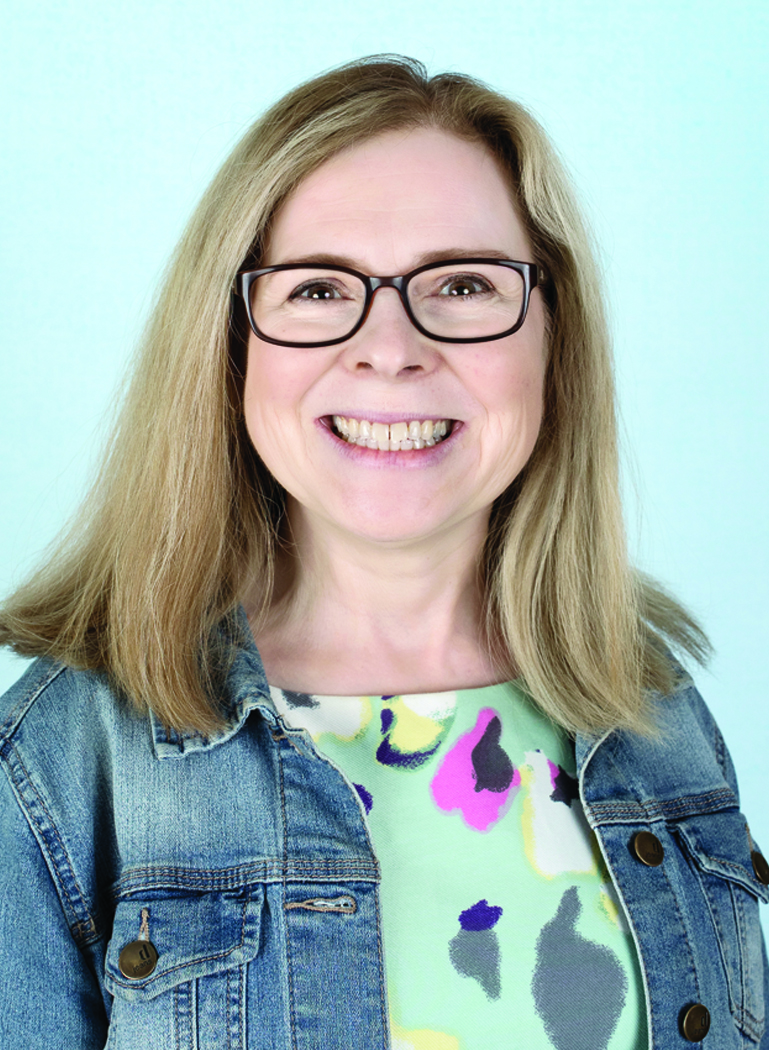 Kathryn Murtha
K Assistant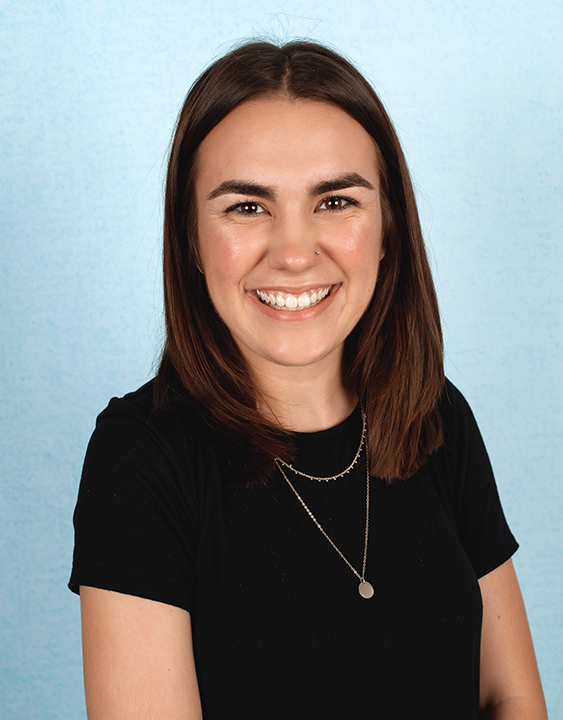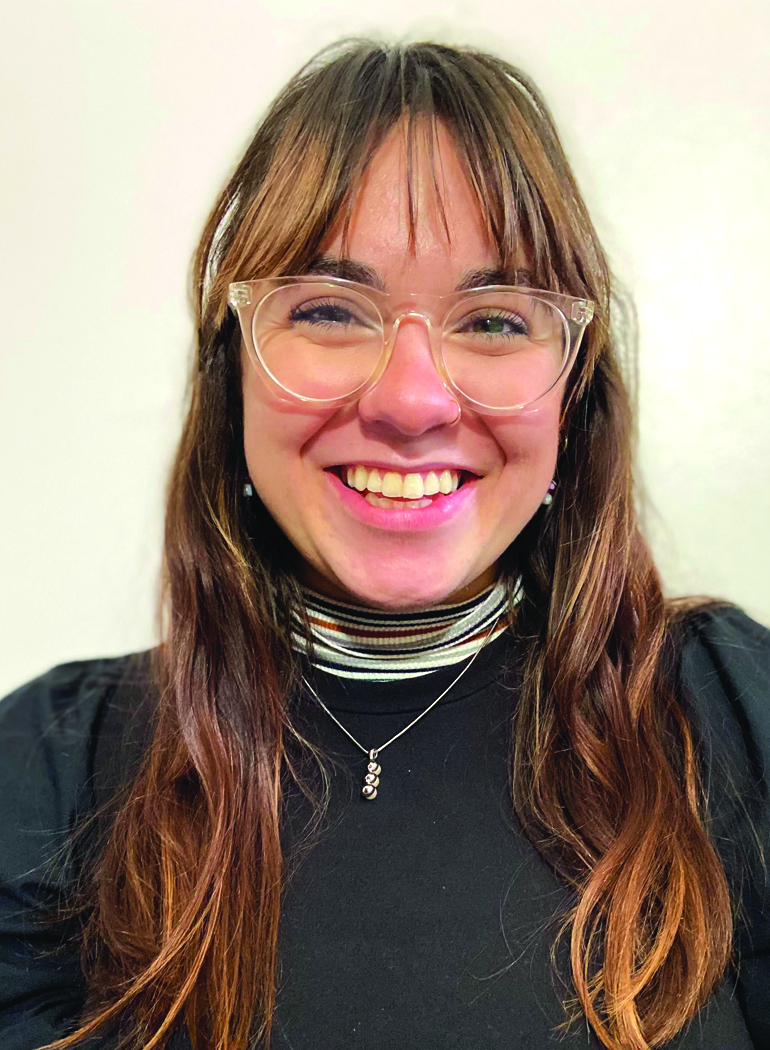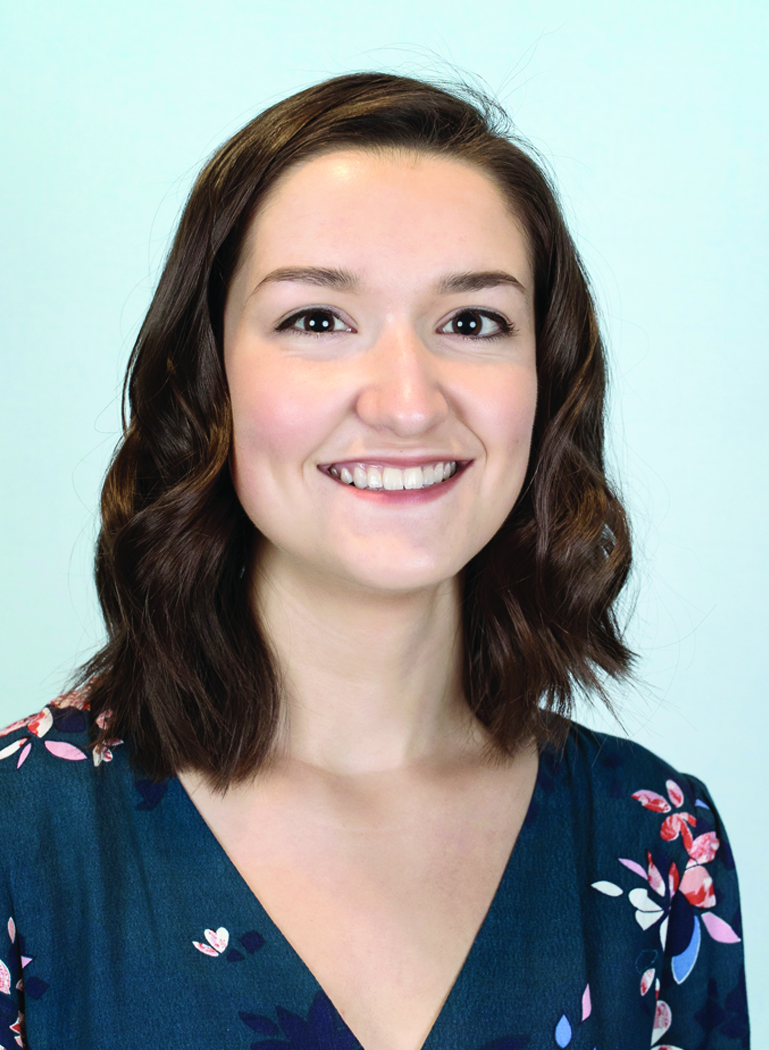 Emma Fischer
1st Grade Teacher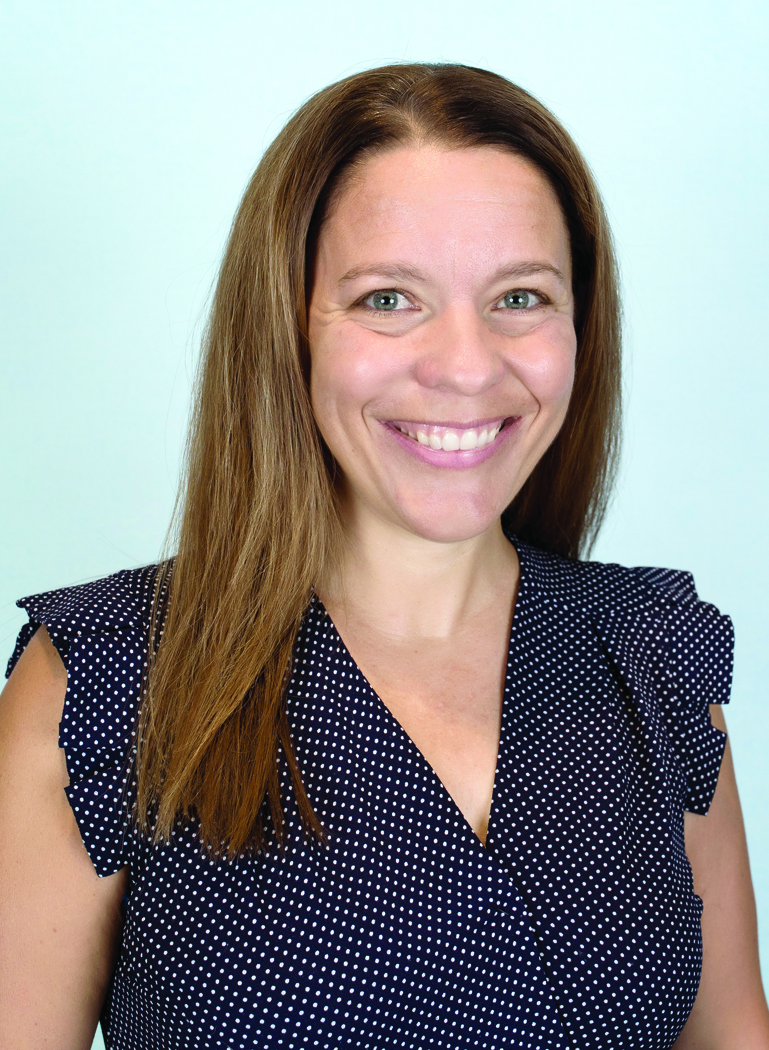 Robin Somers
1st Grade Teacher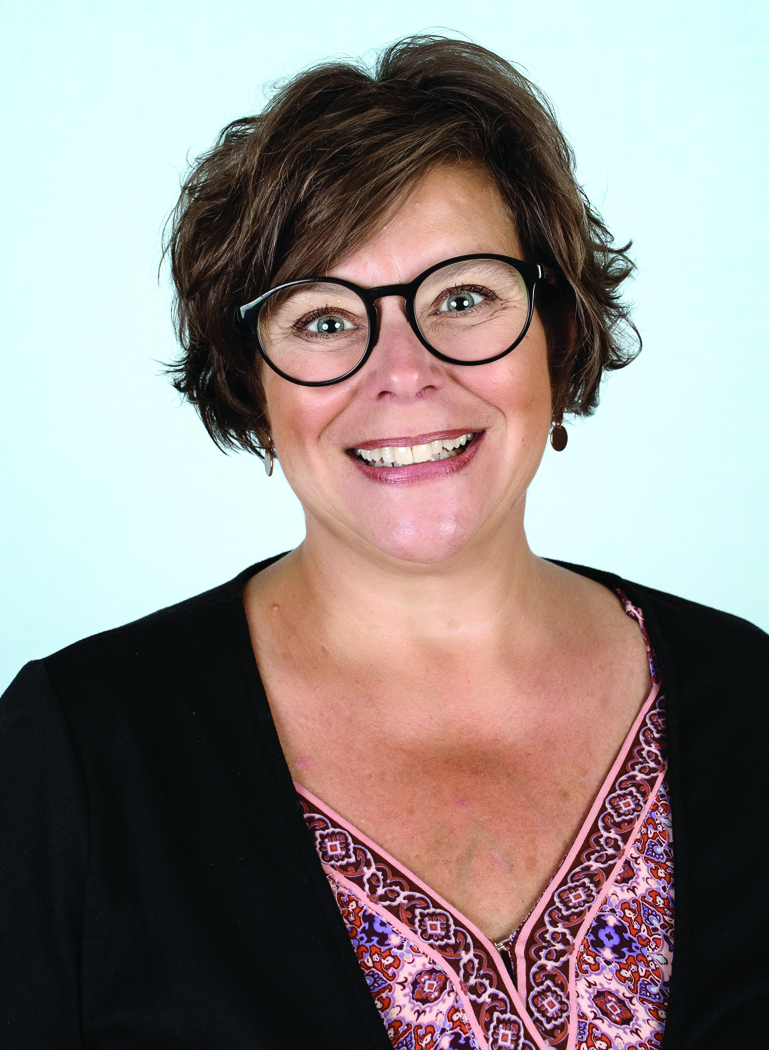 Karen Hussey
K-1 Assistant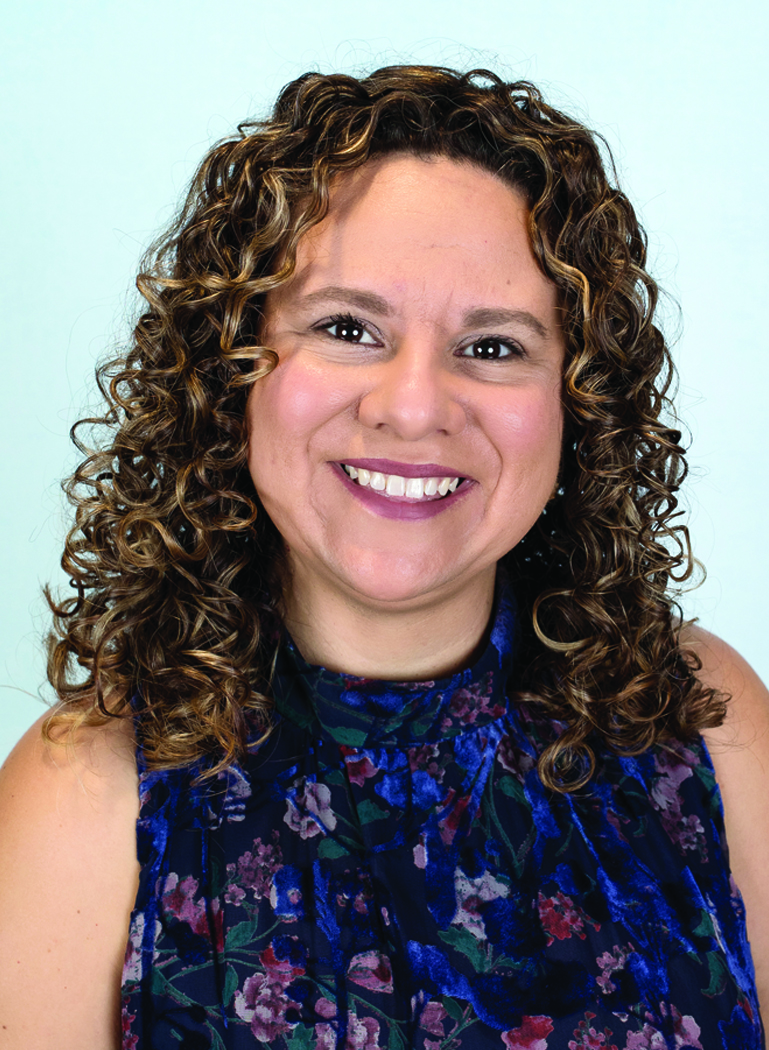 Amy Santos
2nd Grade Teacher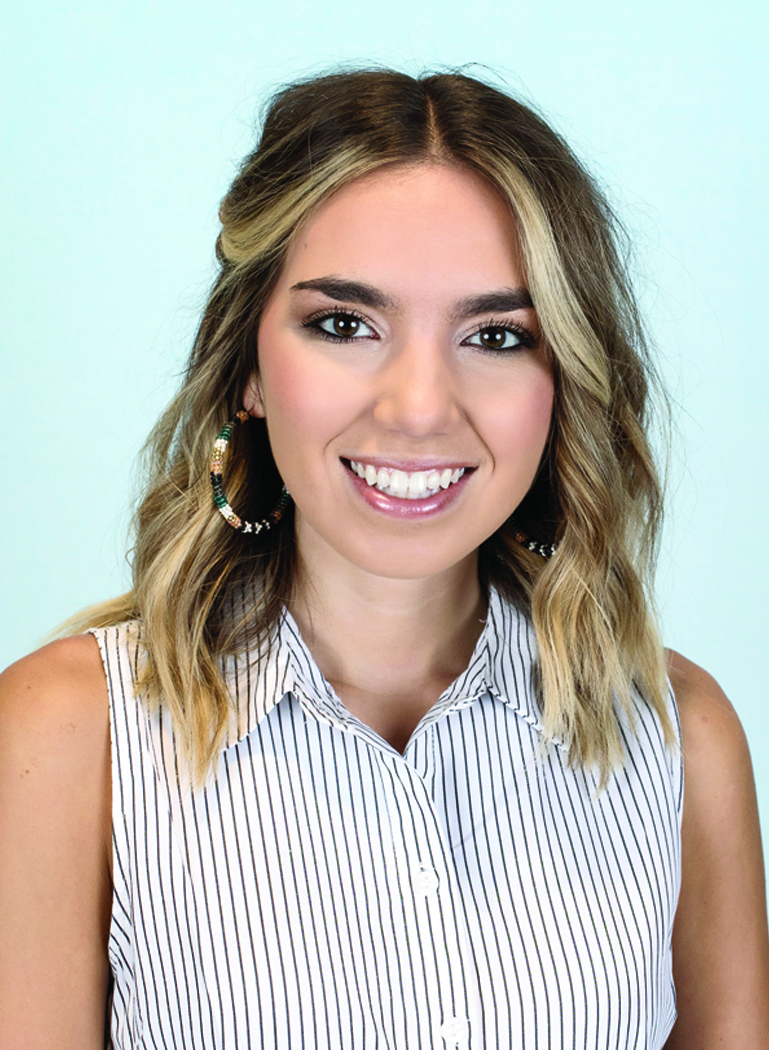 Rebecca Urry
2nd Grade Teacher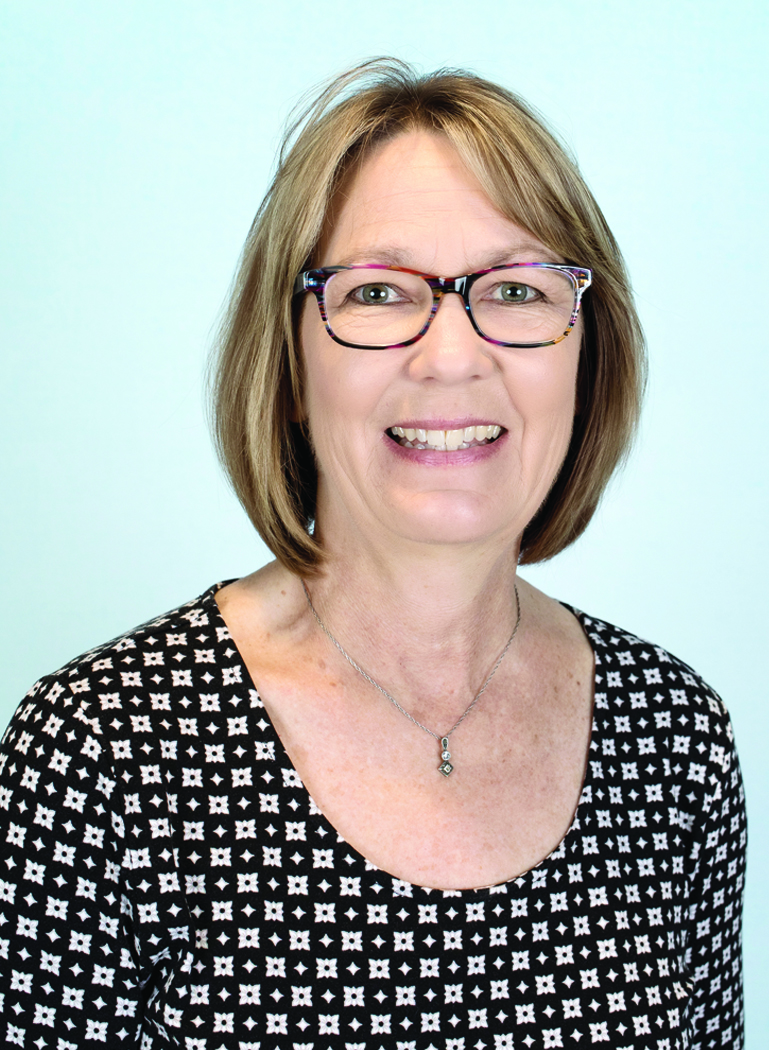 Carolyn Perkins
3rd Grade Teacher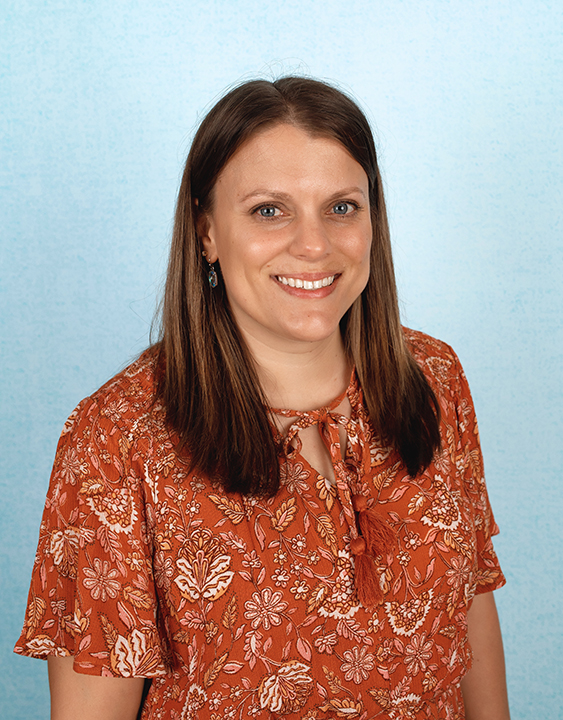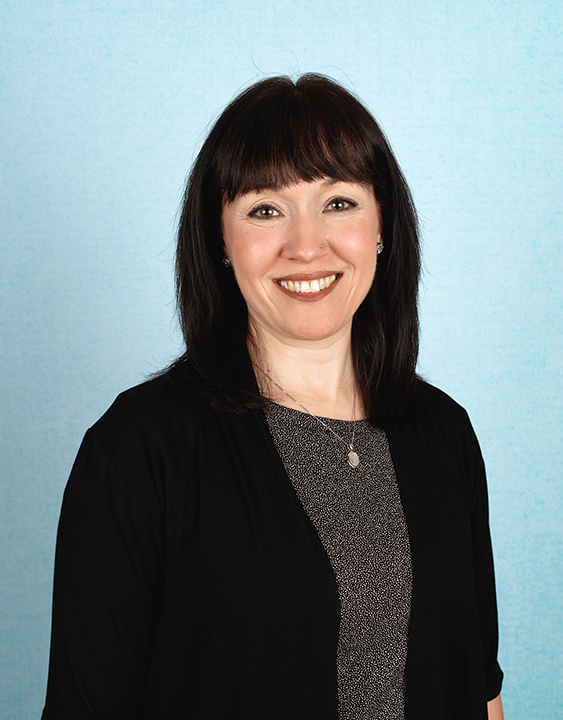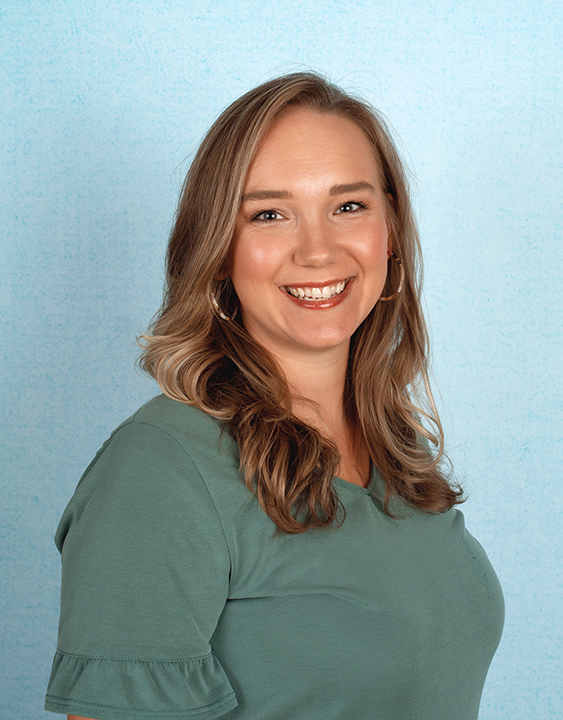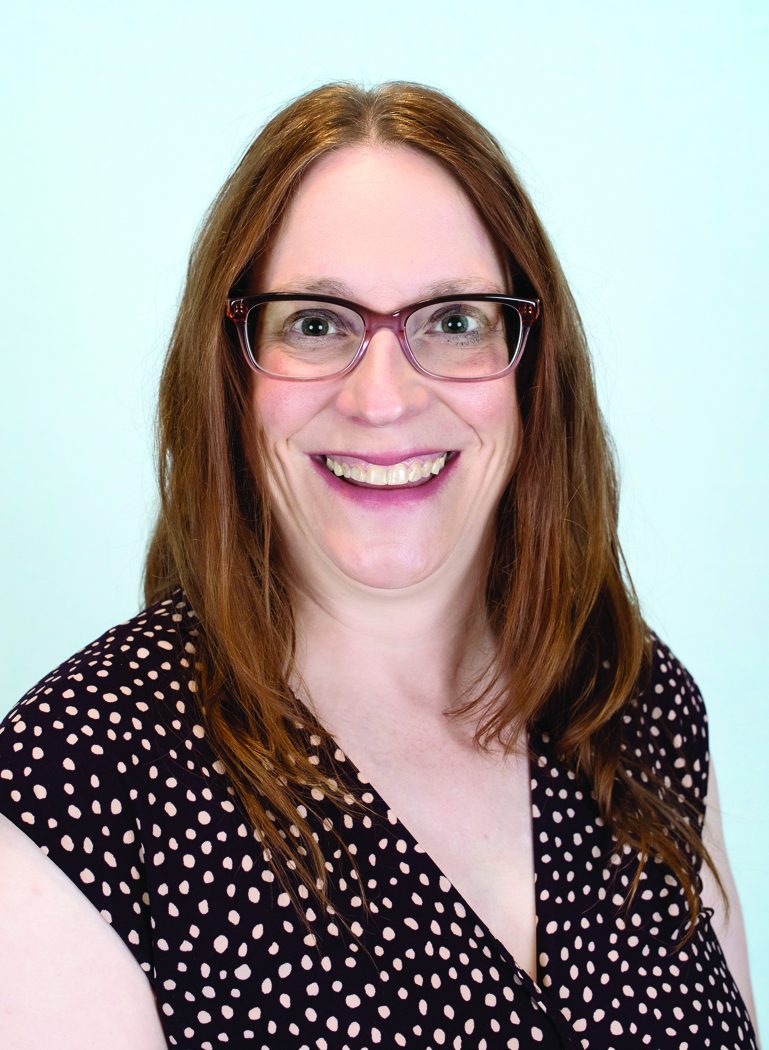 Jill Gaitaniella
5th Grade Teacher
Gretchen Wilhelm
5th Grade Teacher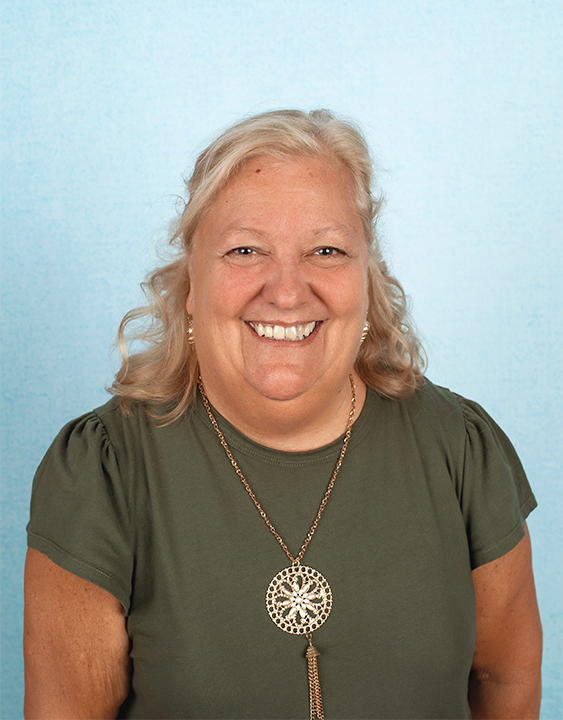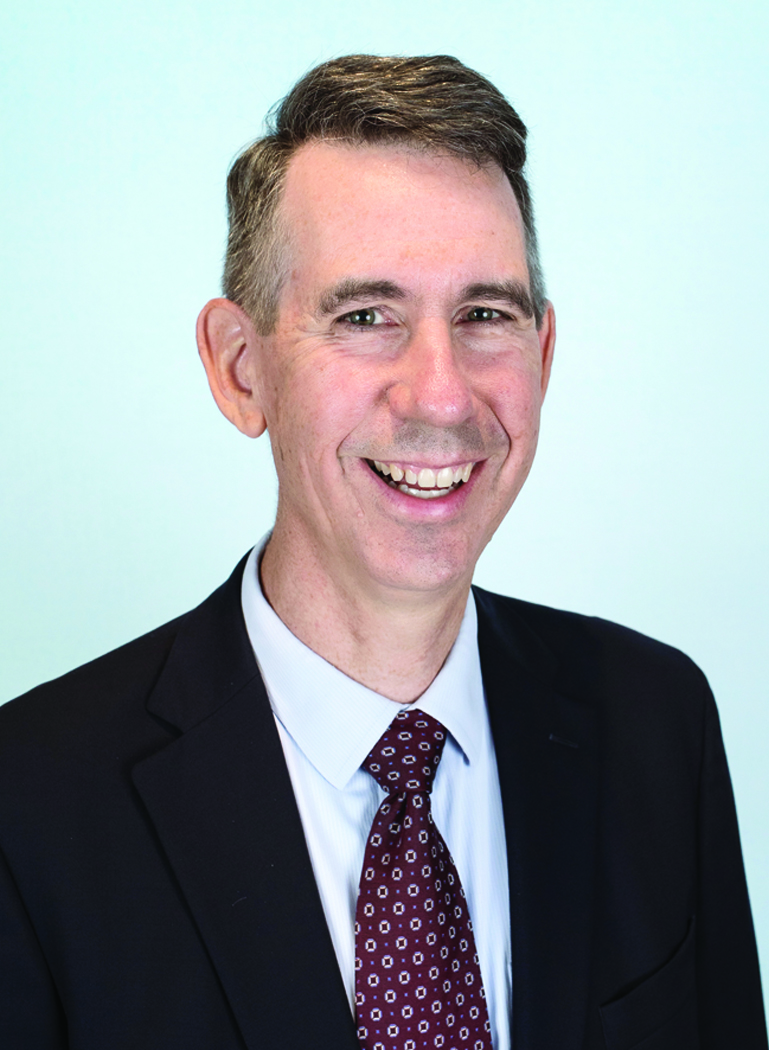 Eric Pfeiffer
6th Grade Teacher
Andrew Edgar
P.E. Teacher/A.D.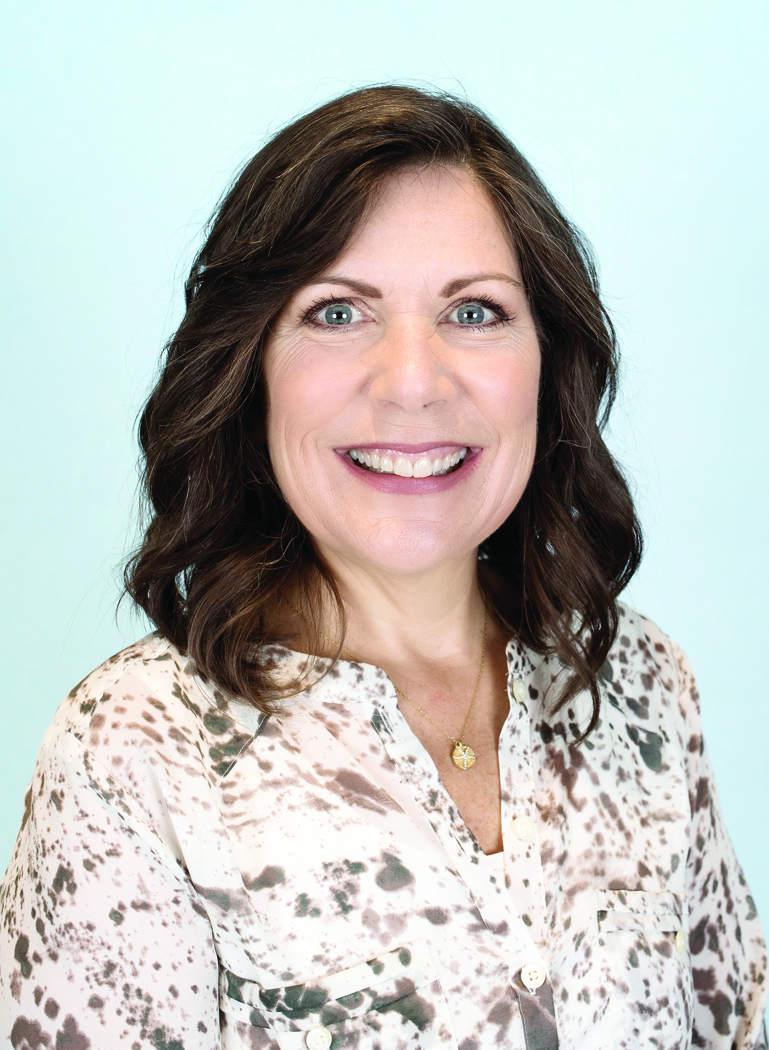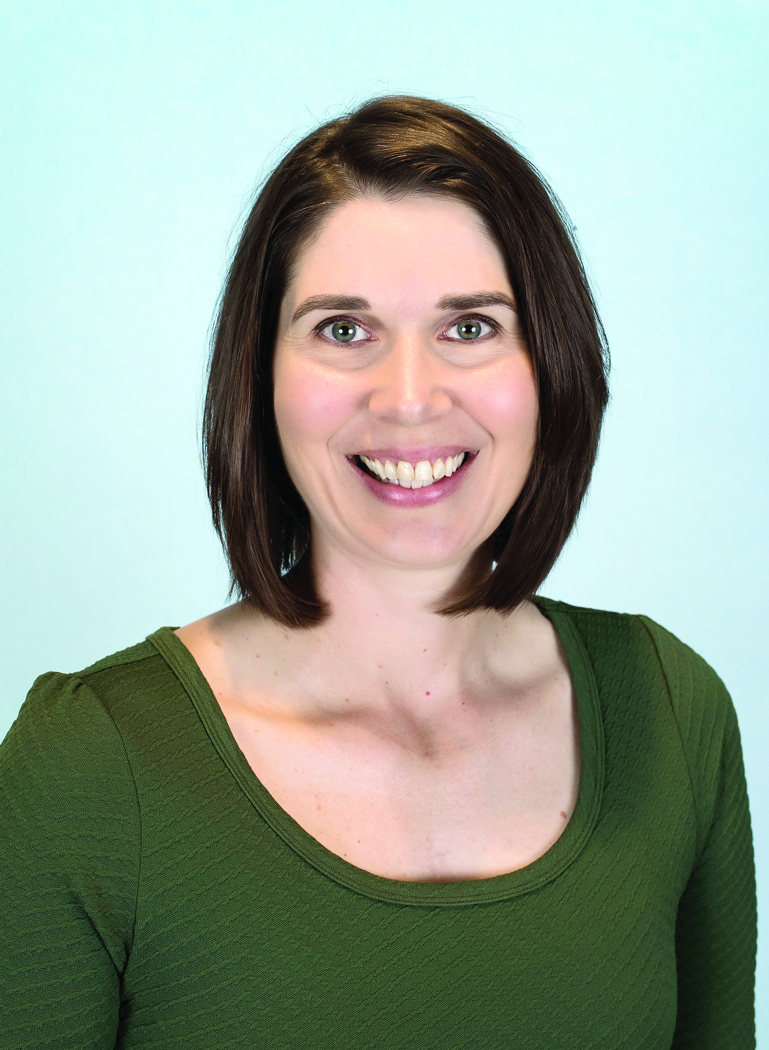 Candace Maddox
Latin Teacher 2-6
Michelle Maynard
Music Teacher K-5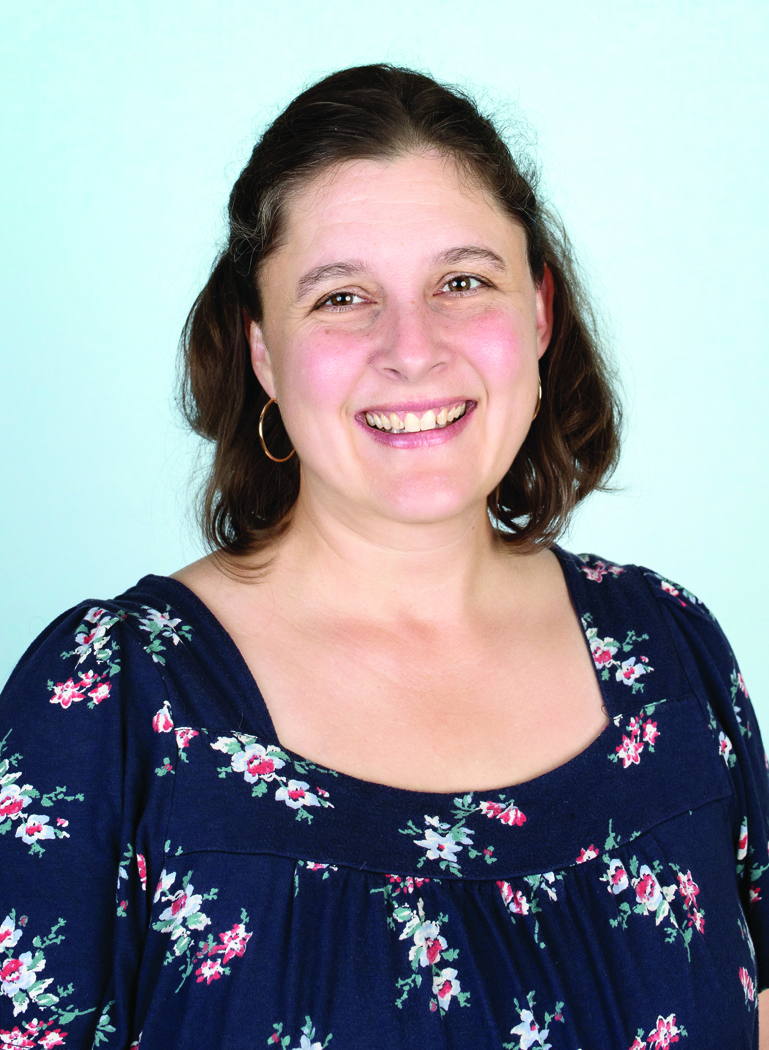 Sarah Shackelford
Nature Ed. Prog. Coordinator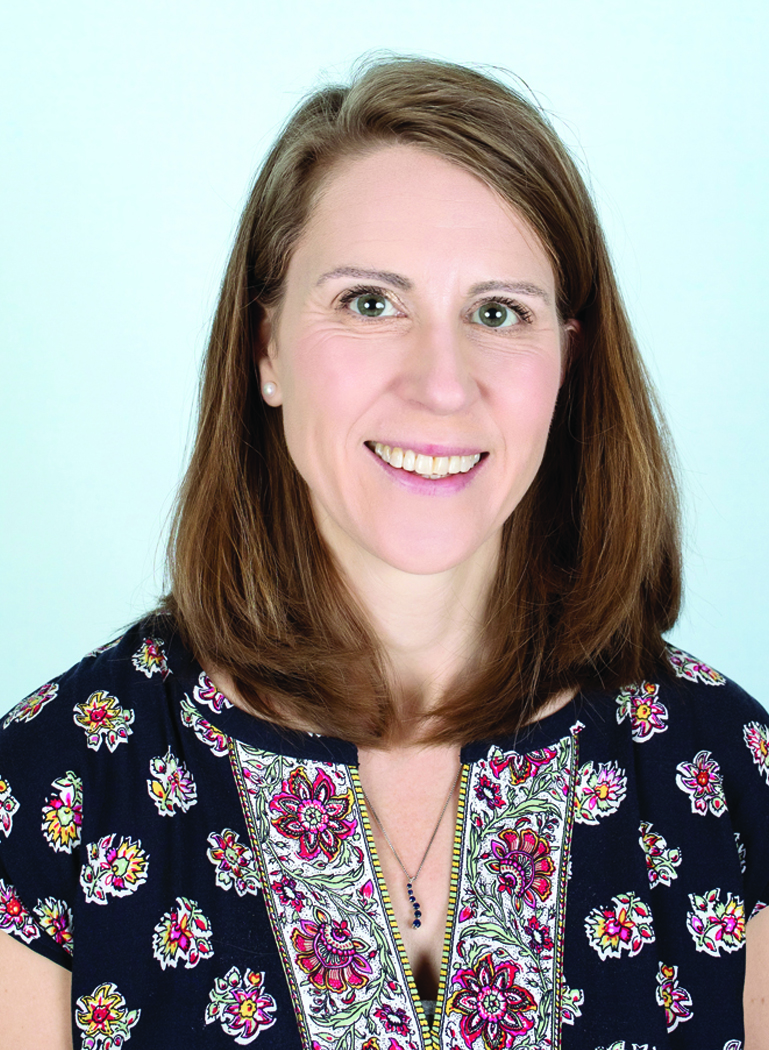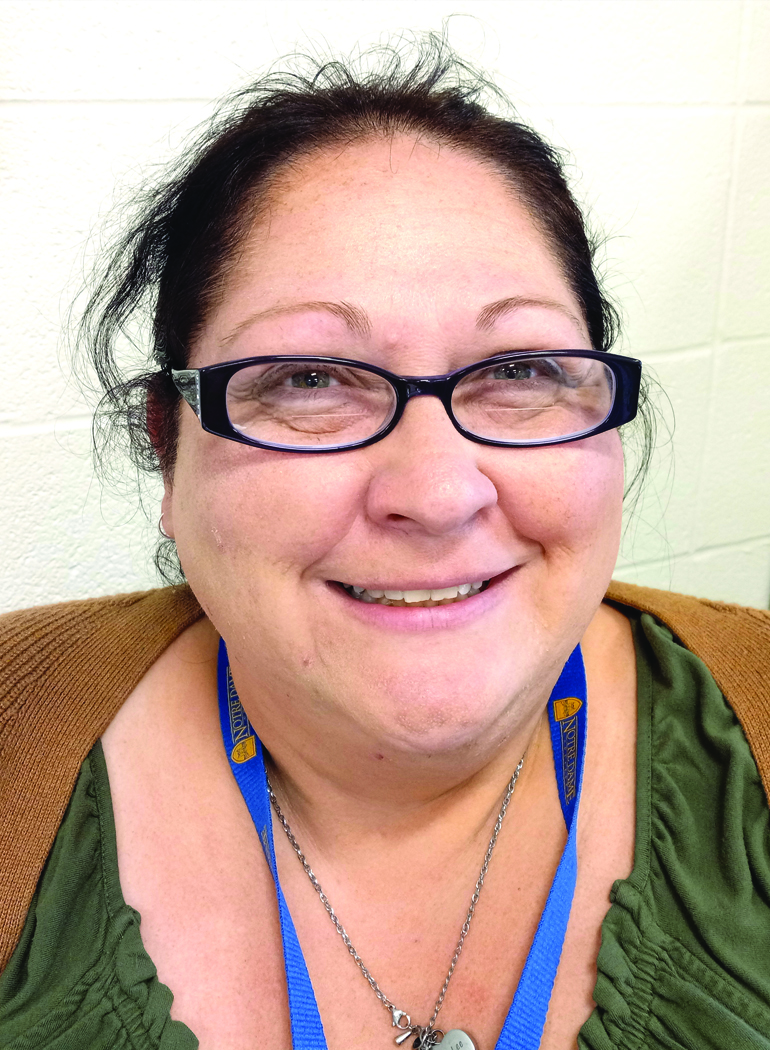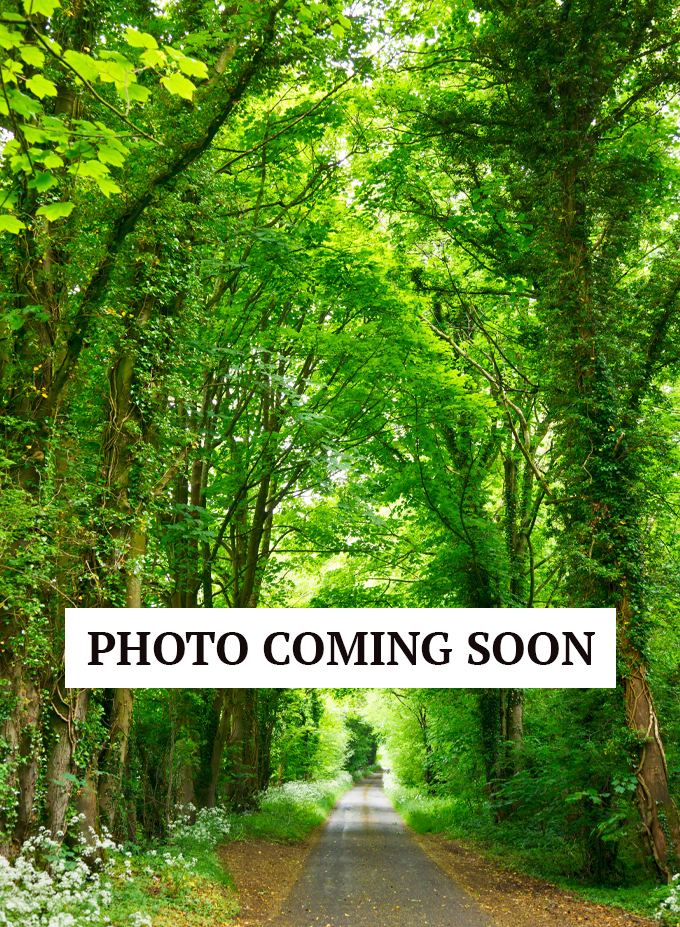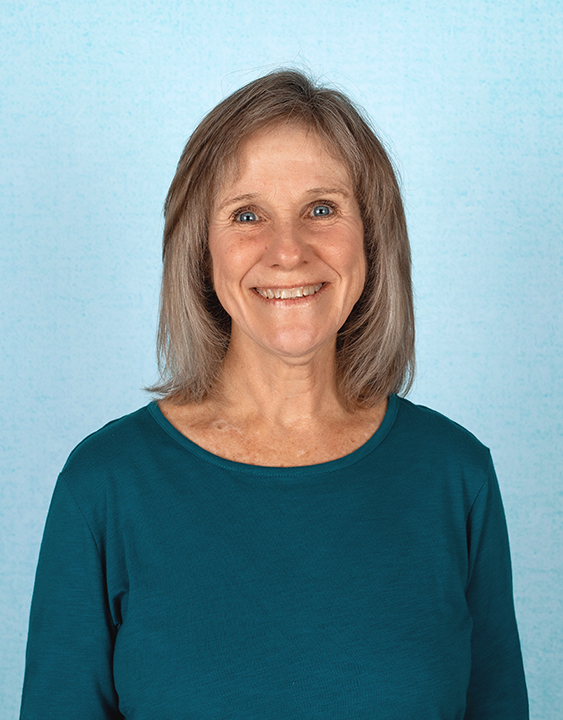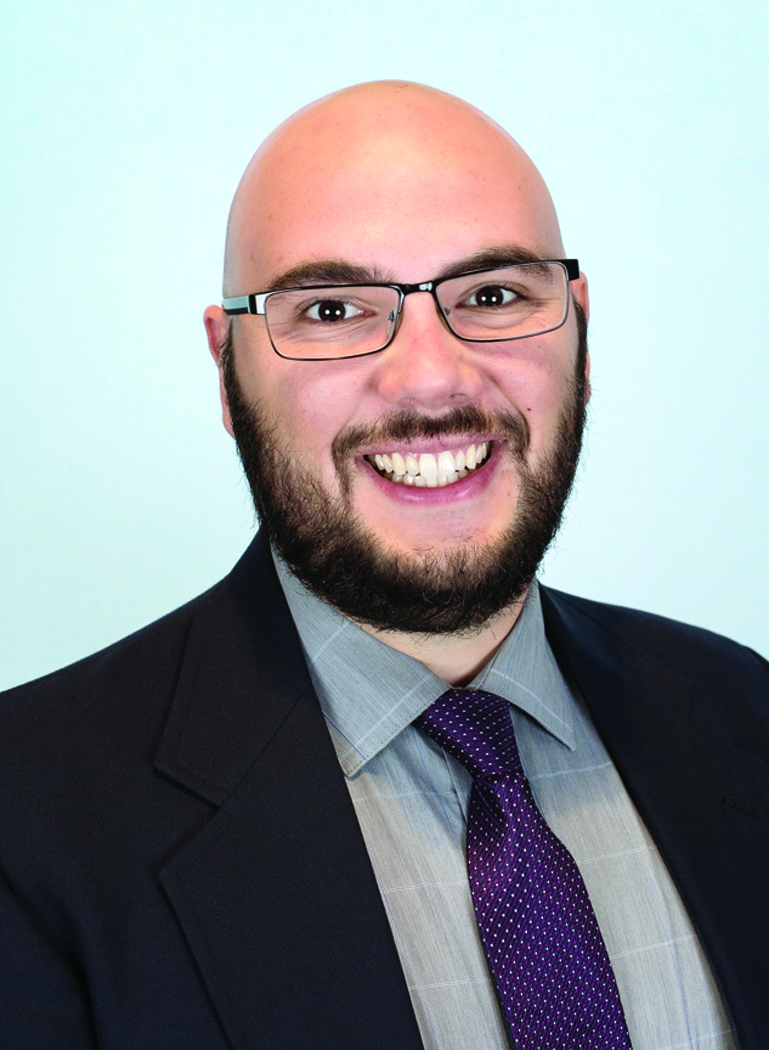 Caleb Sasser
US Principal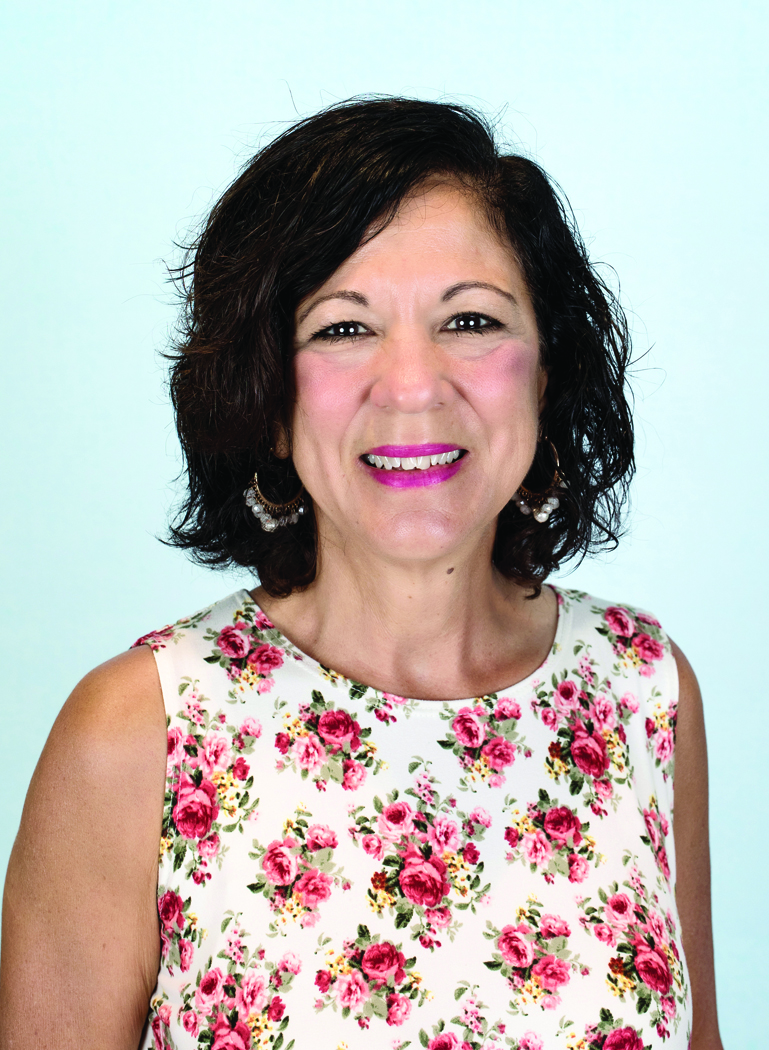 Kathy Foldesy
Upper School Teacher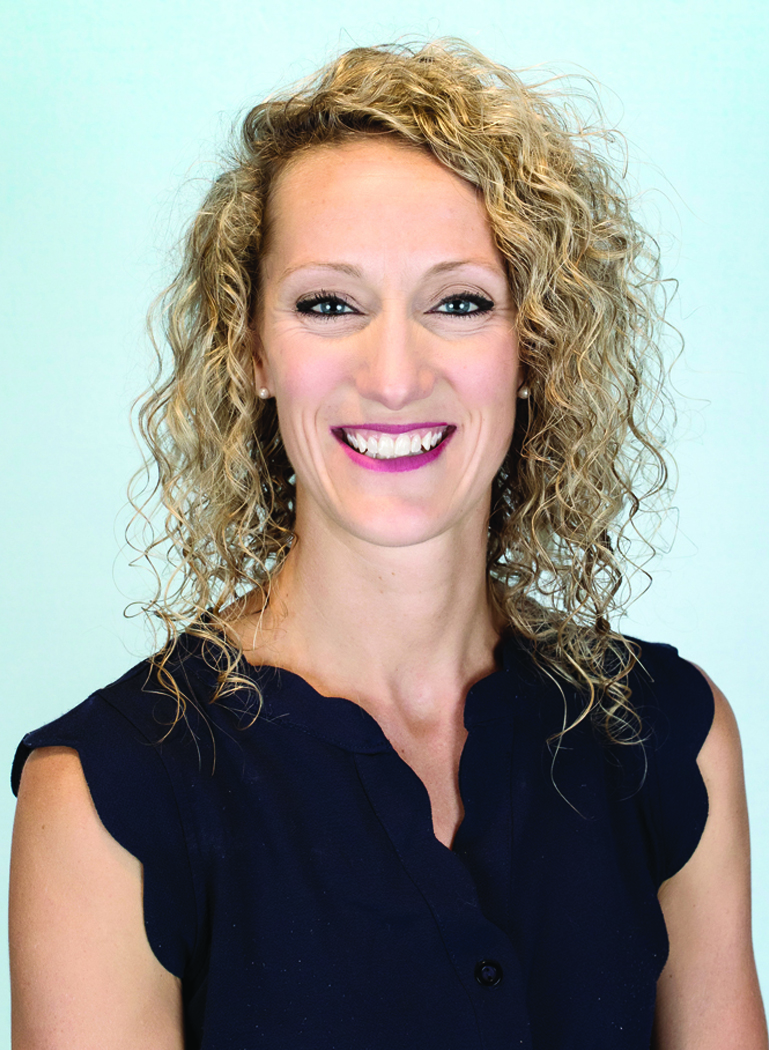 Lisa Halleland
US Music Teacher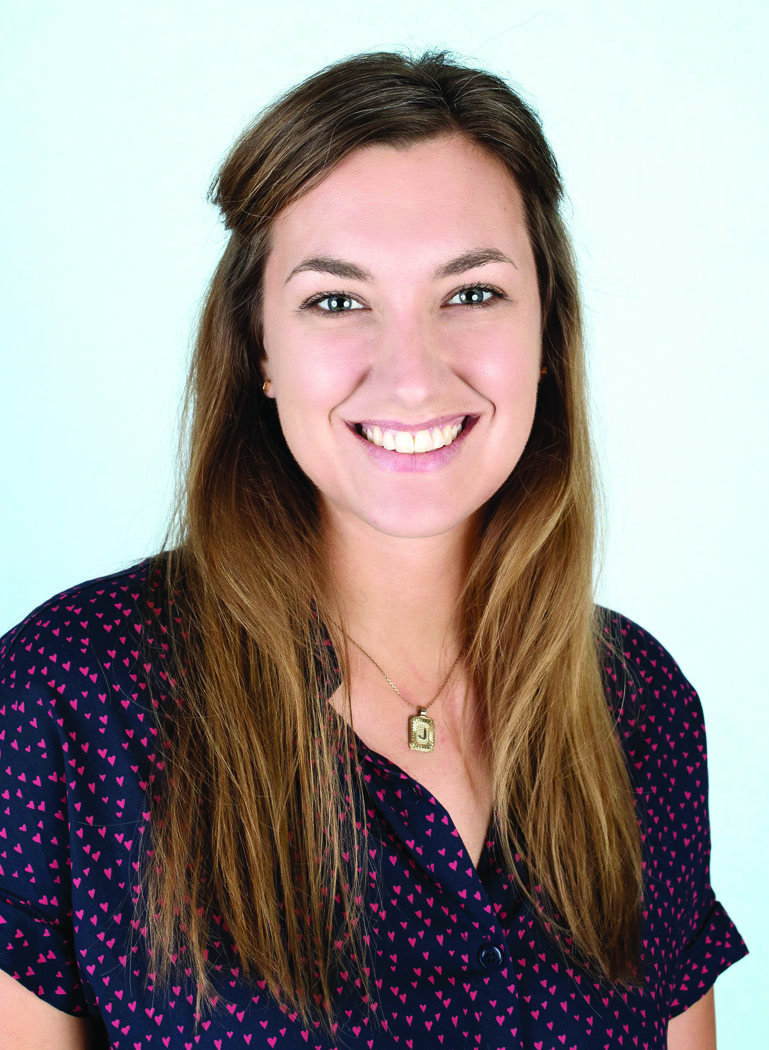 Jackie Kohl
College/Career Counselor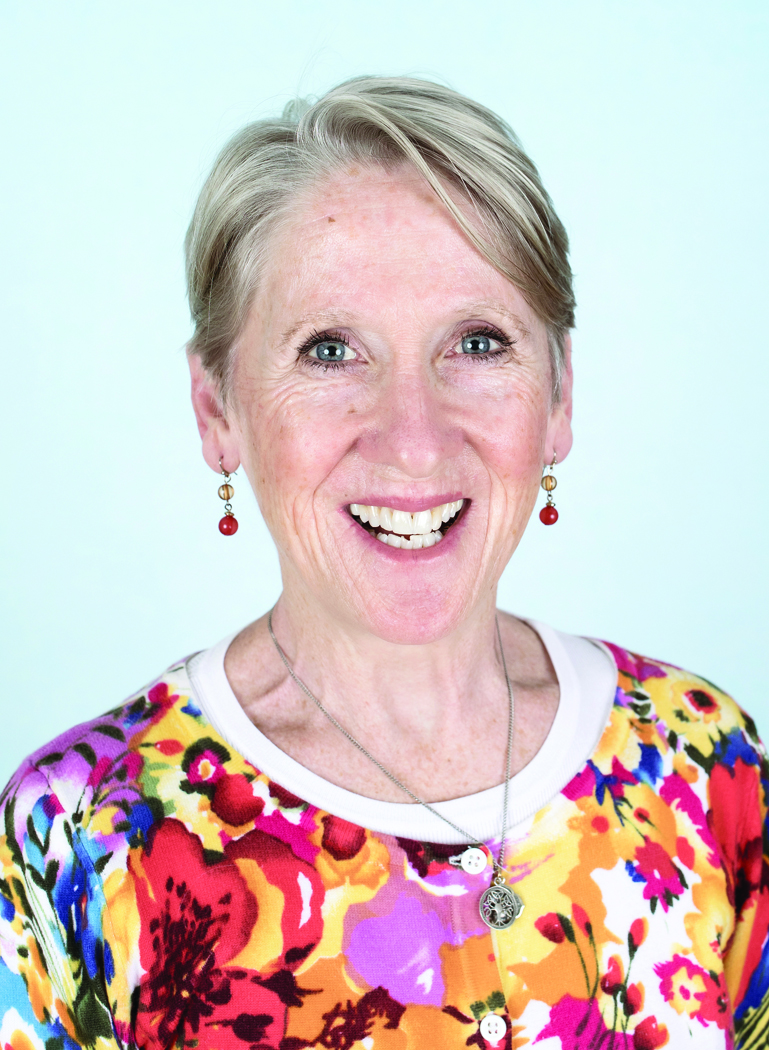 Brigid Plummer
US Teacher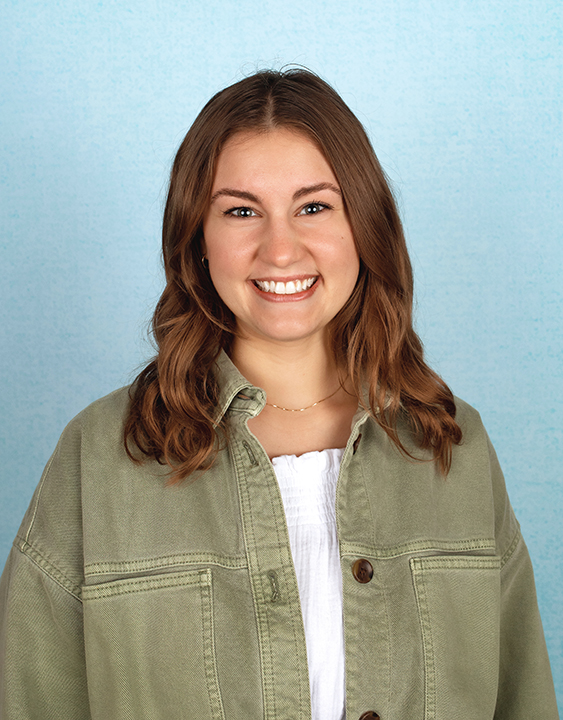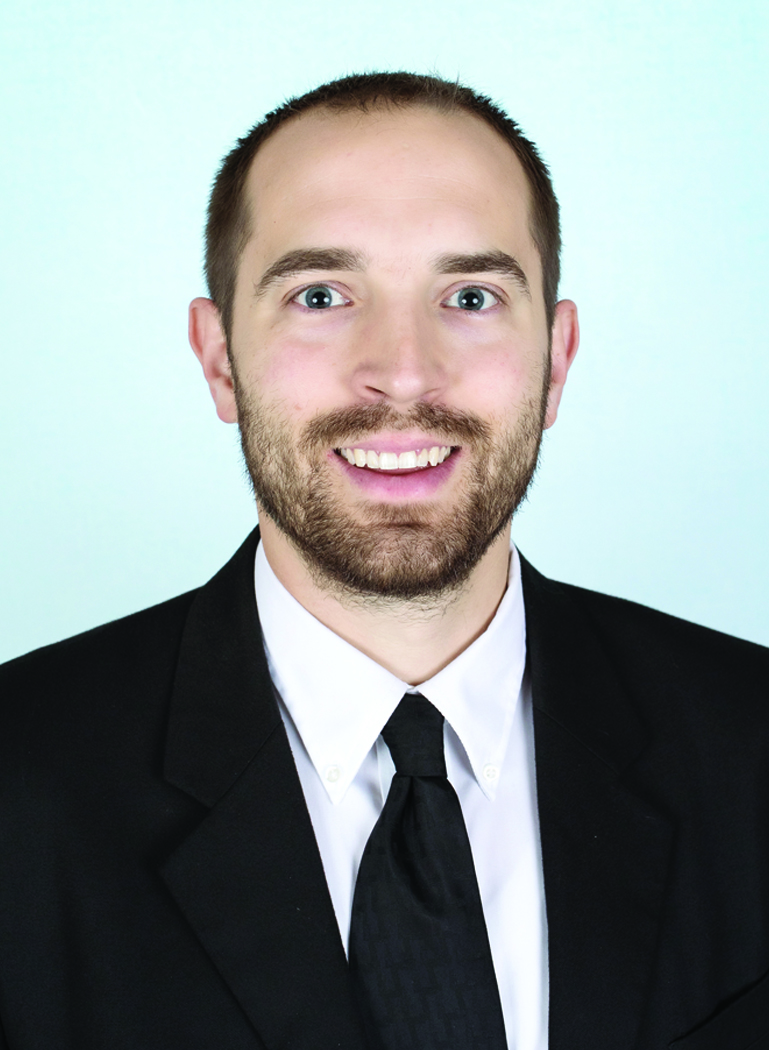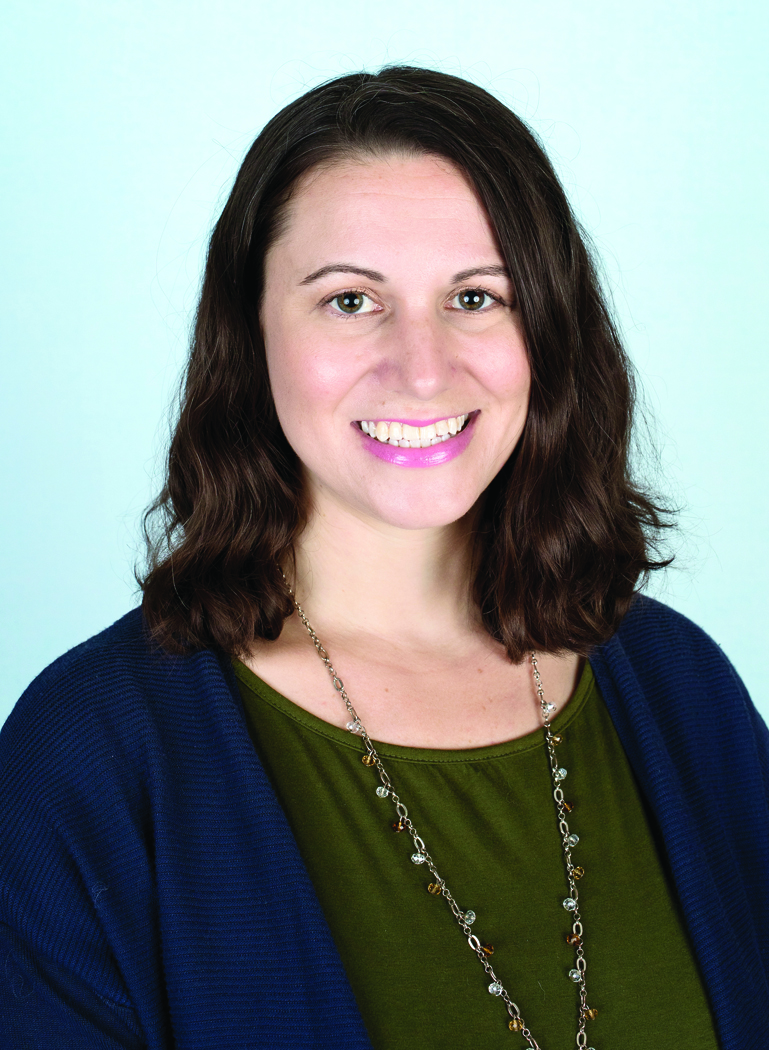 Kourtney Wright
Dir. Teacher Development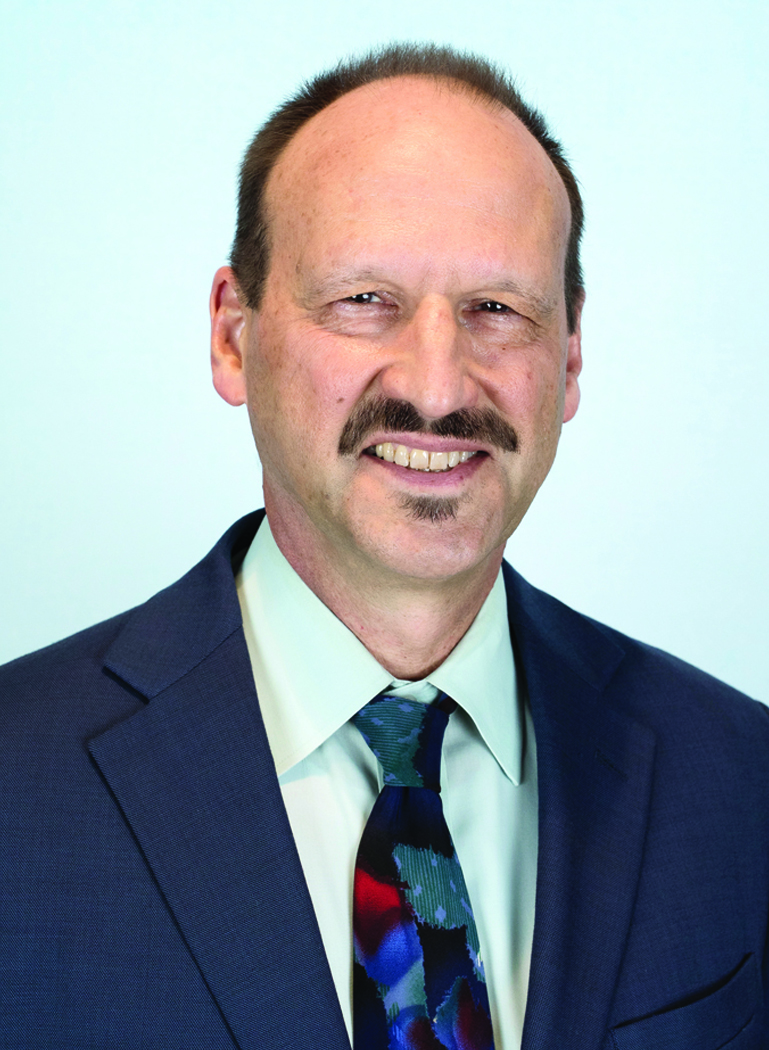 Michael Yurkovich
US Teacher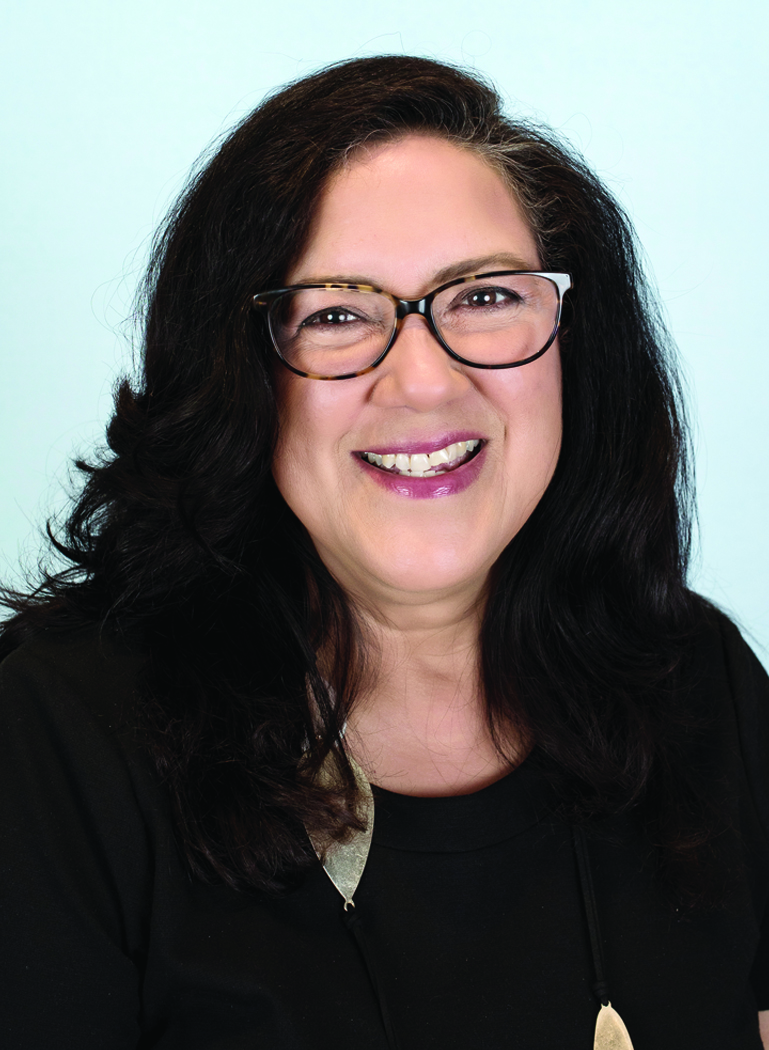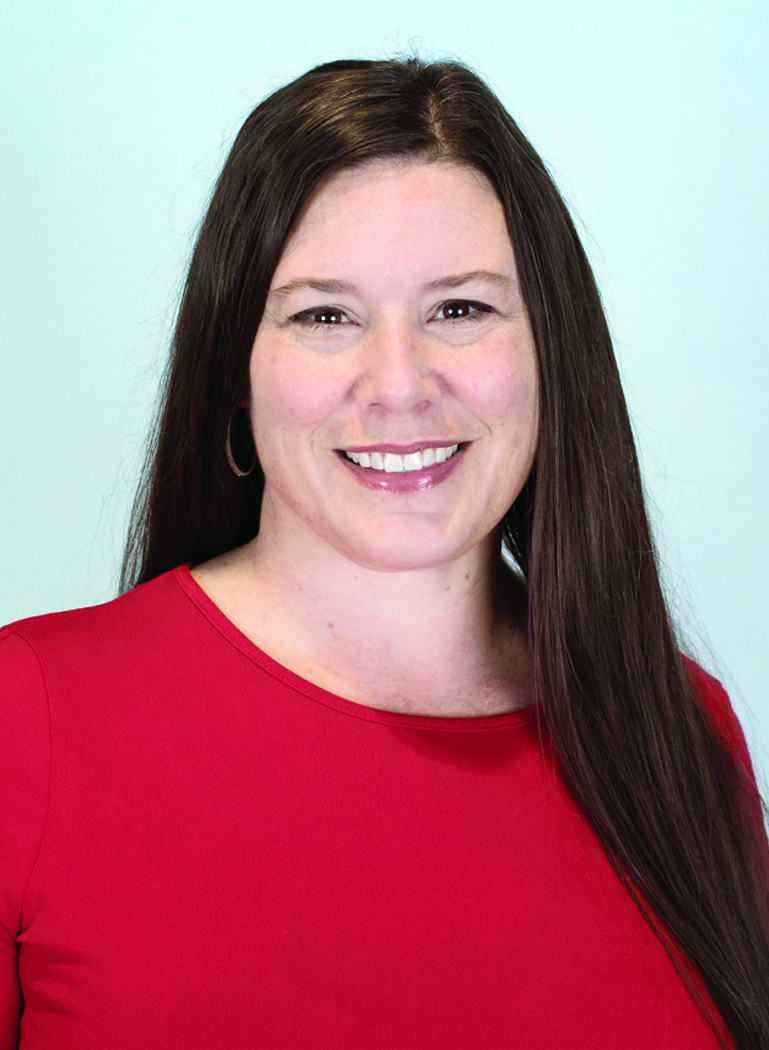 Kristen Zuccola
US Teacher & Dean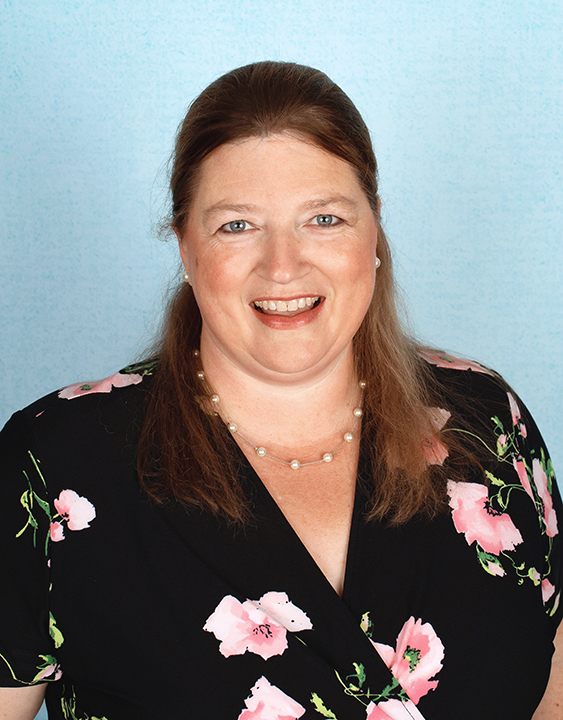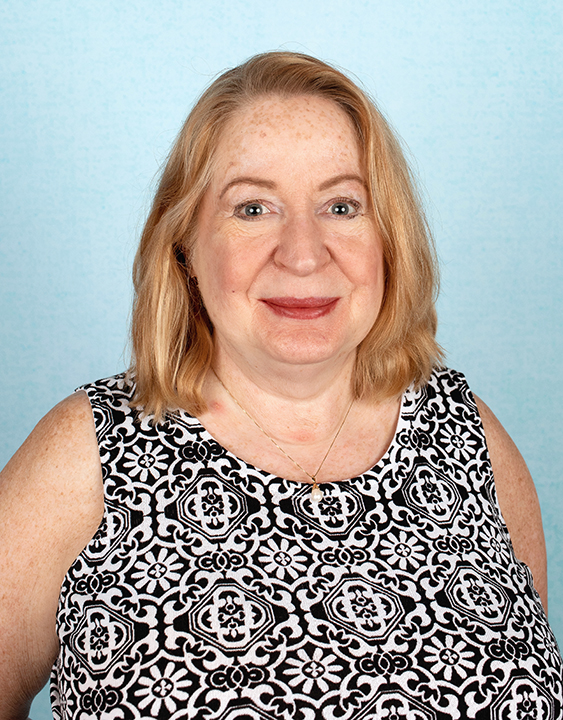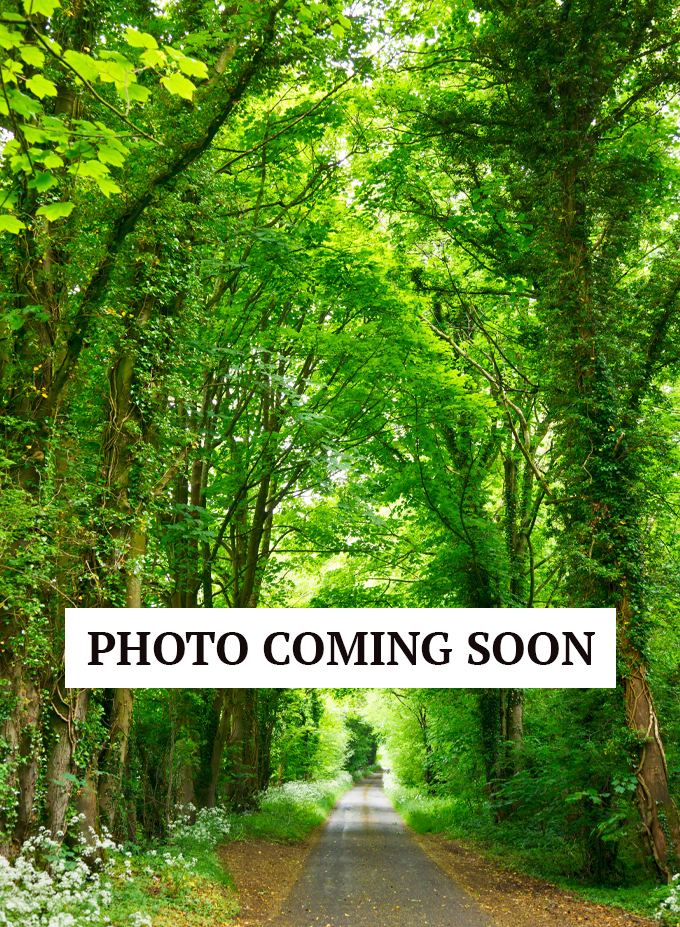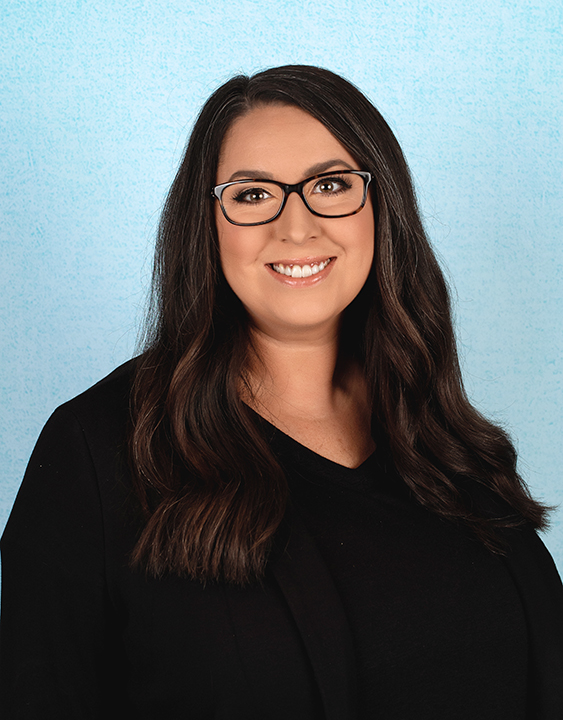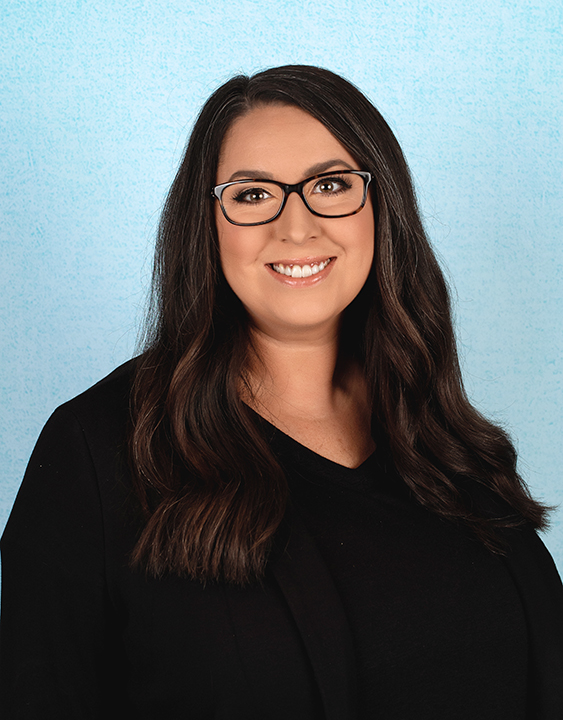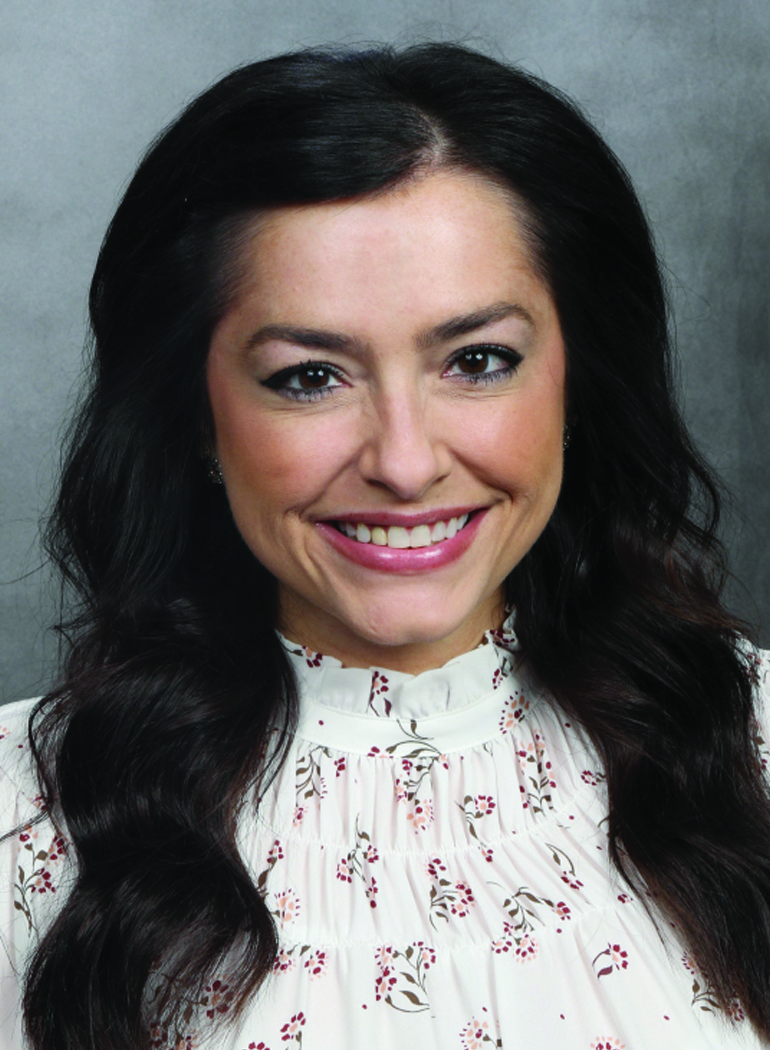 Kaitlin Yano
Speech Language Pathologist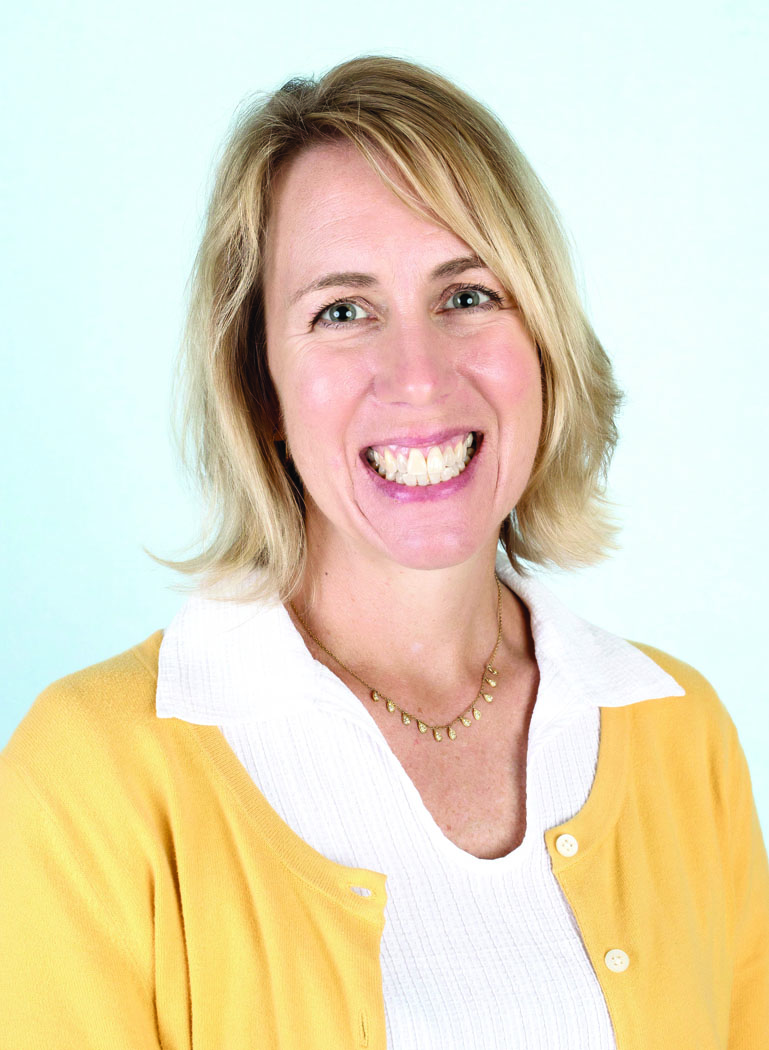 Pam Douglass
Admissions Director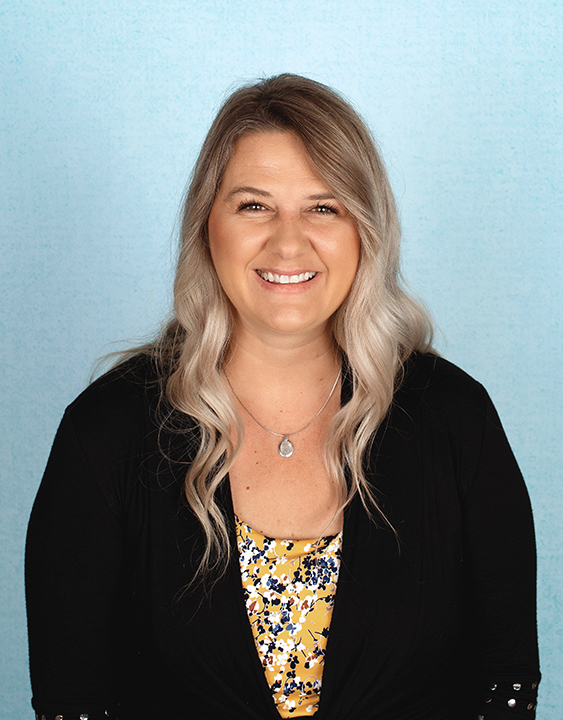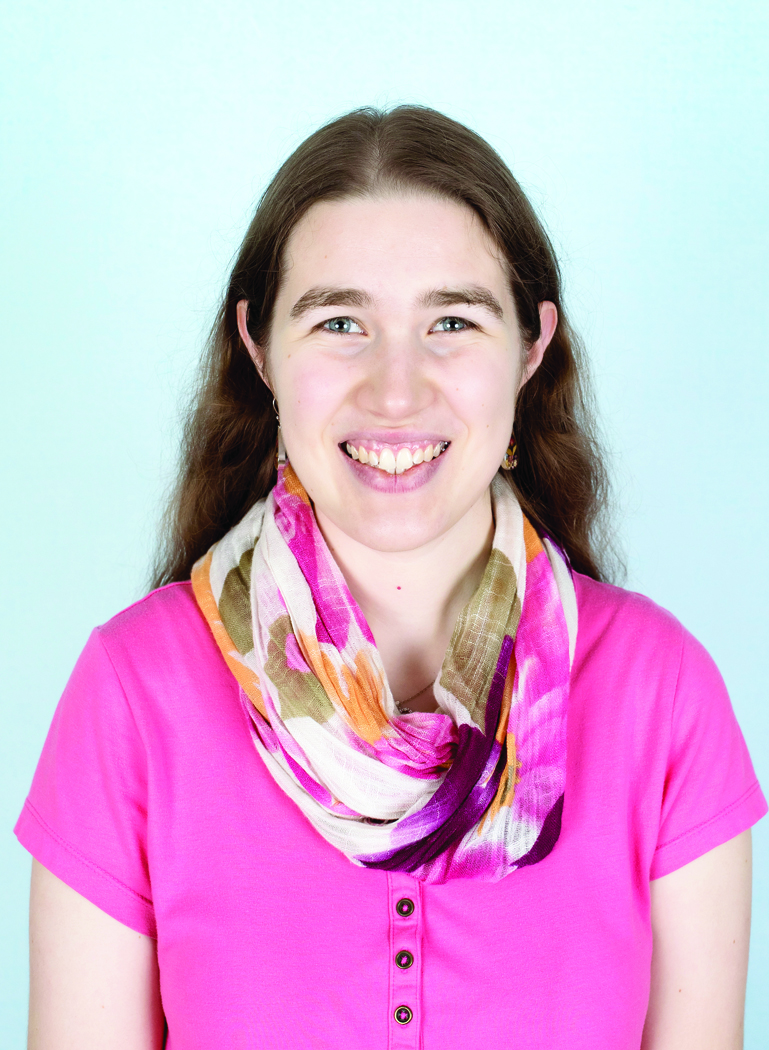 Rachel Kurak
Philanthropy Assist.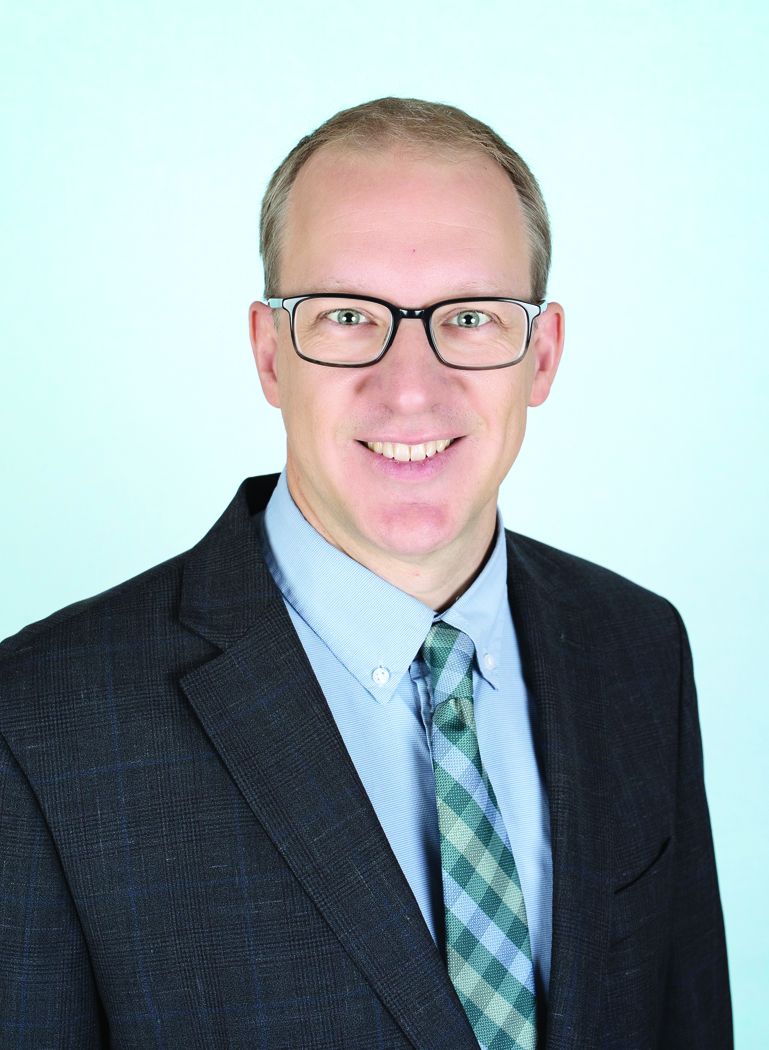 Marc Maddox
Director of Operations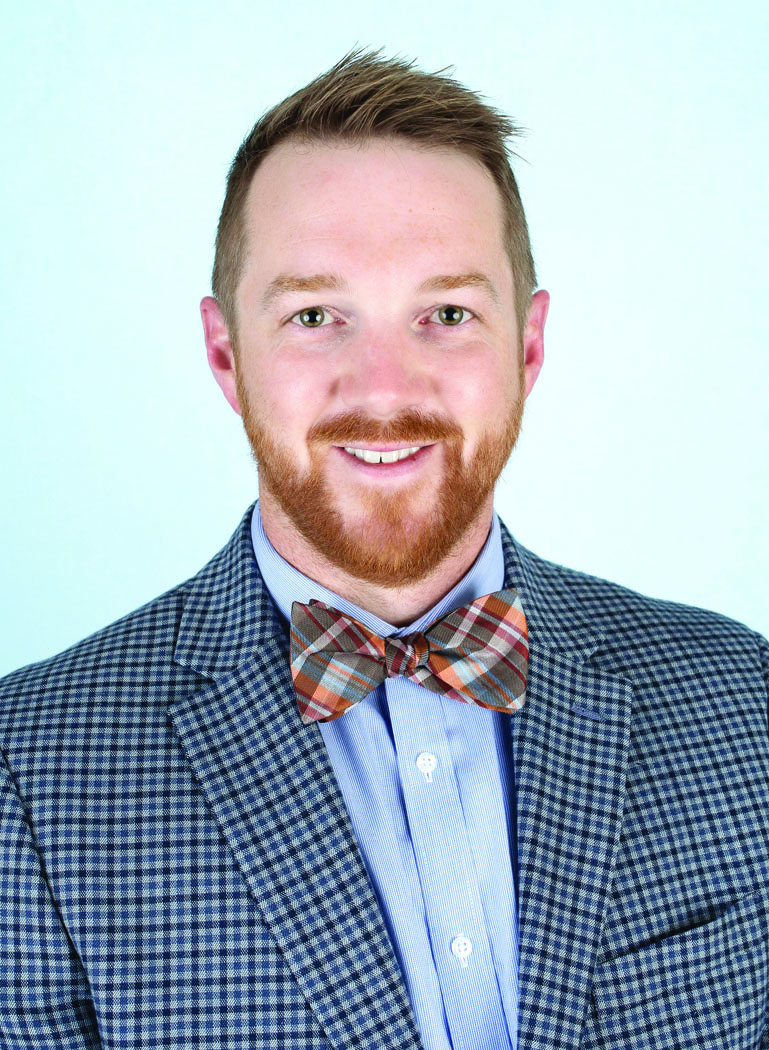 Wes Moore
Dir. of Philanthropy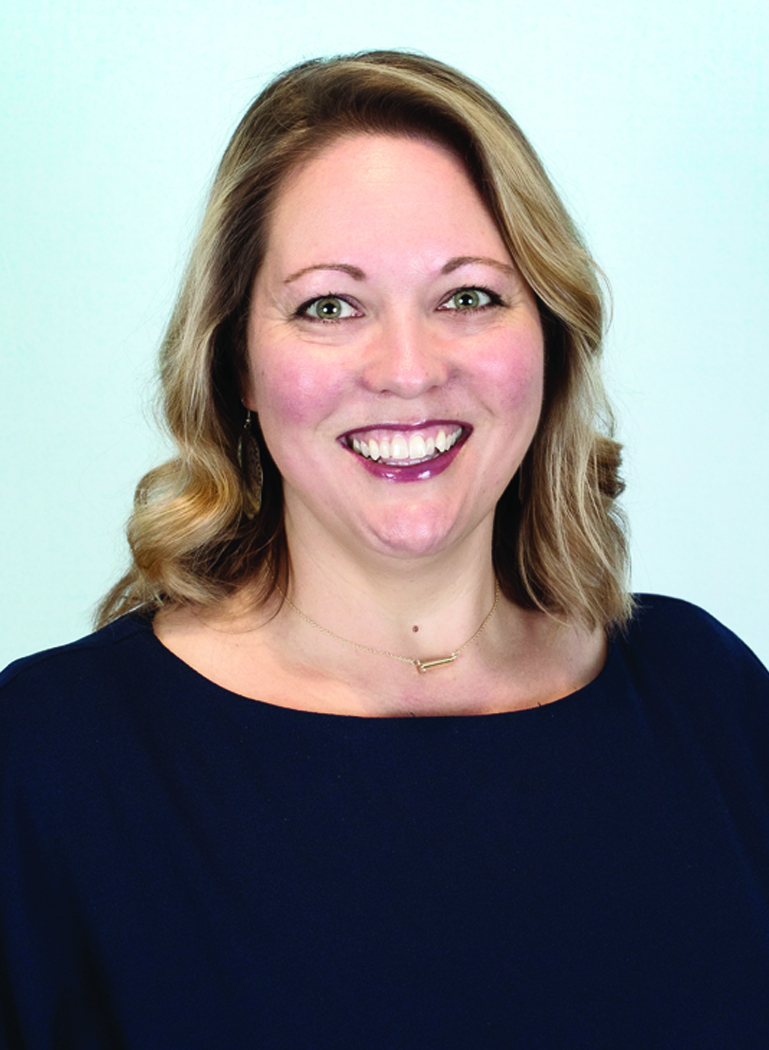 Andrea Poltrone
Office Manager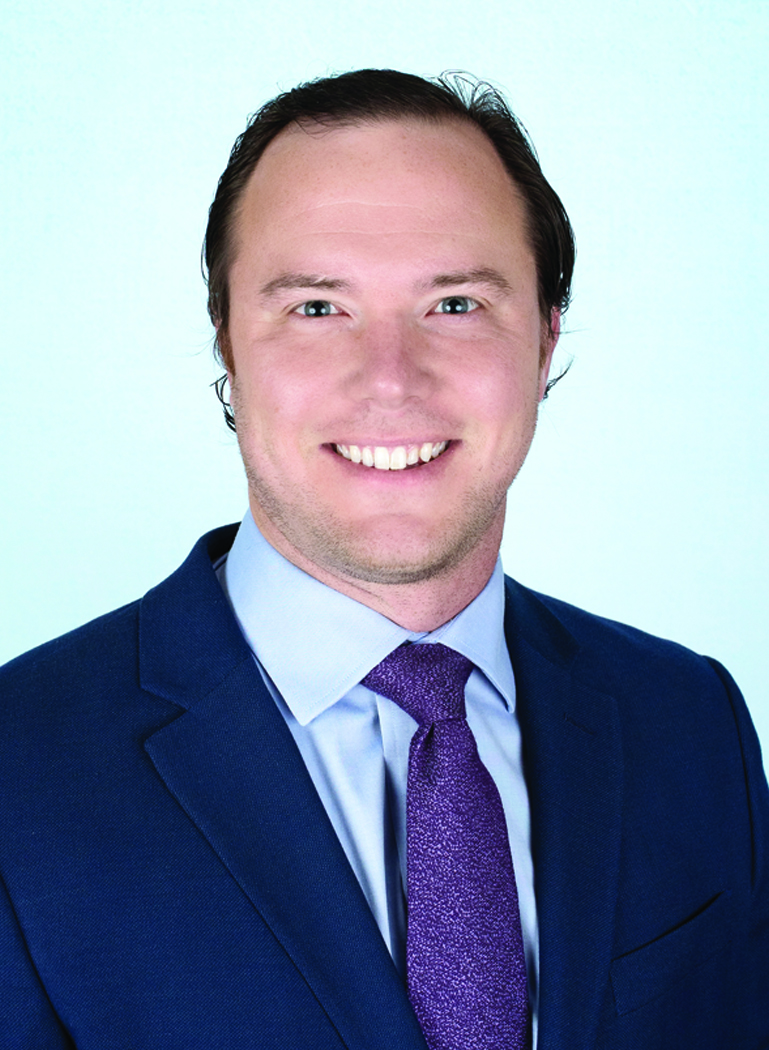 Brian Reid
Director of Finance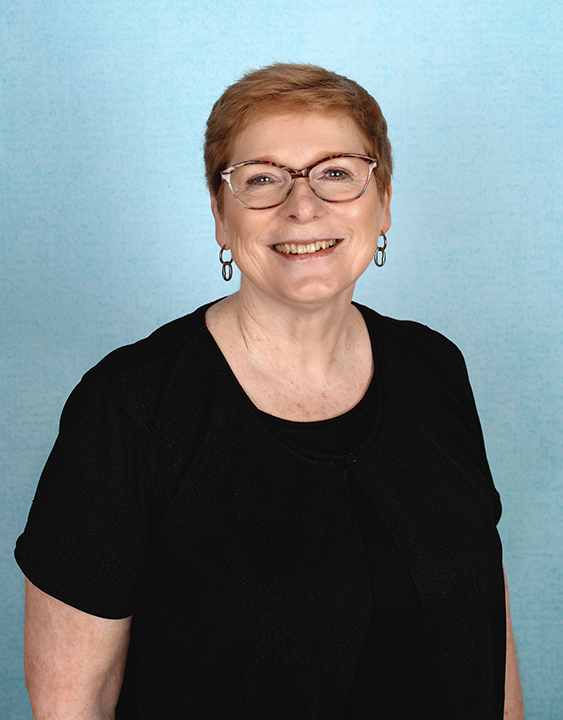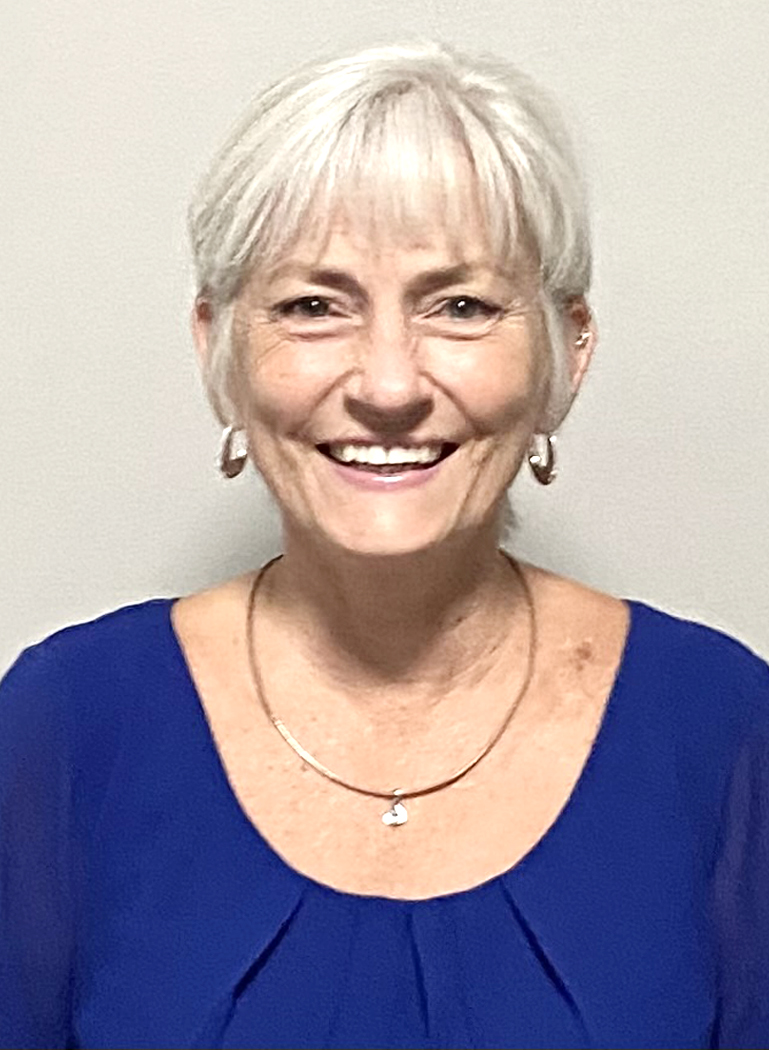 Linda Wilson
Receptionist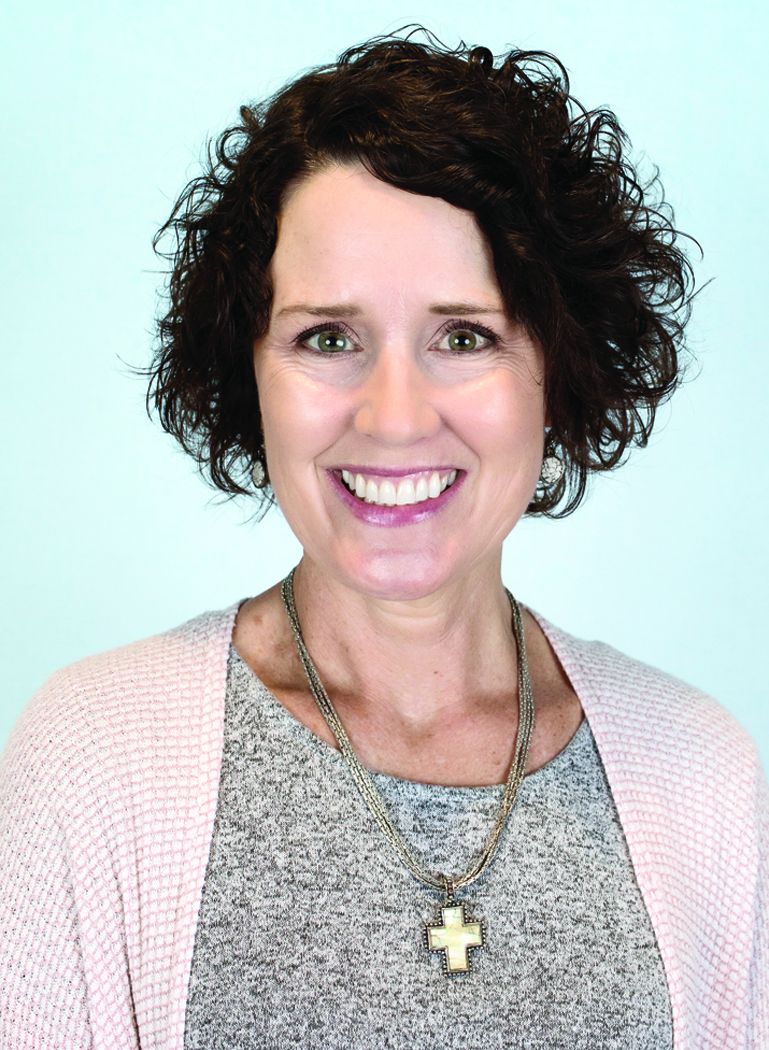 Katherine Zawtocki
Capital Camp. Manager
Grammar School Contact Form
Upper School Contact Form
Administration Contact Form
Philanthropy Department Contact Form
Finance Department Contact Form
Intervention Department Contact Form
GS Principal Contact Form
US Principal Contact Form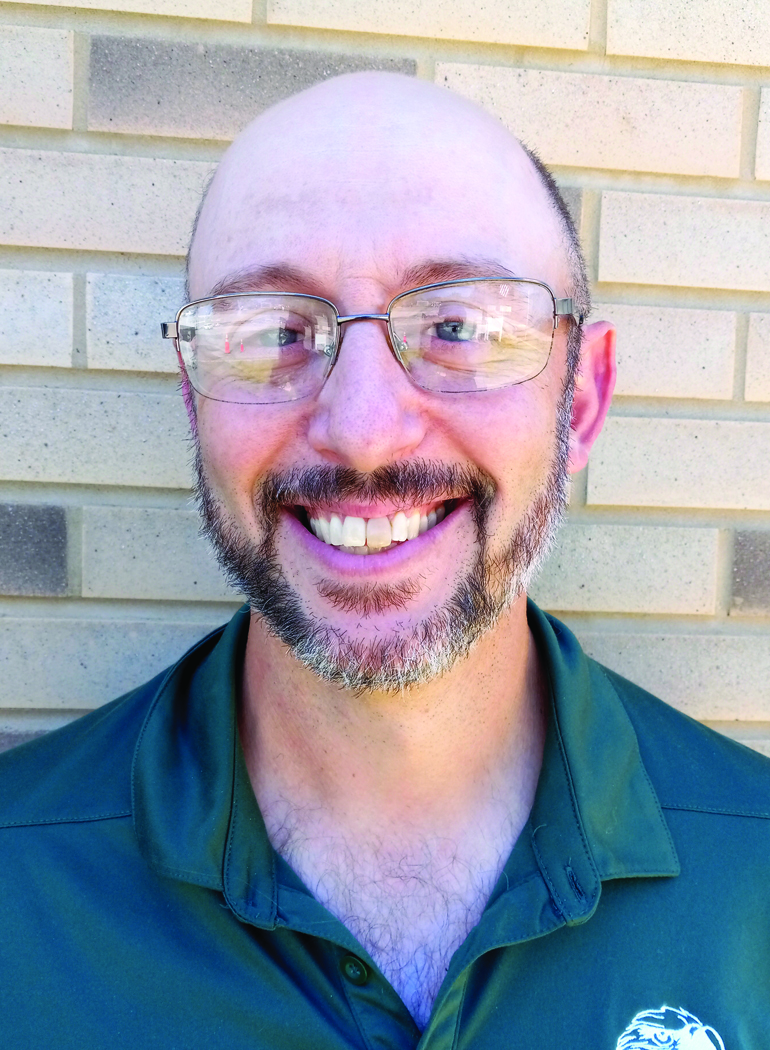 David Biederman
Athletic Director/Physical Education Teacher
Mr. Biederman is the part-time physical education teacher and Athletic Director, joining the WCA team in 2022.  He's been a WCA parent since 2015 and all six of his children are currently attending.  He and his wife enjoy family cookouts, board and card games, and walks to the park and beach.  His coaching experience began with flag football in 2013.  Since then he's coached tackle football, baseball, and basketball.  For six years, he coached boys basketball at the middle school and high school level between WCA and the HEARTS For Jesus Christ program.  He bases his teaching and coaching through his favorite scripture: "Whatever you do, work heartily, as for the Lord and not for men" Colossians 3:23 ESV.  He believes that a Christ centered focus in all aspects of life is one of life's biggest challenges but also grants peace and blessings like nothing else can.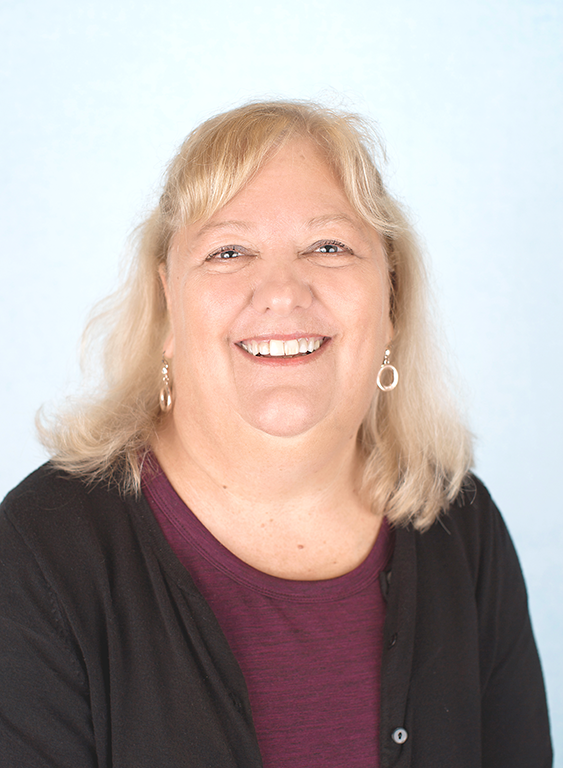 Cathy Burns
6th Grade Teacher
Grammar School Special Event Commitee
B.S. Secondary Education, Hyles-Anderson College
Ms. Burns is the 6th grade teacher. Prior to joining the WCA staff in 2002, she taught in our grade 5, helped out with student performance opportunities, and grammar school annual events for many years. Previously she taught for the Cleveland Municipal School System. Ms. Burns is also a licensed interpreter for the deaf and contributes to WCA's technology department, ASL Club, and various day to day responsibilities.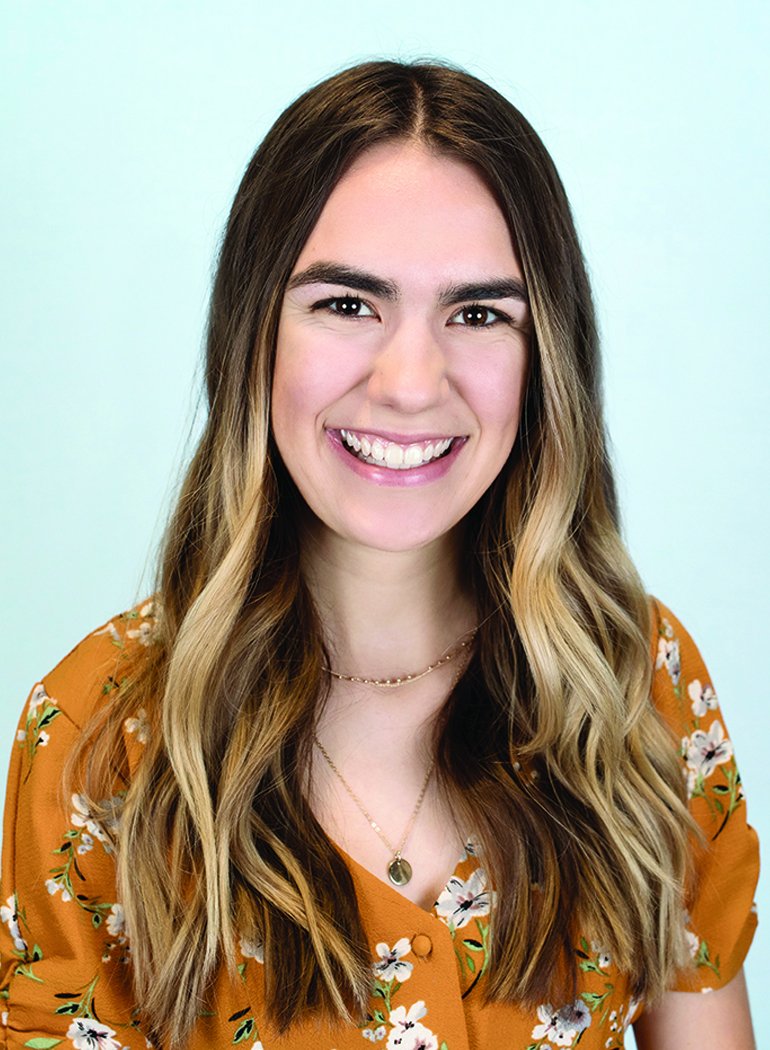 Lilly Camps
K-1 Assistant
Miss Camps graduated from HEARTS for Jesus Christ in 2021, she is now working towards her Associates of Arts degree at Lorain County Community College and later plans to transfer to a four-year school to earn her bachelor's degree in Early Childhood Education. During her senior year Miss Camps worked as a student intern at Westside Christian Academy shadowing and assisting in several different classrooms throughout the year. In her spare time Miss Camps enjoys hiking, spending time with friends and family, and traveling whenever given the opportunity. One of Miss Camps favorite Bible verses is Psalm 55:22.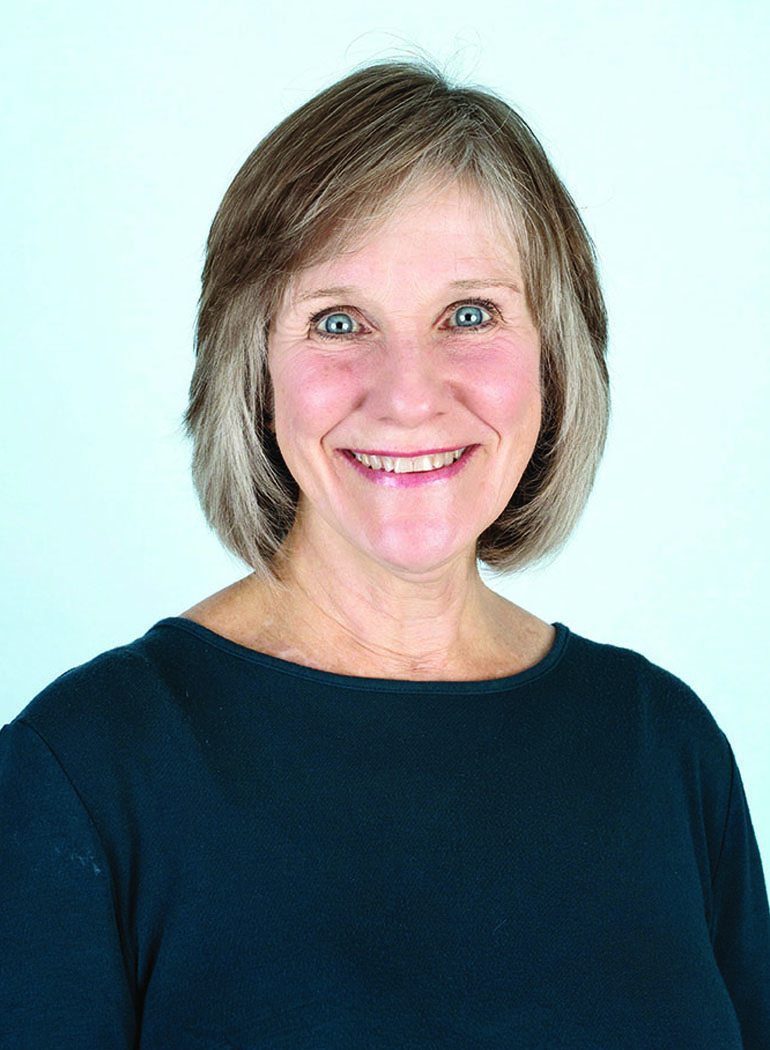 Jennifer Carrick
GS American Sign Language Teacher
Mrs. Carrick studied Deaf Education at University of Tennessee and holds a Deaf Interpretive Services Associate of Applied Science degree.  She worked as an Intervention Tutor at a Christian elementary school for 10 years until God called her into full-time Deaf ministry.  She currently has 16 years experience working as a professional sign language interpreter in educational, medical, and ministry settings and is passionate about reaching the Deaf community for Christ through friendship evangelism!  When she isn't working, she loves connecting with friends, serving as a mentor, backpacking in the mountains with her husband, a pastor at Grace CMA Church, and traveling to visit her 4 grown children and 3 young grandchildren!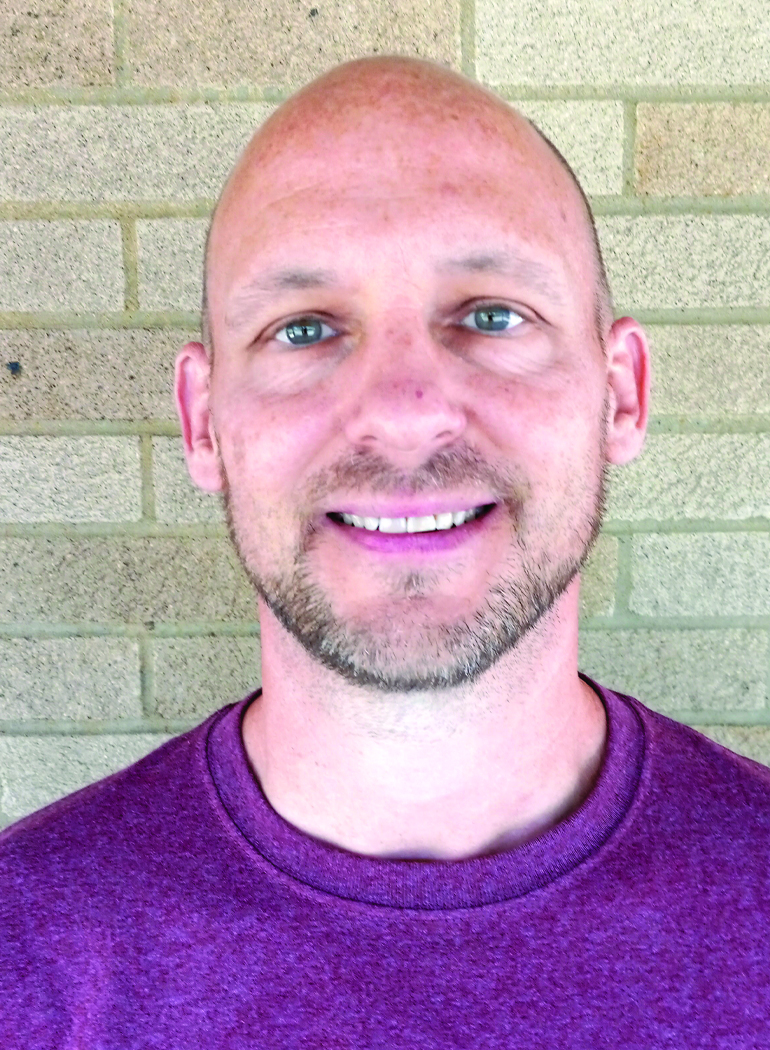 A.J. Chapin
Maintenance Custodian
Math Teacher
B.A. Chemical Engineering, Cleveland State University; Current M.A.Ed. student at Baldwin Wallace University
In addition to his position at WCA that started in 2022, A.J. works as a sales professional for a Lakewood manufacturing company.  He also owns and maintains a few rental properties in Berea; A.J. aspires to one day transition to a full-time landlord.  A.J. was so impressed by the positive impact that Westside Christian Academy has had on his daughter (who is an Upper School student), that he felt the Lord's calling to apply for the school's part-time maintenance technician opening.  A.J. enjoys sports, traveling, Yelping, and volunteering for community and ministry-based organizations.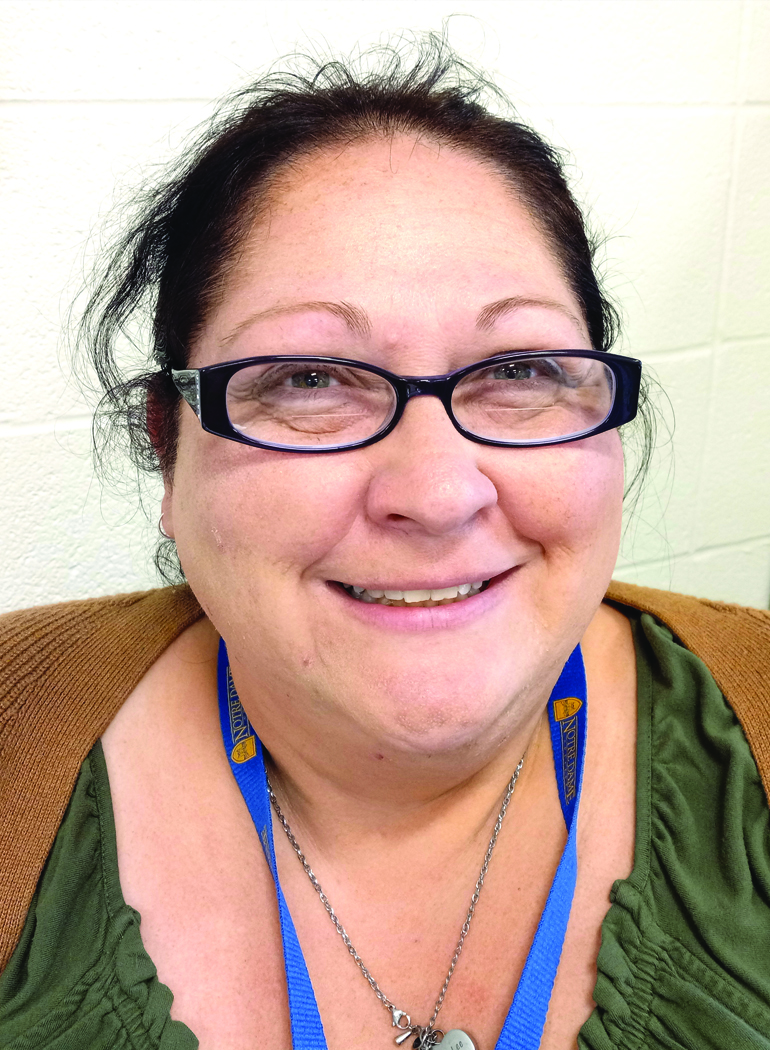 Traci Cogar
Student Teacher (Intervention Specialist)
AA Liberal Arts from Cuyahoga Community College 2020
Traci has been married for the past 23 years and has six children. She home educated her children for a total of 15 years. She has taught Sunday School, Vacation Bible School, and Ohio Girls Ministry Programs in her past biblical teaching as well as, Creative Writing and Illustration at Hearts for Jesus Christ. Over the past five years, Traci has worked in many roles through volunteer work, field experience, and finally last year joining the staff as a teacher's aide at Luther Memorial School in Cleveland, Ohio. Traci's heart is first and foremost to teach students to "seek first the kingdom of God and his righteousness, and all these things will be added to you." (Matthew 6:33). She also loves sharing the value of education and knowledge with students through Proverbs 1:7 "the fear of the Lord is the beginning of knowledge, but fools despise wisdom and instruction."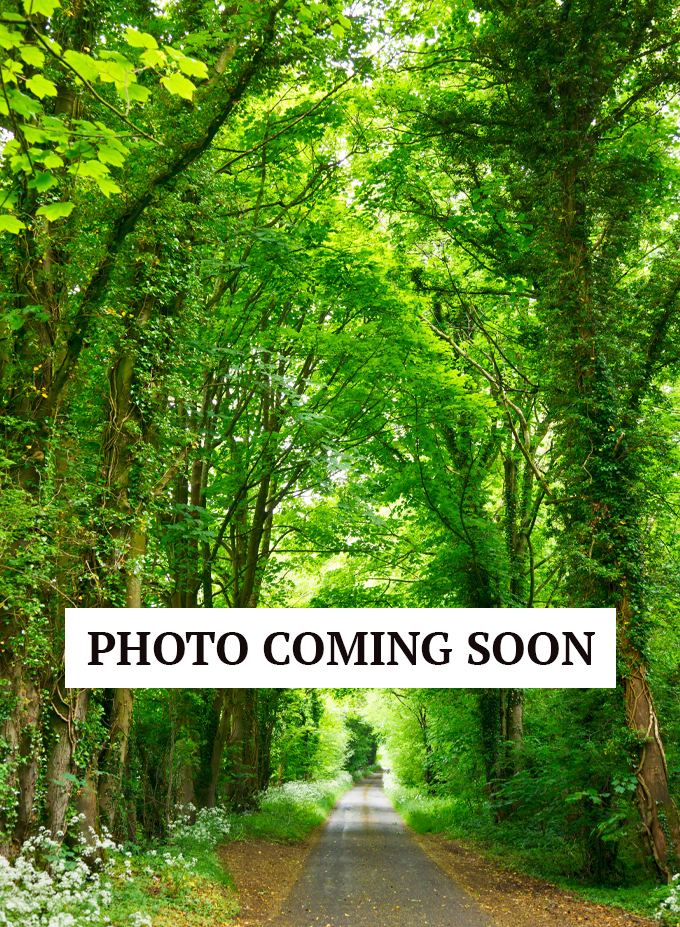 Heather Croft
Coordinator of Classical Parent University
Heather grew up with a mother and father who instilled in her from a very young age a deep love of learning. Her own education journey includes homeschool, classical Christian education, Christian education, and finally a public college education at the University of Georgia. Through these various experiences Heather has learned to value the deep well that is Classical Christian Education, not only for its influence on her own life but also for the influence it is having on her four children and Lord-willing on future generations. Heather enjoys hiking and being outdoors, reading, rich conversations with her husband and friends, and spending time with her family. Psalm 63:1-8 has been a recent treasured passage of scripture – His steadfast love is truly better than life.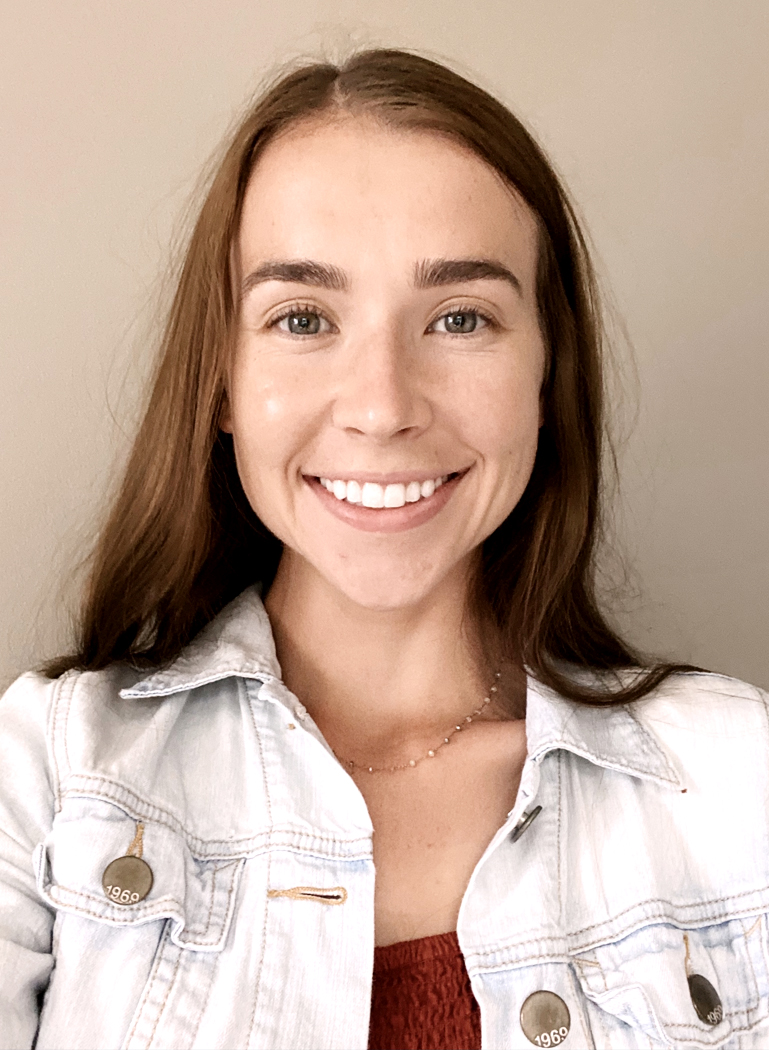 Lily Derricotte
Special Needs Aide
B.S. in Speech-Language Pathology/Audiology from University of North Texas
Mrs. Derricotte has a bachelor's degree in Audiology and Speech Language Pathology and a minor in Child Development. In addition, she is a Registered Behavior Technician. Mrs. Derricotte has 9 years of experience working with children and it is her passion to help kids grow academically, emotionally, and spiritually. She grew up in Fort Worth, Texas and moved to Ohio two years ago. She enjoys spending time outdoors with her family and reading. One of her favorite verses is Zechariah 2:5.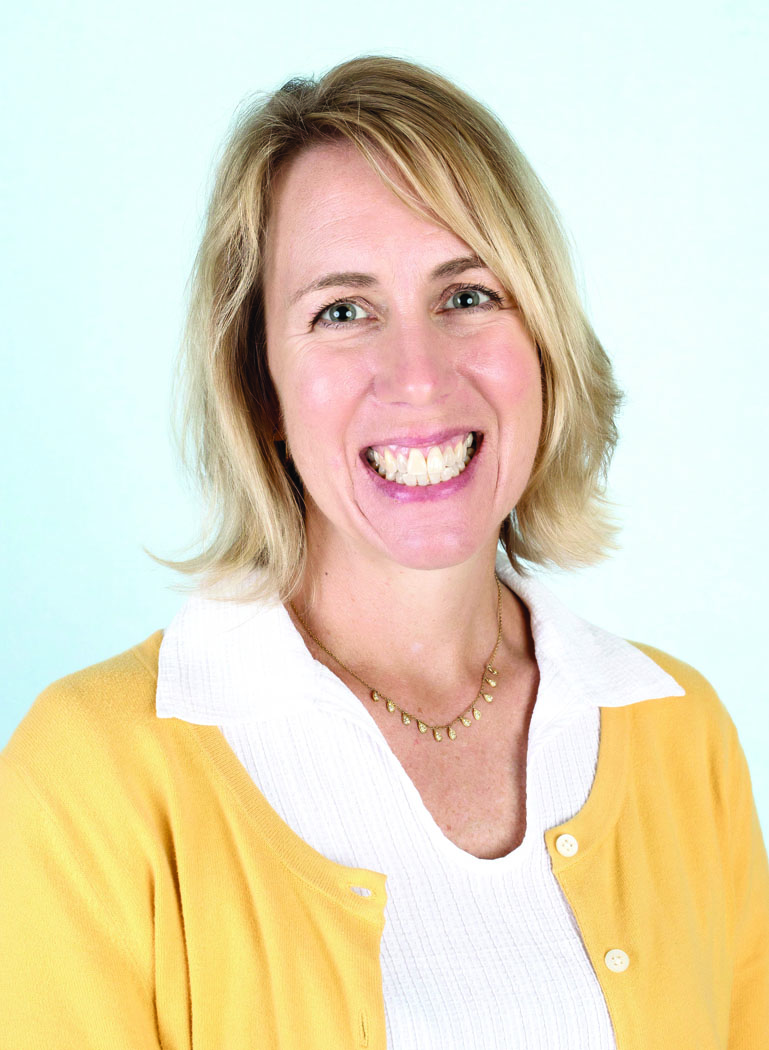 Pam Douglass
Admissions Director
Bachelor of Social Work and B.A. Spanish, Taylor University.  MSW, University of Michigan.
Pam has been a WCA parent since 2009.  After serving in various parent volunteer roles, she became the Admissions Director in 2016.  She loves meeting prospective families and sharing experiences from having her own children in a school that pursues Truth, Beauty and Goodness.  A favorite verse is Deuteronomy 6:4-7.
Andew Edgar
Physical Education Teacher/Athletic Director
B.A. in Physical Education K-12, Anderson University
Mr. Edgar teaches Physical Education and also serves as Athletic Director. He is thrilled to be joining the WCA family this year! Mr. Edgar has taught physical education and health for over 20 years including 17 years most recently at Lake Ridge Academy and has coached a number of sports at various levels. He is the current head women's golf coach at Baldwin Wallace University. He and his wife reside in Elyria along with their five children. Mr. Edgar enjoys spending time with his family, being outdoors and dabbling in calligraphy. A few personal favorite scripture passages are Isaiah 53 and Philippians 4:4-9.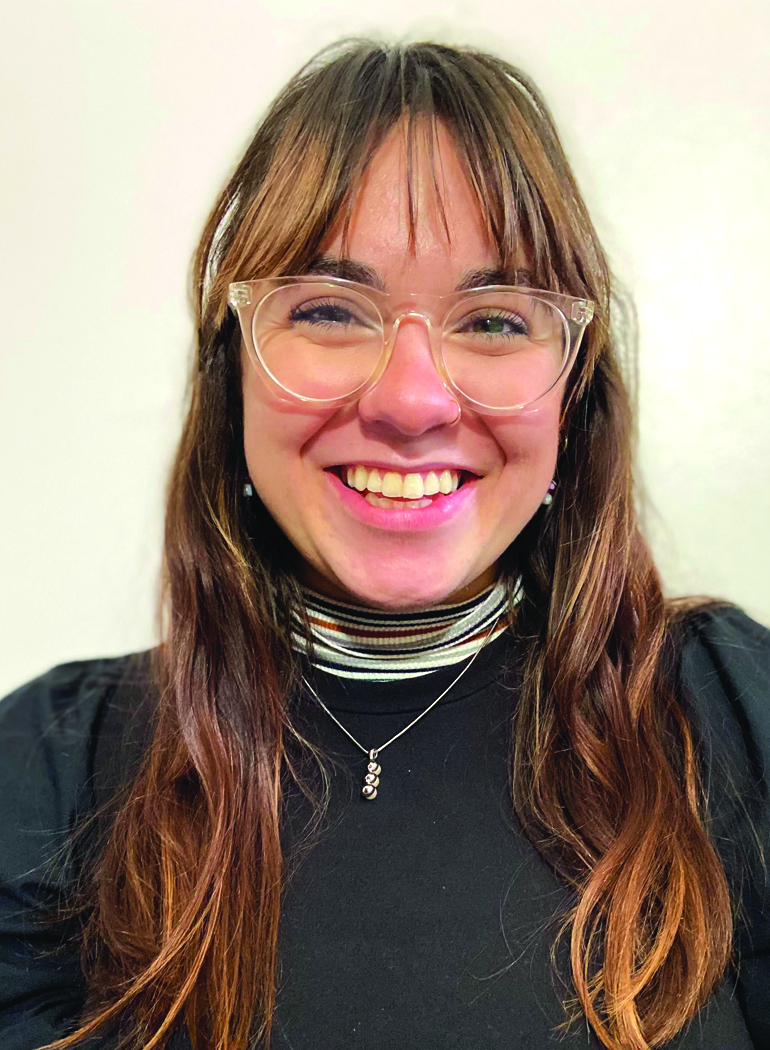 Rebekah Ellis
Kindergarten Aide
B.A. Christian Education and Youth Ministry, Cedarville University
Recently graduating from Cedarville University, Ms. Ellis hopes to further her ministry experience and continue developing her passion for people by working with the kindergarteners at WCA. She has been involved with Young Life over the past few years. Her dream is to eventually work at either a homeless nonprofit or a youth ministry to build relationships with people by caring for their needs and sharing the Gospel with them. Ms. Ellis is excited to be a part of the WCA team and impact children for Christ. One of her favorite Scripture passages is Titus 3:4-7.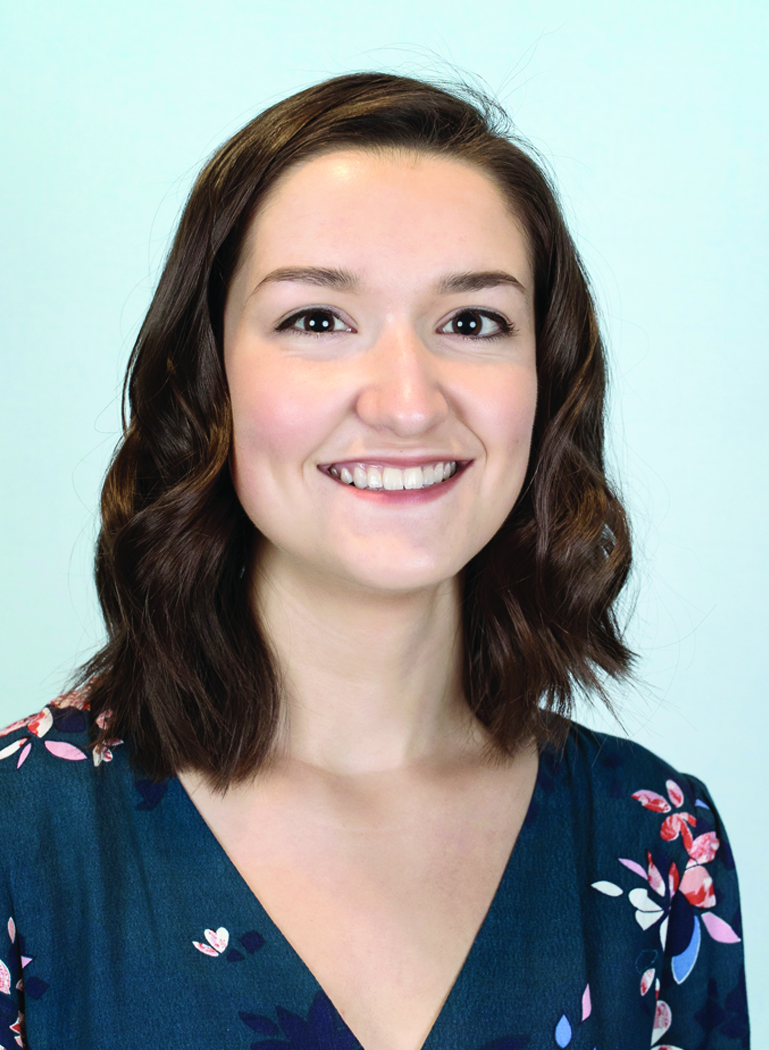 Emma Fischer
1st Grade Teacher
B.S. Elementary Education at Grace College
Miss Fischer joined the WCA team in 2019 and teaches first grade.  Miss Fischer grew up in Rocky River and graduated from Grace College.  While studying at Grace, she worked as an American Reads tutor for two years and then student taught her senior year.  She also volunteered in the children's ministry at Bay Presbyterian Church for several years.  In her spare time, Miss Fischer enjoys reading, painting and singing.  She is also always up for a hike with friends and family.  One of her favorite verses is Romans 8:38-39.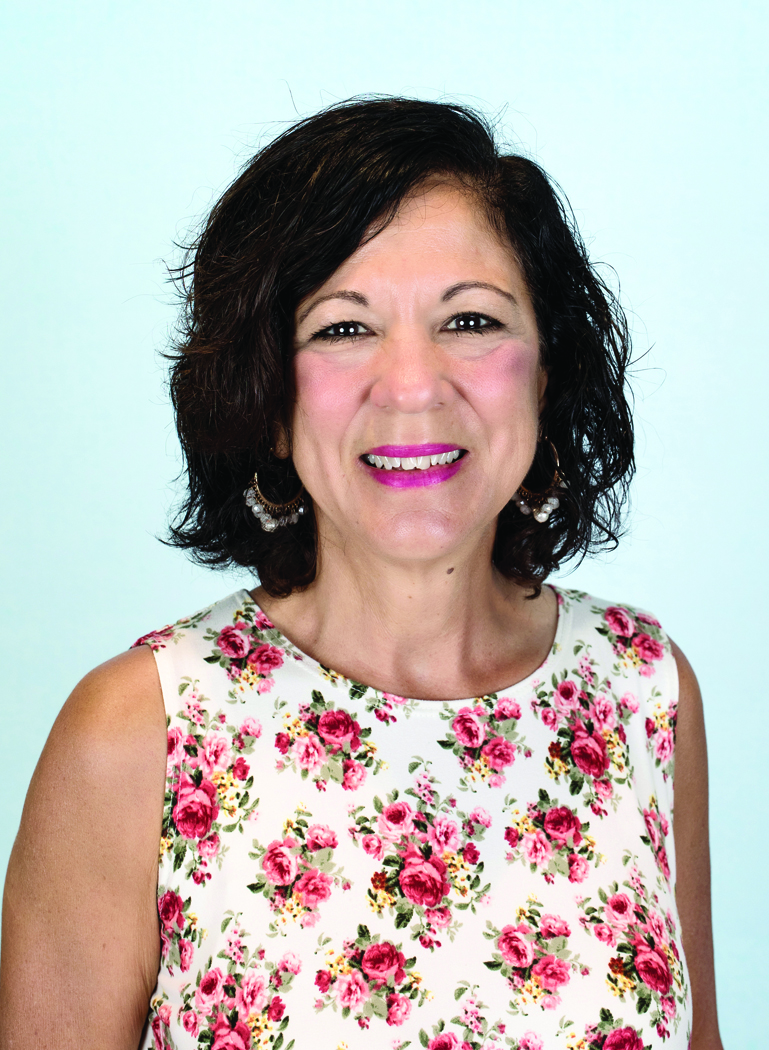 Kathy Foldesy
Director of Curriculum & Instruction US
Math Department Chair
Math Teacher
Humanities Teacher
B.S. Education, Cleveland State University
Mrs. Foldesy is the Director of Curriculum & Instruction for the Upper School and teaches in the Upper School Mathematics and Humanities departments. Before coming to WCA in 2000, she began her career in public schools teaching grades 4, 5, and 6, middle school mathematics, English as a Second Language and even pre-school. She also has extensive background leading youth ministry and is currently teaching marriage classes for her church.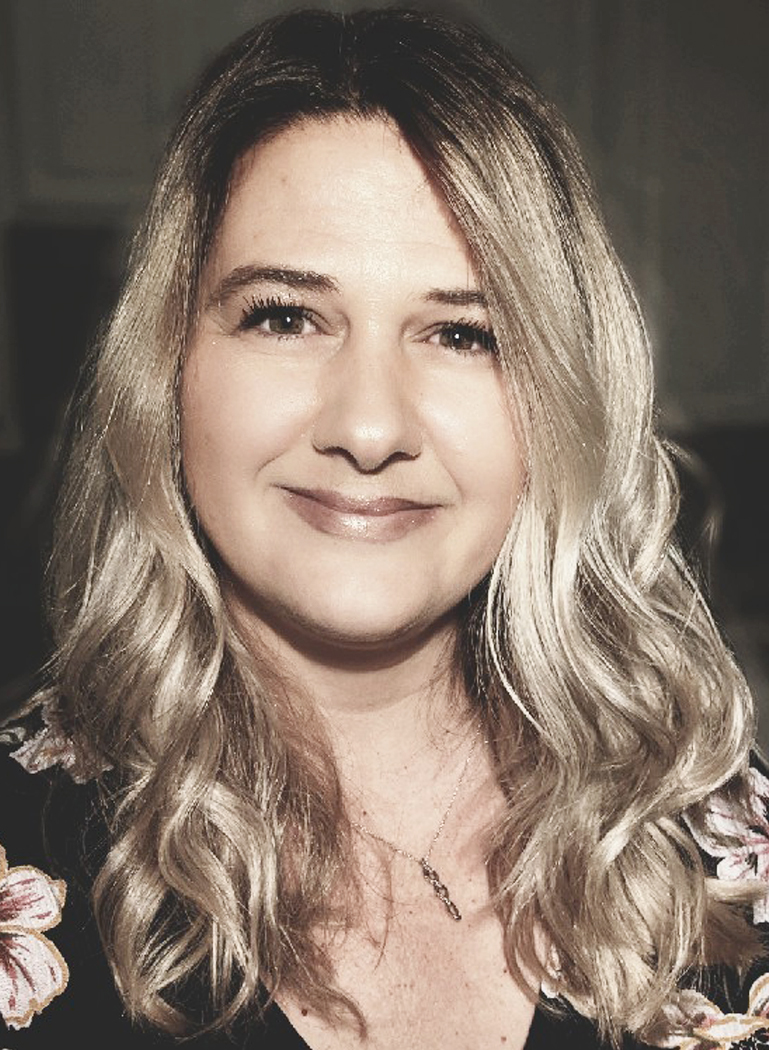 Mandy Forbis
Business Office Assistant
Prior to joining WCA, Mandy spent the majority of her professional career working in the insurance industry as an Aviation Insurance Specialist and Account Manager.  Once she married her husband, who was an active duty service member, she left her career to travel the country and support her family as a stay at home mom to their 3 children.  She has served in various leadership roles in the church including youth ministry, children's ministry and on the worship team. Mandy currently manages a BBQ food truck with her husband, which is where you can find her most weekends.  Some of Mandy's favorite things to do include traveling, going to any beach with beautiful water, and visiting family in Texas.  A couple of her favorite scriptures are Proverbs 3:5-6 and James 1:5.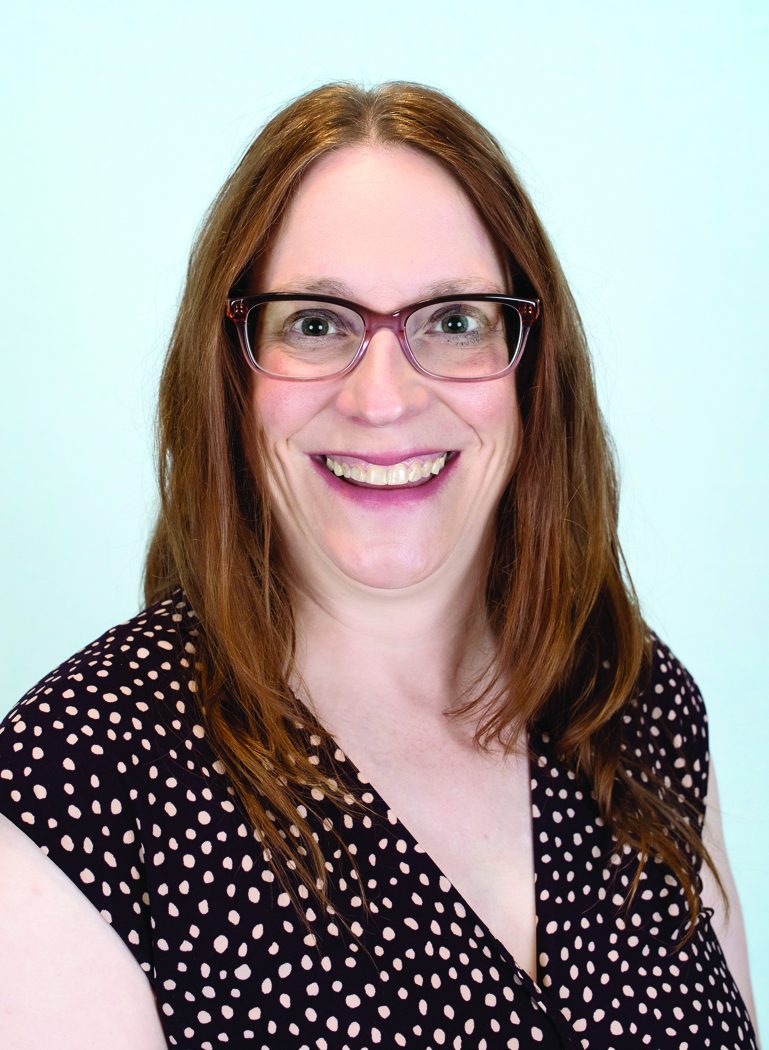 Jill Gaitaniella
5th Grade Teacher
B.S. Elementary Education, Youngstown State; M.Education, Cleveland State University, Level 2 Classical Certification
Mrs. Gaitaniella teaches Grade 5 homeroom and all core subjects. She has experience teaching at two other Christian Schools as well as serving as director of two pre-schools. She is also actively involved in the childrens ministry at her church. Favorite verses for her include Isaiah 26:3 and Nehemiah 6:3.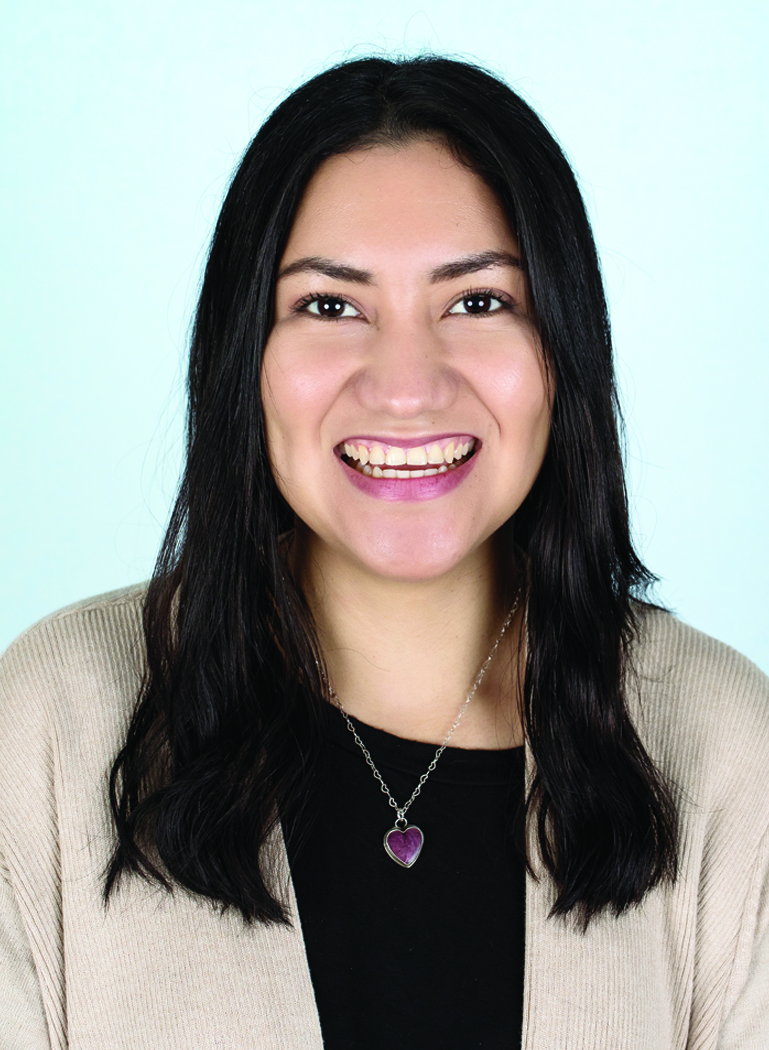 Abigail Guevara Ponce
Upper School Spanish Teacher
B.S. Interpretation and translation English to Spanish, Universidad Evangelica de El Salvador
¡Hola! My students might know me as "Señorita Abi".   As a native Spanish speaker, sharing my love for my language and culture has become my passion. I was born and raised in La Libertad, El Salvador. I attended college at the Universidad Evangelica de El Salvador, in San Salvador, El Salvador, and earned my Interpretation and translation English to Spanish degree. I love teaching Spanish and I try to bring as much of my culture into the classroom as possible. I believe that a good education shapes not only minds but hearts as well. And that by learning a different language and traditions, at a young age, can make students more culturally appreciative and incorporate that respect into their daily and future lives.
Learning a new language can be intimidating, but I believe that my enthusiastic, cultural approach to teaching Spanish enables students to acquire language skills in a manner that keeps them interested and motivated.
I feel very privileged to be joining this amazing team of teachers and to facilitate growth and learning for the students.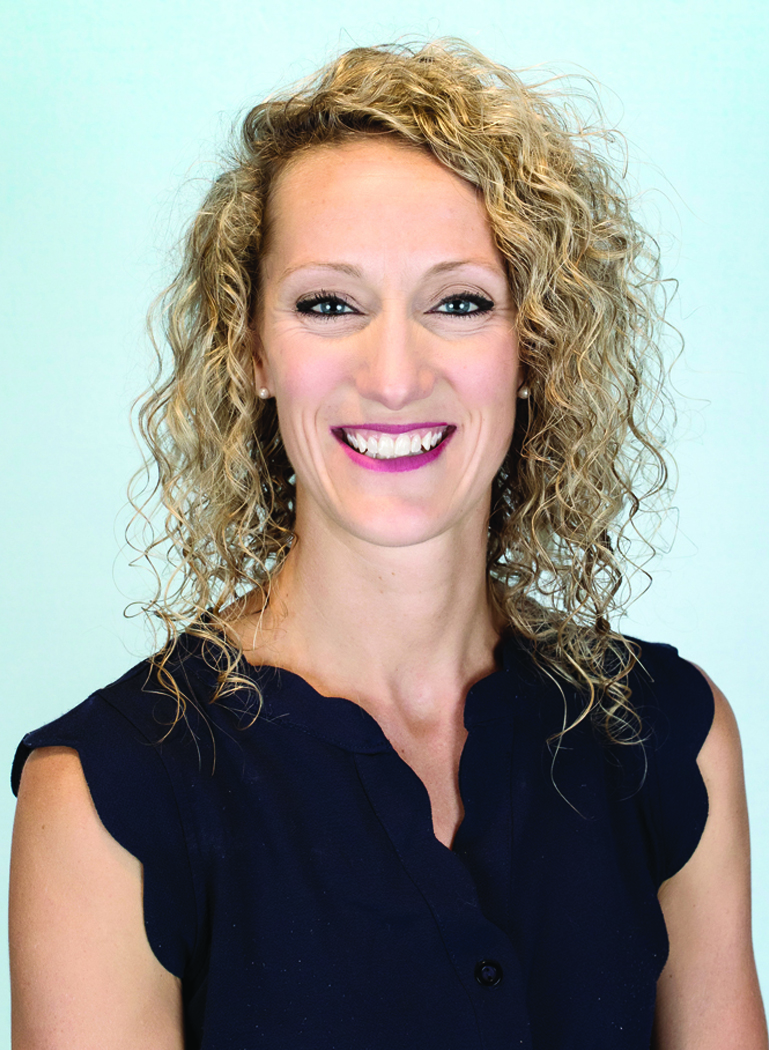 Lisa Halleland
Music Department Chair
Music Teacher Grades 6-12

B.A. Music Education, Nyack College
Mrs. Halleland has been at WCA since 2016 and has 10 years of teaching experience with K-12 music students. Prior to WCA and before having her 3 children, she taught in private schools teaching choir, band, and general music classes as well as teaching private music lessons and coaching High School and Club volleyball. When she's not teaching music at WCA, Mrs. Halleland loves connecting with her family and friends, writing music, playing volleyball, being outside, reading, and leading worship and small groups alongside her husband.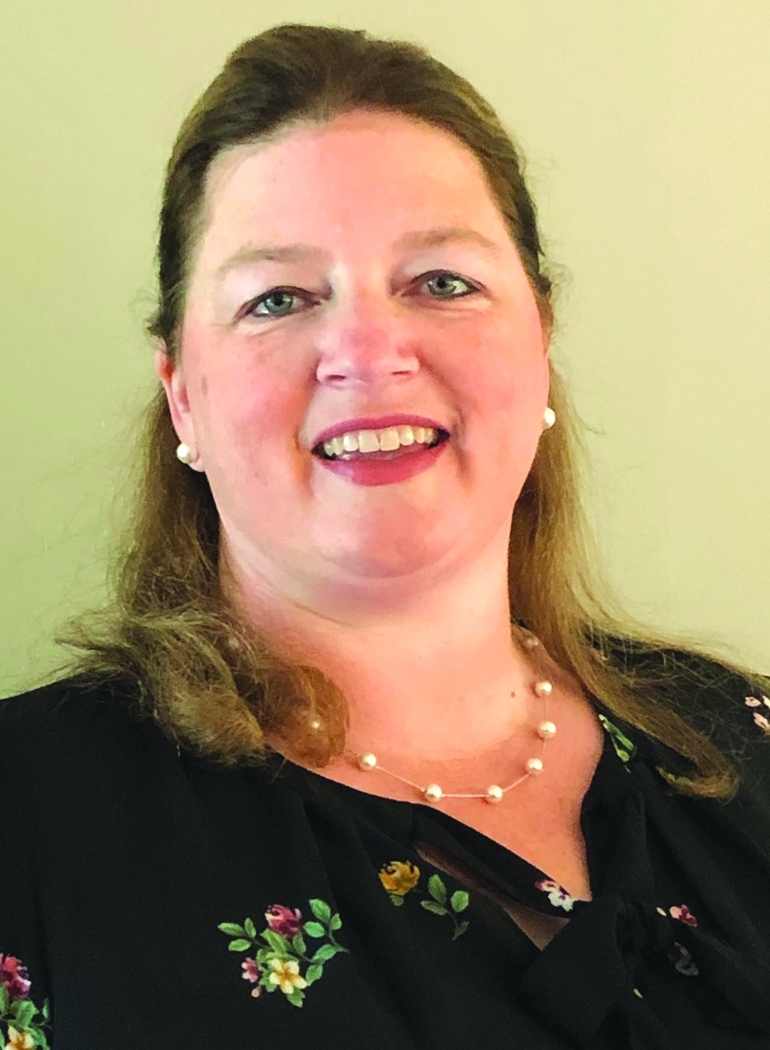 Amy Herr
School Counselor
B. A. Psychology, Miami University
M.S.S.A, Case Western Reserve University
Mrs. Herr has been providing individual and family counseling for kids and teens for most of her career. She is currently contracted through Daily Behavioral Health to provide in school counseling for WCA students. Mrs. Herr enjoys engaging with the kids during counseling and learning from each student. She looks to the Bible for truth and wisdom with a favorite verse being James 1:5.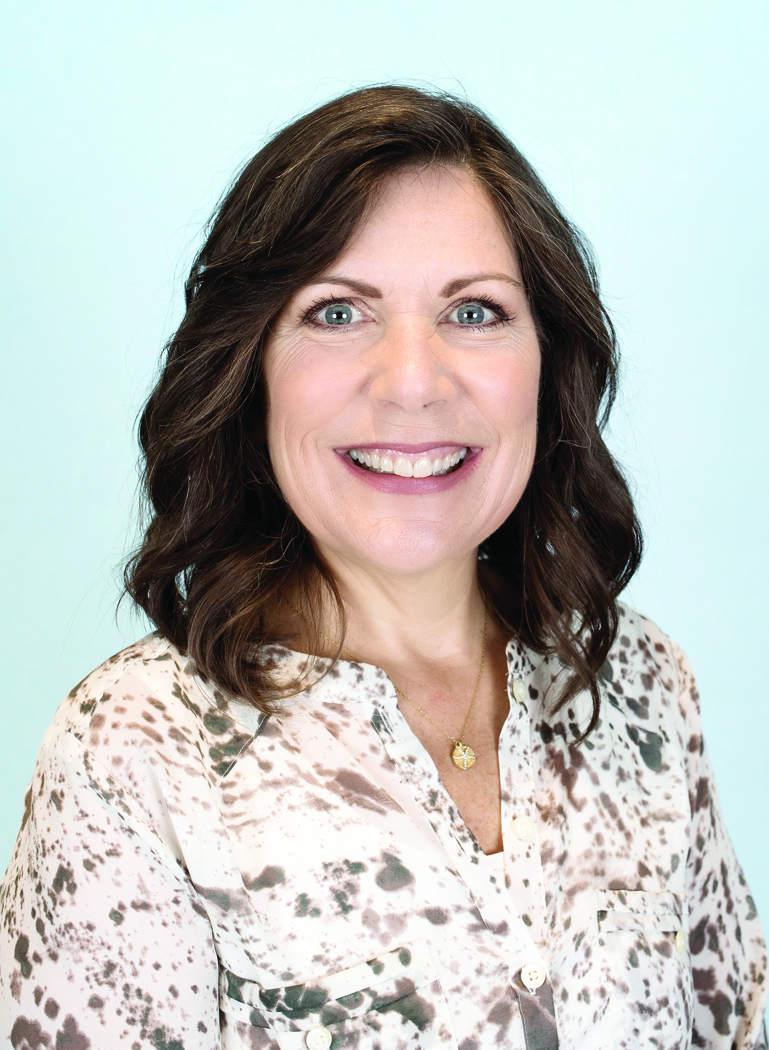 Darlene Hess
Art Teacher Grades K-2
Darlene Hess studied Graphic Design at Kent State University and went on to work as an Advertising Art Director. Later, she taught Art in homeschool co-ops, afterschool programs, and Christian schools including a classical Christian school where her daughter and son attended. After moving to Ohio with her husband Dave and their two children, she served at Christ Community Chapel for 10 years in the high school ministry. While there, she had the opportunity to use her love of Jesus and of Art to help build a Visual Arts Ministry. Two years ago, she moved to the Westside and discovered WCA, which brought her back to teaching in a classical Christian environment. When Darlene is not teaching at WCA, she can be found painting or teaching classes downtown in her art studio in the ArtCraft Building, playing golf, hiking, or spending time with family and friends.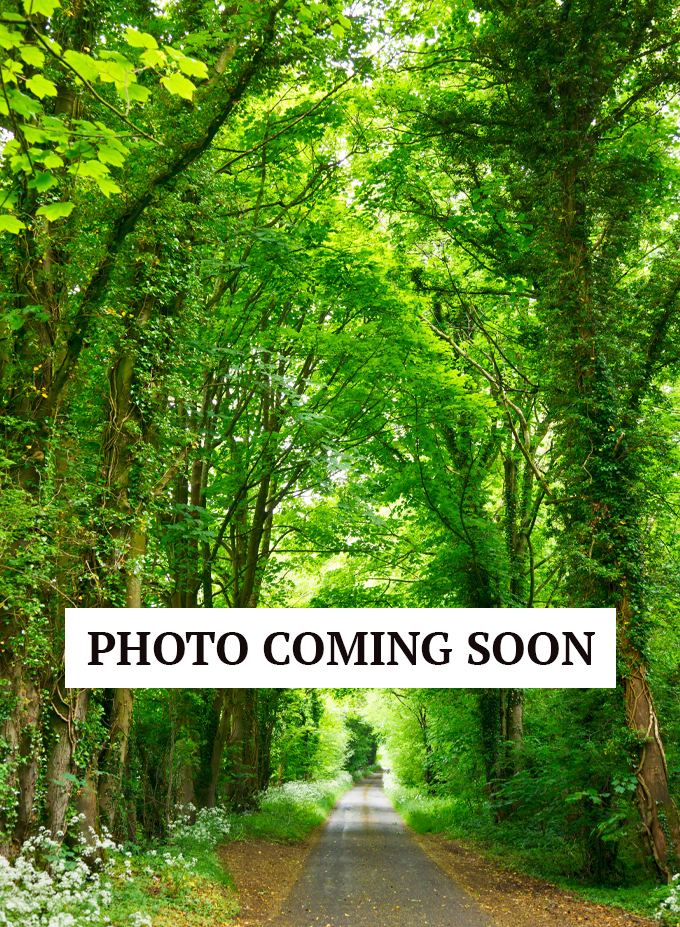 Kate Hill
Extended Day Supervisor
Jason Hindall
Technology Coordinator
Math and Science Teacher
B.S. Physics, Cleveland State University
Mr. Hindall teaches Physics, Chemistry, Pre-Calculus, Geometry, Earth Science, Freshmen Logic, and Advanced Chemistry.  Before coming to WCA in 2009, he was in research and development with silicone and carbon based material.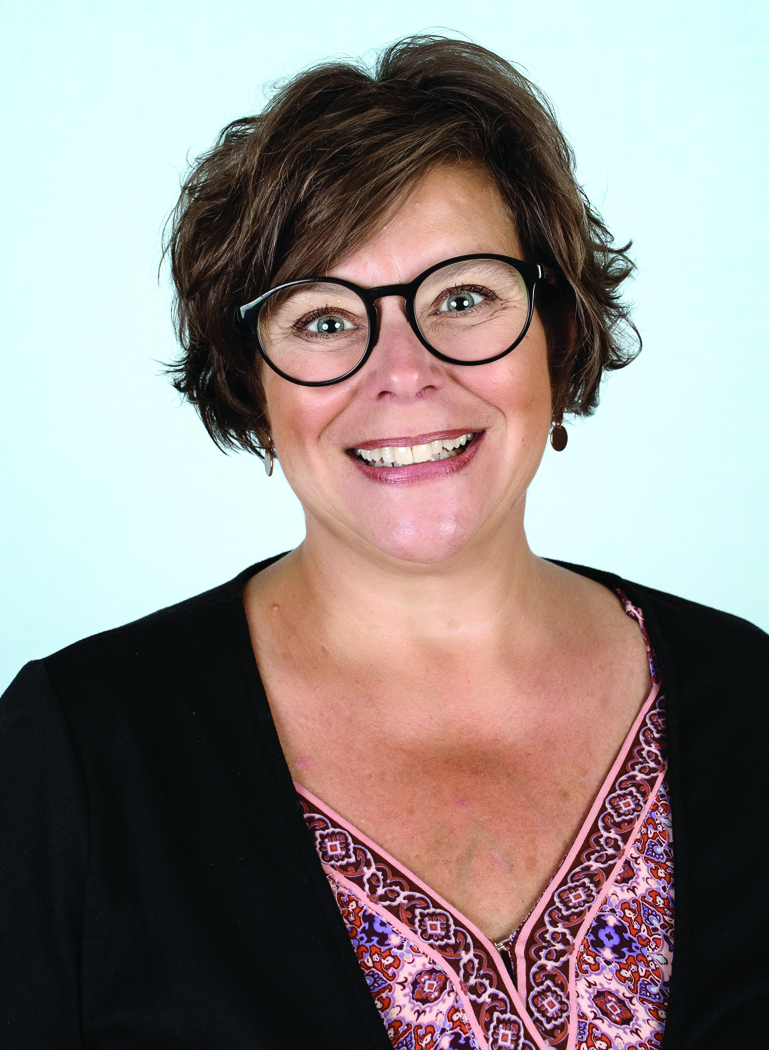 Karen Hussey
K-1 Assistant
Karen was born and raised in Oregon, Ohio and moved to Cleveland in 1993. She has spent most of her career in the financial industry.  Over the past 20 years she has worked mostly in bank protection security, internal/external fraud and money laundering. She enjoys working in various ministry outreaches in her church such as Awana, children's church, and Christian development. She is currently pursuing her biblical counseling certification through the Biblical Counseling Institute. Karen is married and has one teenage son who attends WCA. In her free time, she enjoys working out, reading, and cooking.  Her life verse is Galatians 2:20
Esther Ivery
US Humanities Teacher
B.A. in Secondary Education and English with a minor in ESL.
Miss Kershaw teaches "Humanities" to grades 7-12 including Bible, History, and Literature/Philosophy. Before moving to Lakewood, OH in 2021, Miss Kershaw taught World, American, and British literature among other electives at Agape Christian Academy in Burton, OH. While she is not teaching, Miss Kershaw enjoys spending her time reading historical dramas, writing scripts, and playing music. She hopes to travel across Europe someday and further expand her knowledge and experience in Western traditions. Her favorite Bible story is the account of Mephibosheth because David's promise to Johnathan's son reflects the grace God gives us.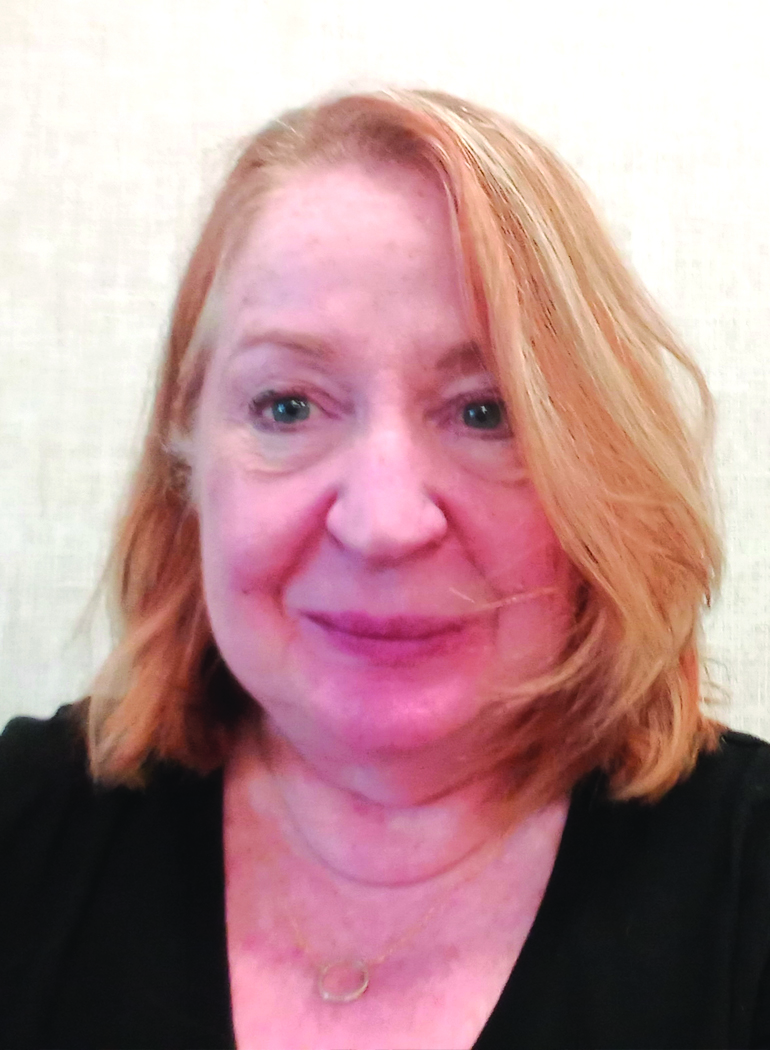 Sharon Johnson
Intervention Specialist
Teaching is Mrs. Johnson's second career, she was an Accountant for 20 years in New York City. For the last several years Sharon worked as an Accountant in a private school where she saw, first hand, the joy and sense of purpose of the teachers she worked with, and was inspired by their dedication. When a family member was diagnosed with autism, Mrs. Johnson watched as his teacher met him where he was, celebrated his accomplishments, saw his potential and most importantly, helped him see his potential – what a gift – and what a wonderful way to spend your life. Mrs. Johnson was so impressed that she went back to school and received herSpecial Education degree and started to spend her days with joy and purpose.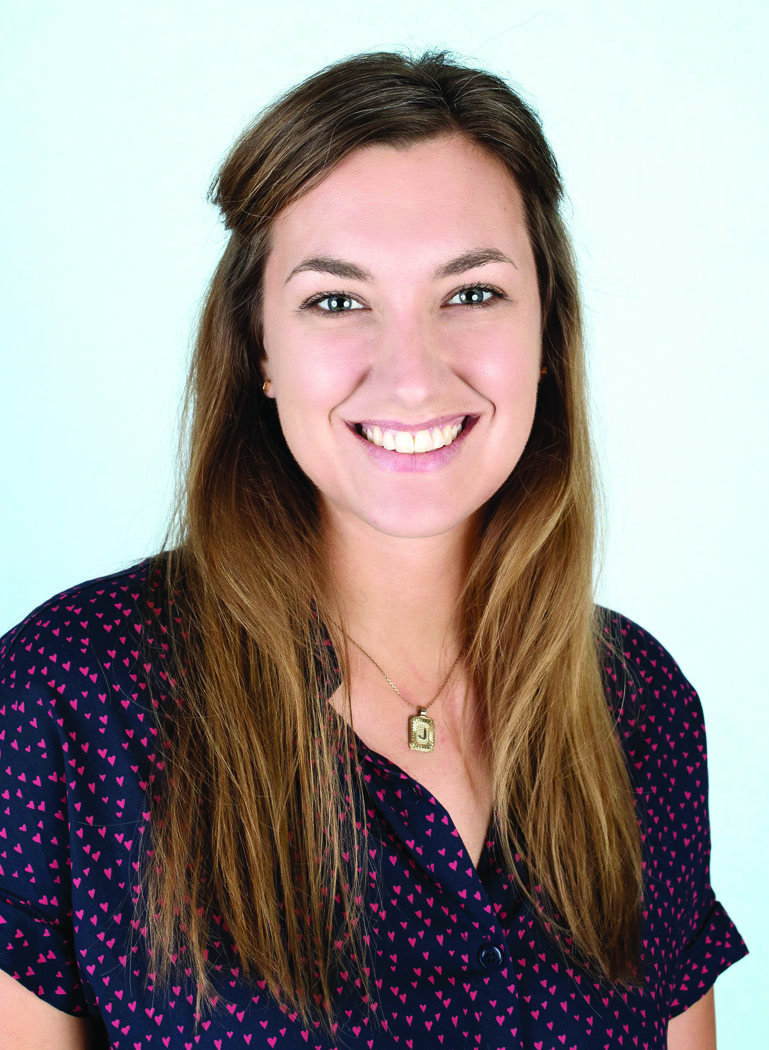 Jackie Kohl
College & Career Counselor
B.A. Systematic Theology, Moody Bible Institute
Mrs. Kohl and her family have been part of the WCA community since the fall of 2020 . Before moving to Cleveland, Mrs. Kohl taught secondary Bible and Church History at Trinity Oaks Christian Academy in Cary, IL for two years. Last year she taught library in the grammar school before joining the upper school facutly this fall.  At home you can find her reading, writing, watching Seinfeld, and laughing with her husband and four kids.
For God who said, "Let light shine out of darkness," has shone in our hearts to give the light of the knowledge of God's glory in the face of Jesus Christ.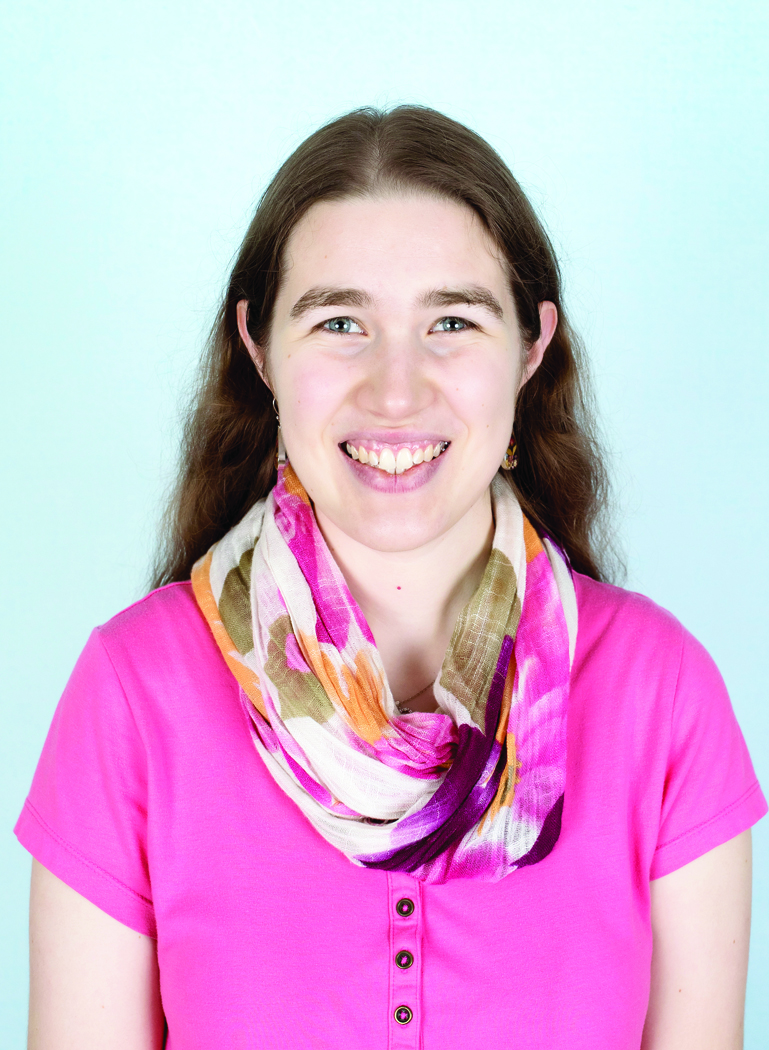 Rachel Kurak
Philanthropy Assistant
B.A. in Communication Studies, Grove City College
Ms. Kurak joined WCA in 2021. After taking both education and communication classes in college, she has been led to serve people through a combination of non-profit internships and education-related jobs. At home, Ms. Kurak can be found making music, drinking tea, playing games with her family, and talking with friends. Some of her favorite Bible passages include 1 John 2:1-2, Colossians 1:13-14, and Romans 5:8.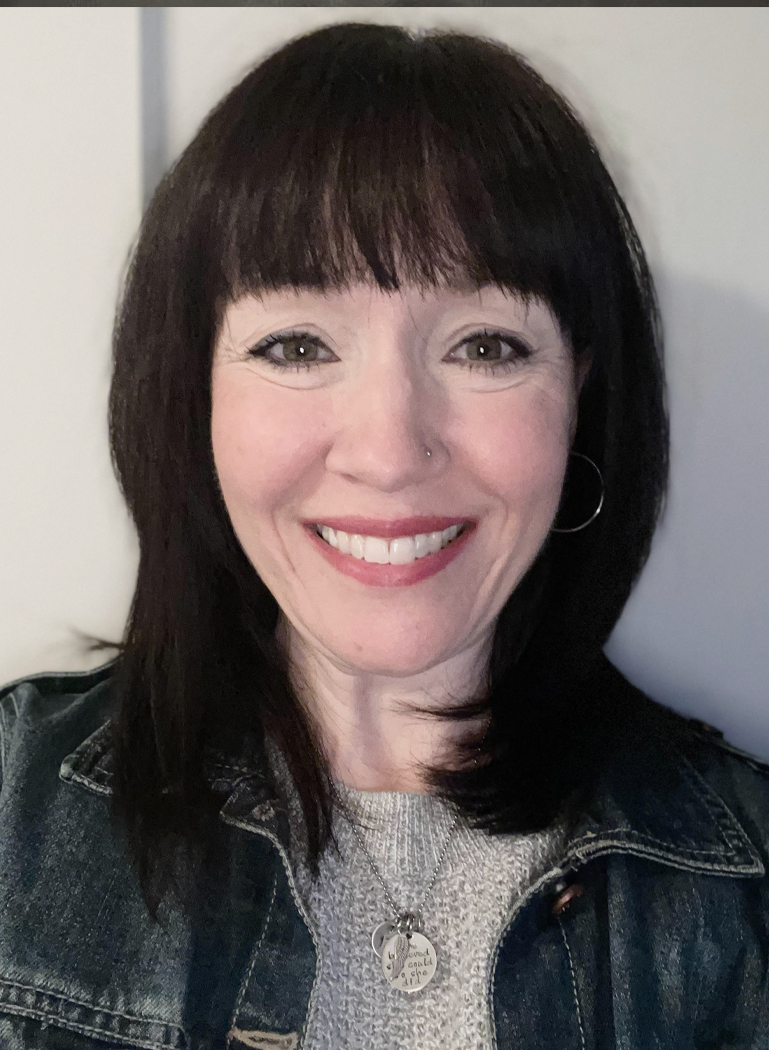 Lisa Lang
4th Grade Teacher
B.A. Psychology with a minor in Bible from Lee University in Cleveland, TN
Mrs. Lang has been teaching fourth grade for nine years. She has many years experience in education and is deeply passionate about children and educating them from a Christian perspective. Mrs. Lang has served the Lord for the majority of her life and has been involved in women's ministry as well as children's ministry for a number of years. When she is not teaching, Mrs. Lang enjoys spending time with her family, reading, and running. Her favorite scripture verses are, Philippians 4:13, Psalm 19:14, and Proverbs 3:5-6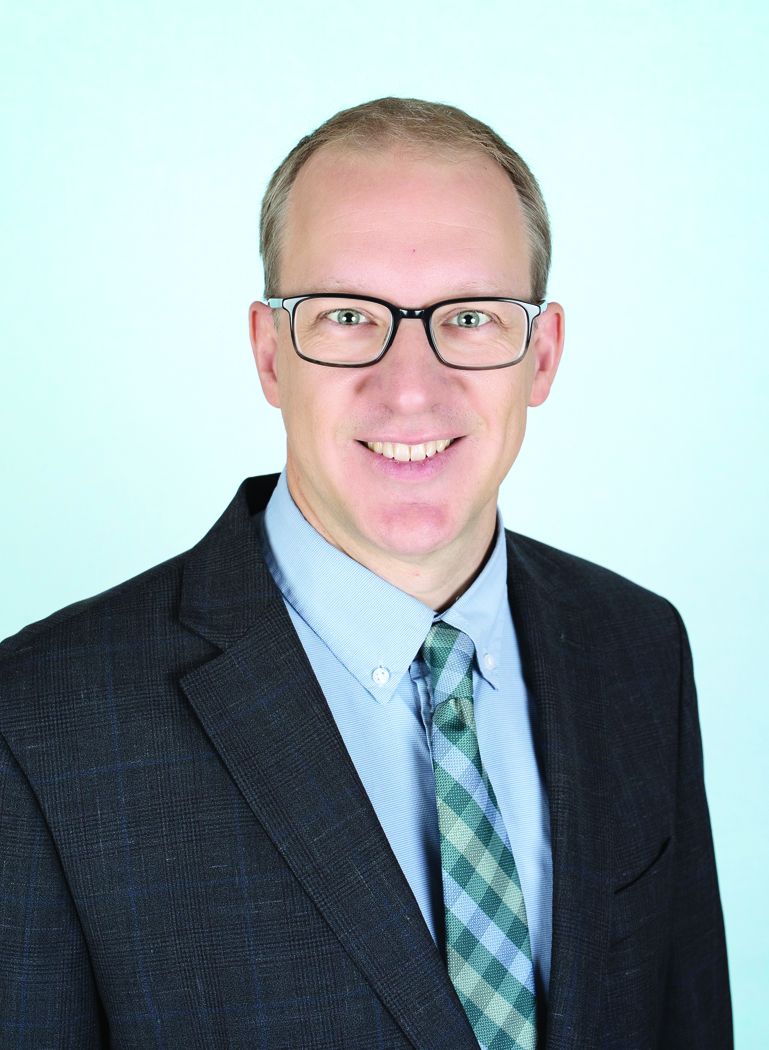 Marc Maddox
Director of Operations
B.S. Electrical Engineering, The Ohio State University
Certification in Christian Ministry and Leadership, Vineyard Leadership Institute
Mr. Maddox worked for 10 years in electrical and civil engineering, and in full time ministry for 18 years, serving as a director of a marriage and family ministry, and most recently, as an Associate Pastor, including management of church facilities. He is passionate about teaching God's Word, discipleship, and leadership development. He has two sons who attend WCA and his wife is the Grammar School Latin teacher. Among his favorite Bible passages are Deuteronomy 31:8 and Ephesians 1:3-14.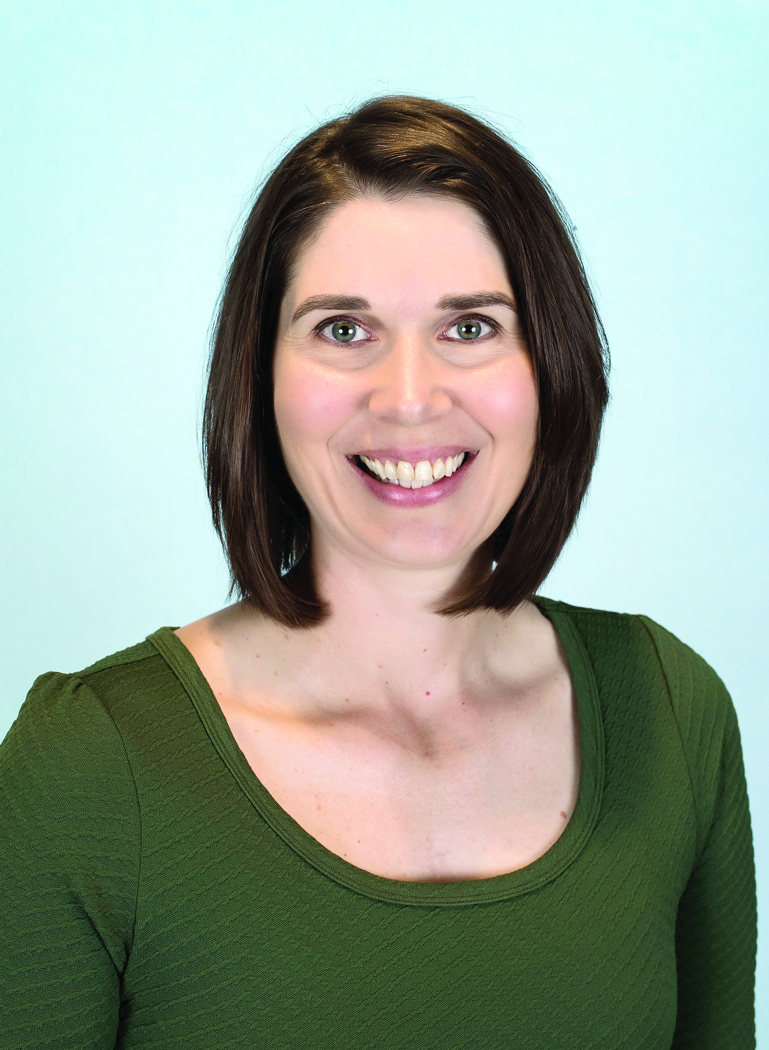 Candace Maddox
Latin Teacher Grades 2-6
Typing Grade 6
B.S. Chemistry, Southwest Baptist University; TESOL Certification, Trinity College London
Mrs. Maddox teaches second through sixth grade Latin and GS typing at WCA. Right after college, she spent four years in the beautiful country of Bosnia and Herzegovina where she taught English as a Second Language and enjoyed learning the Bosnian language. She then spent ten years coaching and training with an international missions organization. Prior to coming to WCA, she taught ESOL for two years at Polaris Career Center. She has served in various leadership roles in women and children's ministry in her church over the years. She is married and has two children who attend WCA.  She enjoys reading, hiking, traveling, and spending time with family and friends."Trust in the Lord with all your heart, and do not lean on your own understanding. In all your ways acknowledge him, and he will make straight your paths." Proverbs 3:5-6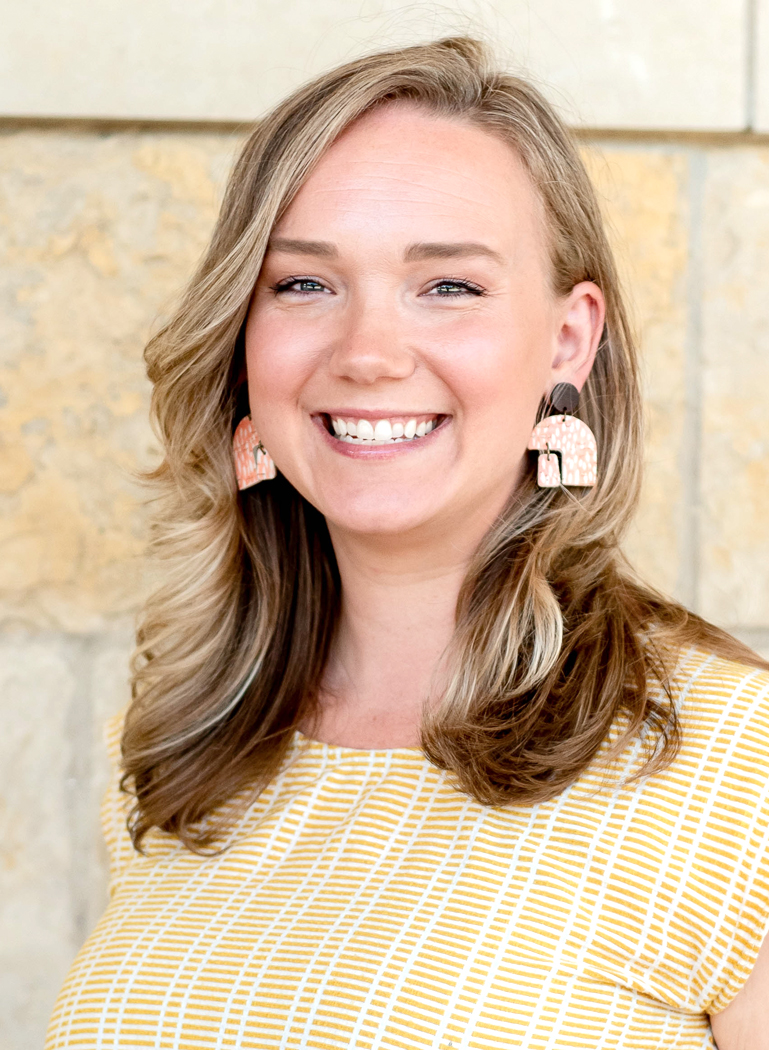 Brandi Mattingly
4th Grade Teacher
B.A. in English and a minor in Education from The College of Wooster
M.Ed in Curriculum and Instruction & Gifted Intervention Specialist from Cleveland State University
Mrs. Mattingly previously taught 13 years in public school as a Gifted Intervention co-teacher, the last 11 of which were across town in Westlake City Schools. Her three elementary-aged children all attend WCA. The Mattingly family is heavily involved in their church, Hope Christian Church in Avon, Ohio. This is also where Mrs. Mattingly's husband, Mark Mattingly, works as one of the pastors on staff. Mrs. Mattingly is always working with children whether at school, as a Sunday school teacher at church or as a unit leader in American Heritage Girls. She desires to help children cultivate a love of learning through a biblical worldview and to invest in building strong Christian communities. Her heart is to raise up the next generation of God fearing, Bible believing, joyful men and women who are bold in their love of the Lord. Her interests are endless but include gardening, reading, crafting, hiking, camping, and having fun with her family. A passage of scripture she loves is Jeremiah 17:7-8 "The person who trusts in the Lord, whose confidence indeed is the Lord, is blessed. He will be like a tree planted by water: it sends its roots out toward a stream, it doesn't fear when heat comes, and its foliage remains green. It will not worry in a year of drought or cease producing fruit."
Michelle Maynard
Grammar School Music Teacher
B.A. from Hiram College in Music Education.
Mrs. Maynard previously taught Elementary Music for two years at the Vermilion Intermediate School. She then stayed home for 16 years to home school her four children.  During that time she has taught private piano and voice lessons in her home, taught music classes to homeschool groups and directed Christmas musicals at church.  Michelle is on her sixth year at WCA.  She has completed her certification in all three levels of Kodaly Musicianship.  She loves traveling and spending time with her husband and children.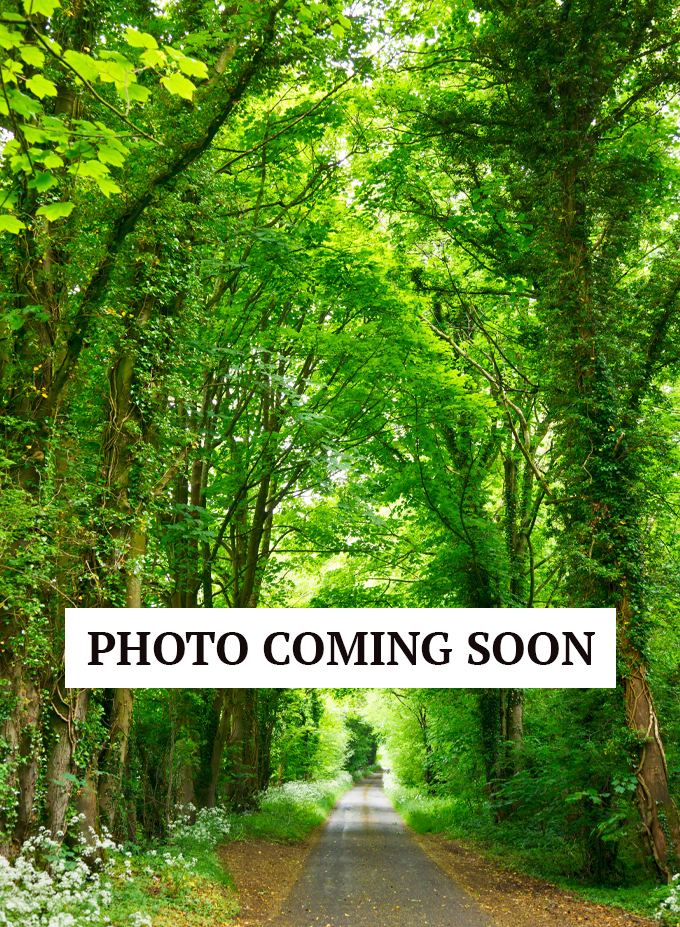 jamie Miller
Reading Specialist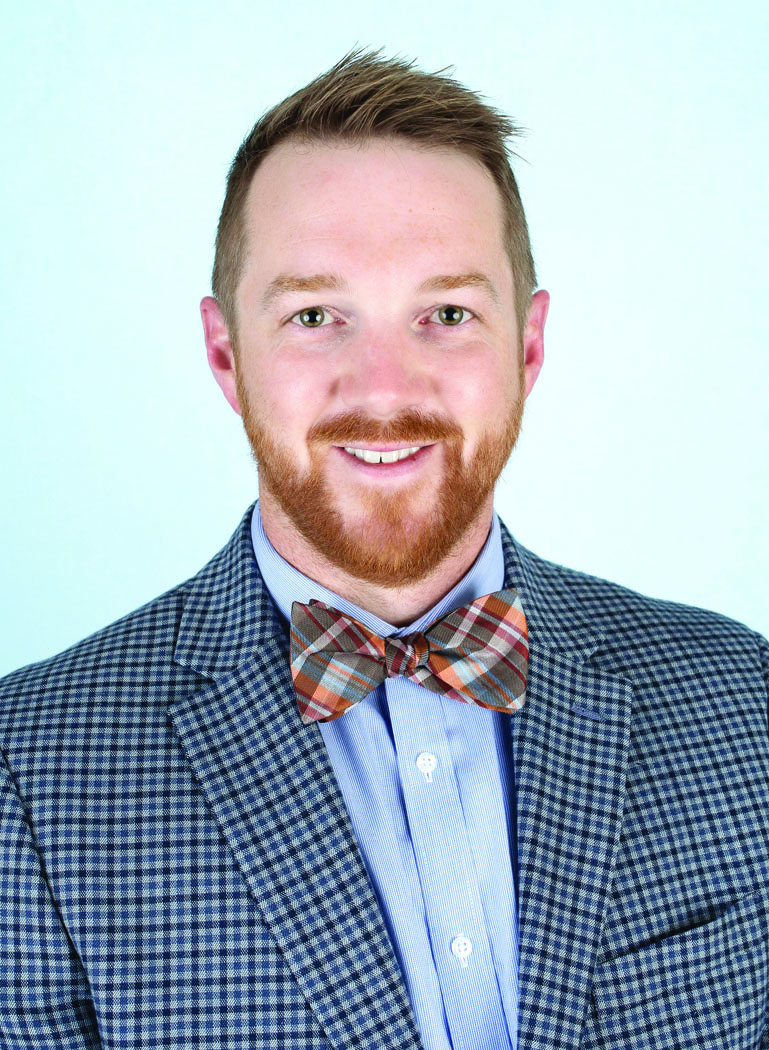 Wes Moore
Director of Philanthropy
 B.S., Austin Peay State University, M.Div. Christian Education, The Southern Baptist Theological Seminary
Prior to joining the WCA staff in 2008, Wes and his family spent nearly 7 years helping to plant a church in Seattle's urban sprawl. He served on staff and as an elder where he oversaw local missions, community partnerships, and mercy ministry in addition to pastoral care. He loves building relationships with new people and getting to work at a school that honors Jesus above all.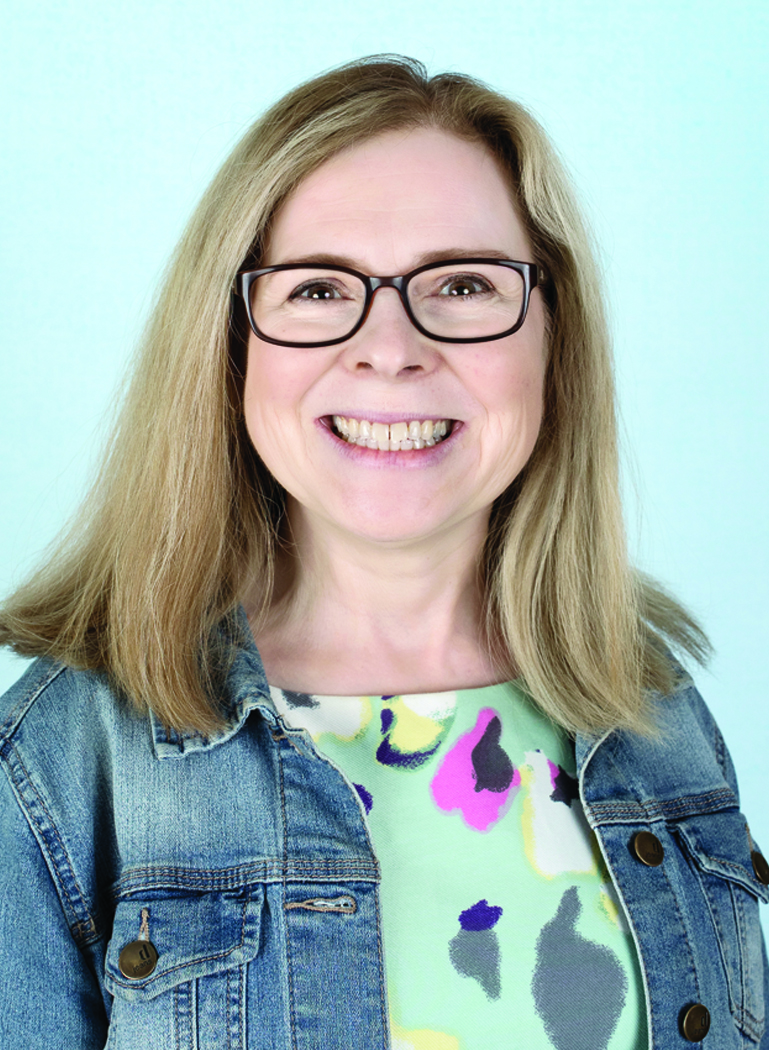 Kathryn Murtha
Kindergarten Assistant
Mother of 10 and a home educator for 36 years, Kathryn also served 4 years as a missionary in Thailand, then as primary caregiver for a severely disabled child for 18 years followed by caregiving for two parents with Alzheimers. She taught middle school literature and preschool at HEARTS for Jesus Christ, has been involved in children's ministry for over 40 years and with Joni and Friends ministry for 23 years. She loves the Lord Jesus, His Word, His people, and the simple pleasures of life, especially her 14 (so far) grandchildren. Special verse: Matthew 28:19-20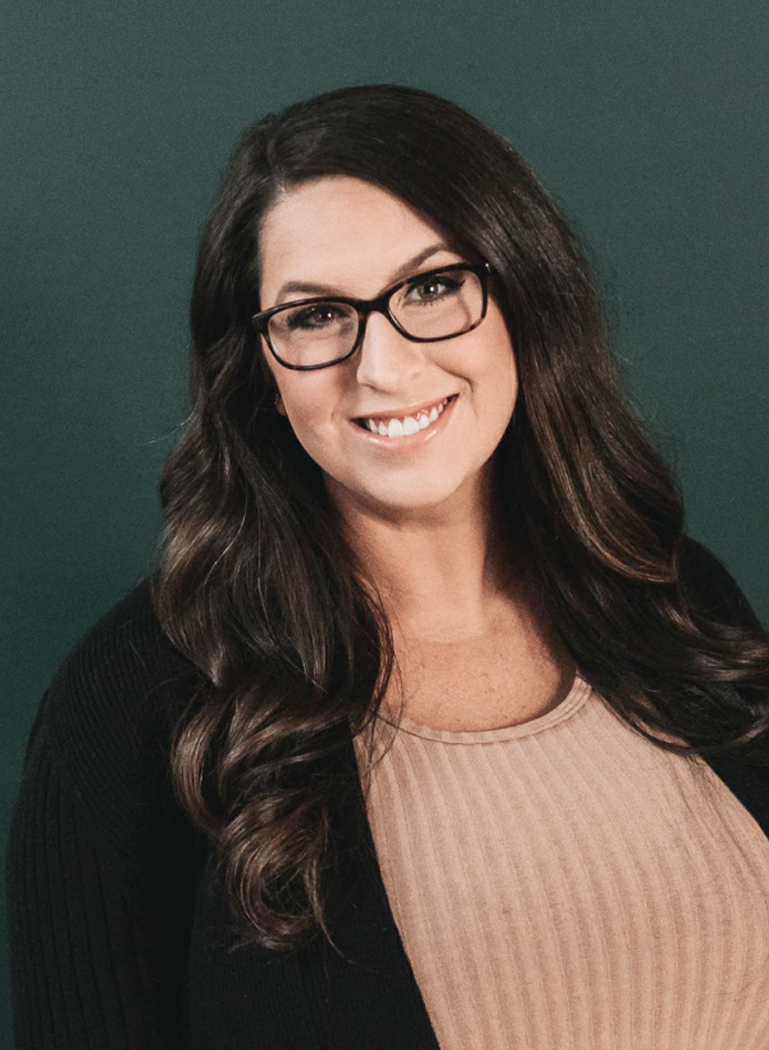 Stephanie Nath
Coordinator of Department of Education Programs
MS in Health Sciences from Indiana State University
Stephanie is formally trained as a public health professional with experience in higher education, grant writing, employer relations, and accounting. Outside of WCA, you can find her working on creative projects, watching reruns of sitcoms with her husband, or going on adventures with their three children, even if it's just in the backyard. She is driven to support the mission of the Gospel and is honored to be a part of the WCA team.  A favorite verse is Daniel 3:18.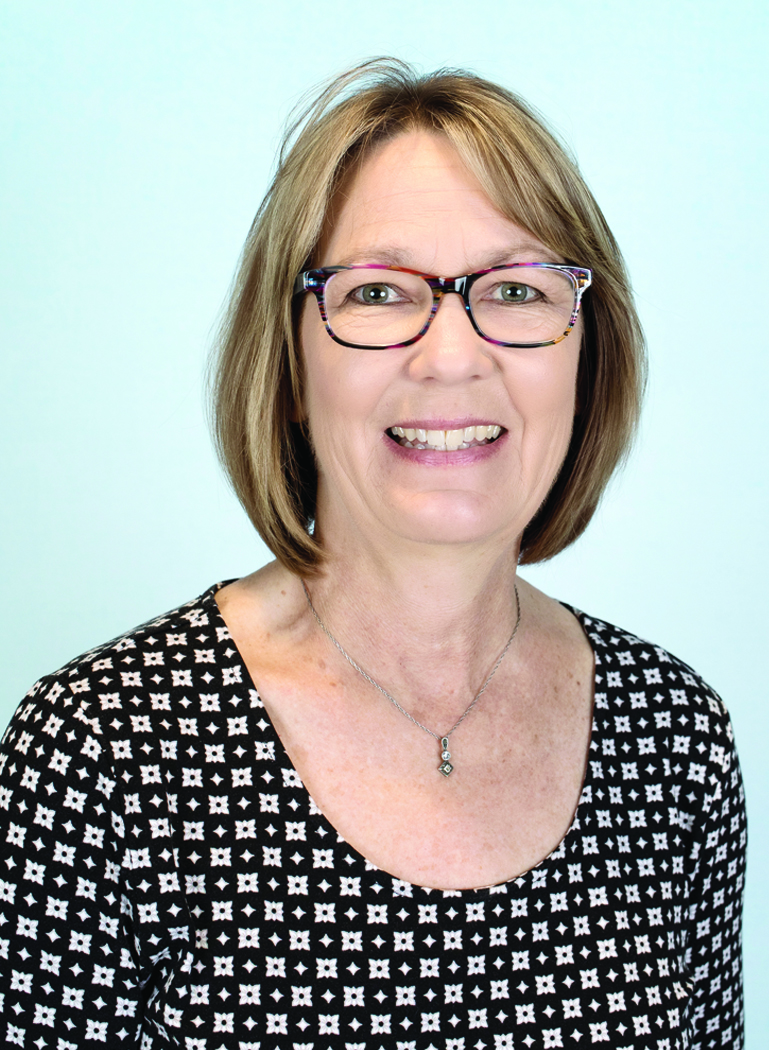 Carolyn Perkins
3rd Grade Teacher
B. A. in Secondary Physical Education & Health, Northeastern Illinois University
Mrs. Perkins teaches third grade. Prior to joining the WCA staff, she homeschooled her own children for 11 years. Previously she coached the girls 7/8 volleyball team. Her teaching experience includes public, private, and Christian school settings, and has served in various leadership capacities in ministries for children and women. She includes Romans 8:28 in her list of favorite bible verses.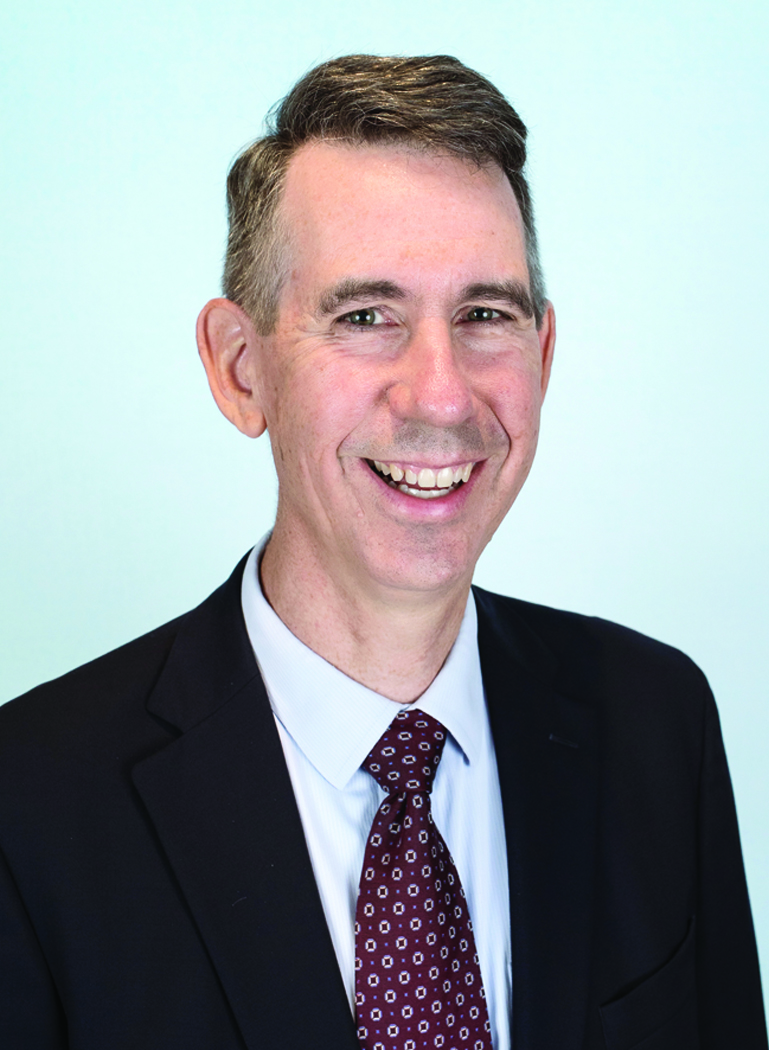 Eric Pfeiffer
6th Grade Teacher
B.A. Music Education, Iowa State University, M.A. Vocal Performance, Cleveland Institute of Music
Prior to joining WCA in 2018, he worked for 25 years in insurance sales and management.  He is involved at his church as an elder, choir member, and Bible study leader.  He enjoys spending time with his wife and 2 daughters, gardening, and reading.  One of his favorite verses is Philippians 1:6  "And I am sure of this, that he who began a good work in you will bring it to completion at the day of Jesus Christ."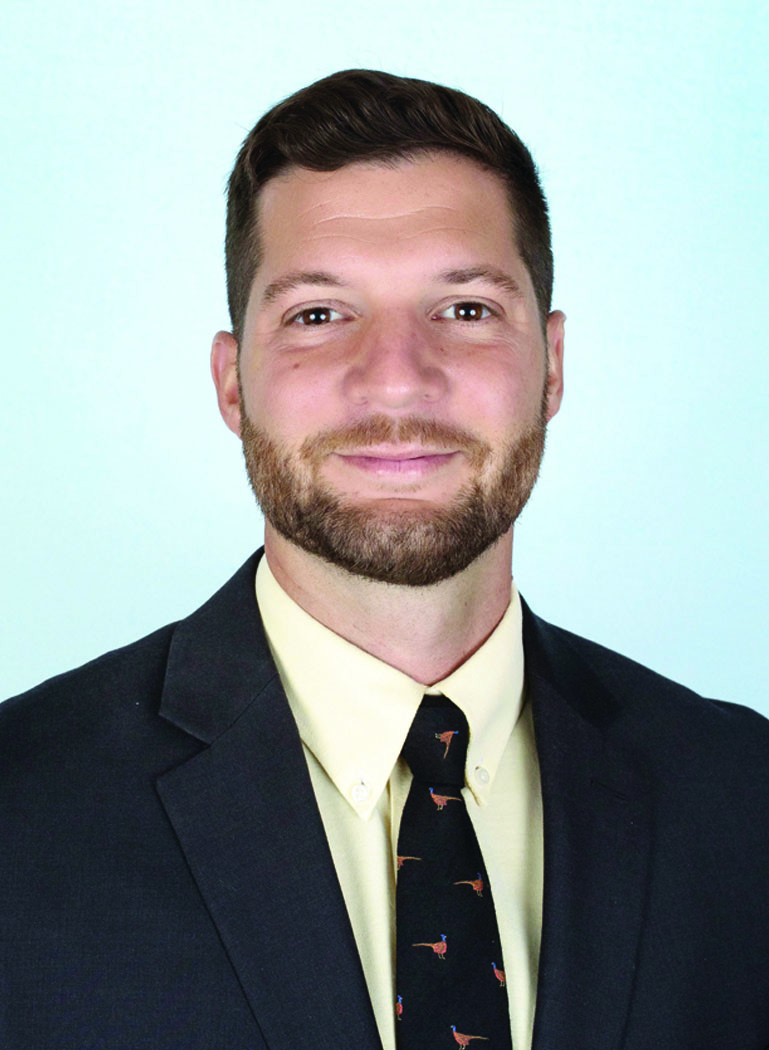 Tim Piazza
Grammar School Principal
B.S. Crown College
M.A. Northland International University
Ed. S. Liberty University
Mr. Piazza has been a 6th grade teacher, school counselor, soccer/basketball coach and pricipal over the past 16 years.  He holds an ACSI lifetime administrator's license and a state principal's license.  Mr. Piazza and his wife run a non-profit organization called Colors for Colette to support children diagnosed with cancer at Rainbow Babies and Children's Hospital.  His favorite scripture is Matthew 10:39.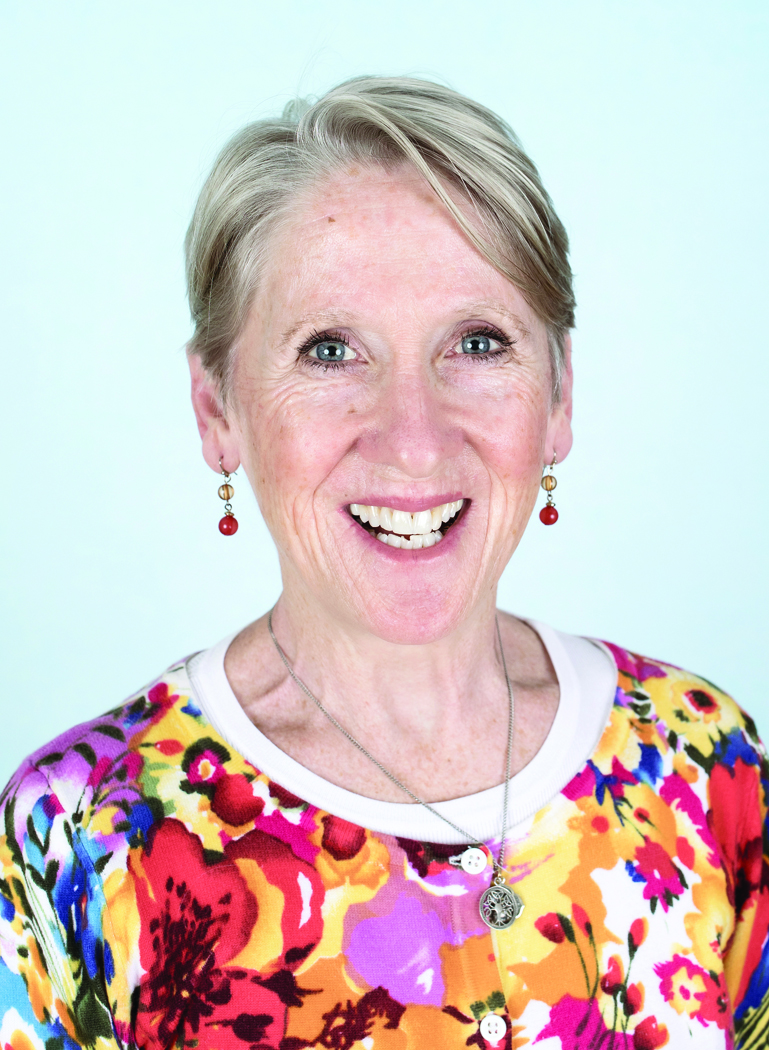 Brigid Plummer
Foreign Language Department Chair
Upper School Latin Teacher
B.S Geology, University of Cincinnati., Catechist Certificate, Diocese of Cleveland
Mrs. Plummer homeschooled four children from 1997-2013. She worked for HEARTS FOR JESUS CHRIST on the Leadership Board and taught: Pre-k, Middle School, and High School classes, from 1998-2013. Brigid is an active member of St Clarence Church in North Olmsted, teaching Catechism to 2nd and 8th grades, chaperoning youth group activities and participating in adult Bible studies. She loves spending time with her family. Life Verse: Psalm 18:1-3, currently praying with Mt 14:28-29.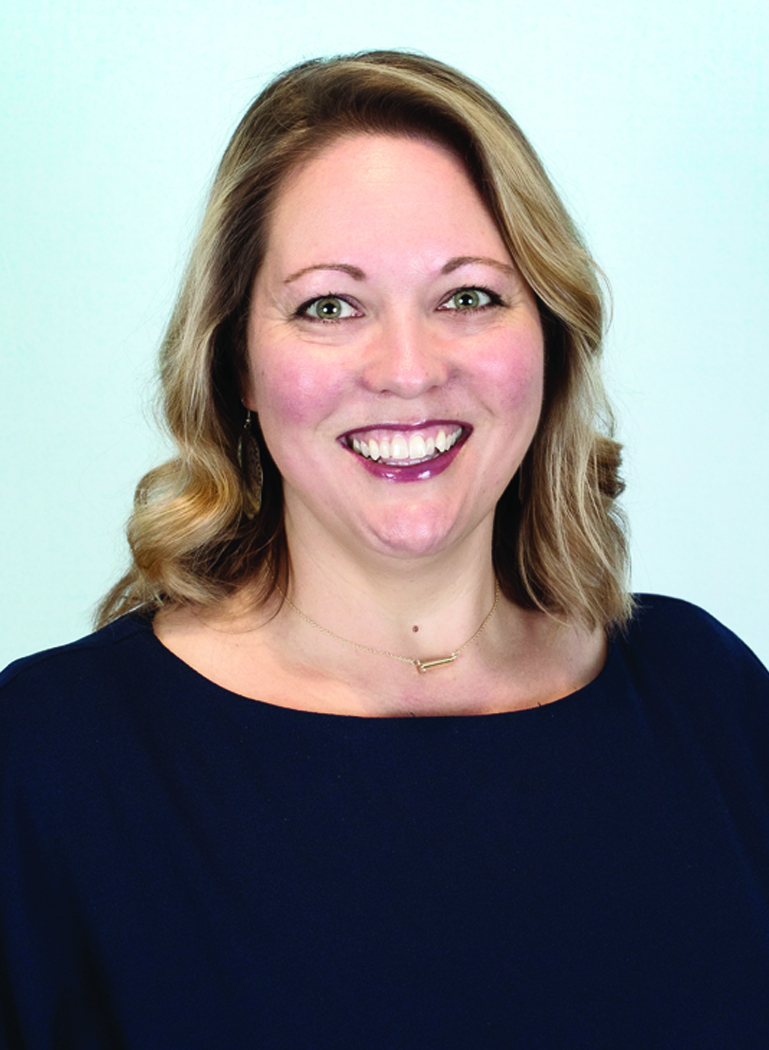 Andrea Poltrone
Office Manager
Born and raised in the Cleveland area, Andrea has spent nearly 20 years working as an Administrative Professional for multiple organizations, many of which were non-profit, religious organizations. Through StartCHURCH University she is a Certified Church Executive and desires to apply her God-given skills in office administration to further the Kingdom. Andrea is married with two teenage boys and spends most of her spare time at the baseball field watching her boys play ball. She lives by the motto "Blessed to be a blessing," which is inspired by her life verse Genesis 12:2.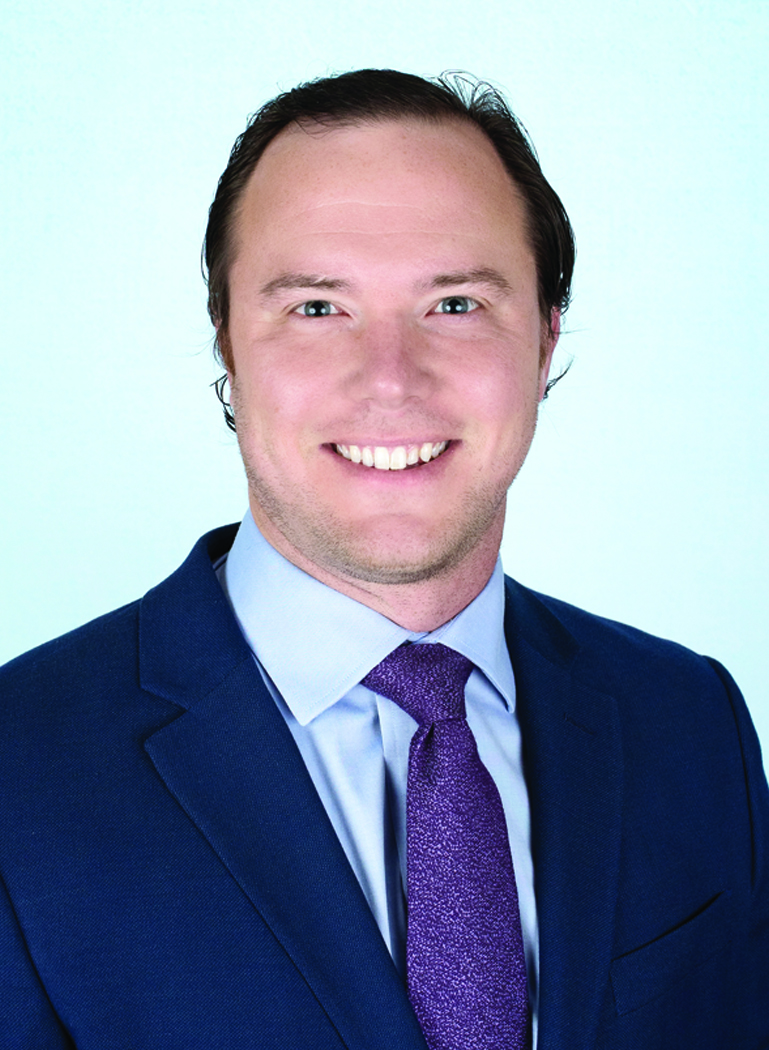 Brian Reid
Director of Finance
B.S., Financial/Managerial Accounting & M.B.A., Organizational Leadership – University of Findlay
Mr. Reid is the Director of Finance. Prior to joining WCA in 2019, he worked as an auditor for KeyBank and Deloitte & Touche. He enjoys all things active and spending time studying scripture, especially apologetics. His favorite sport is soccer and currently holds a U.S. Soccer coaching license.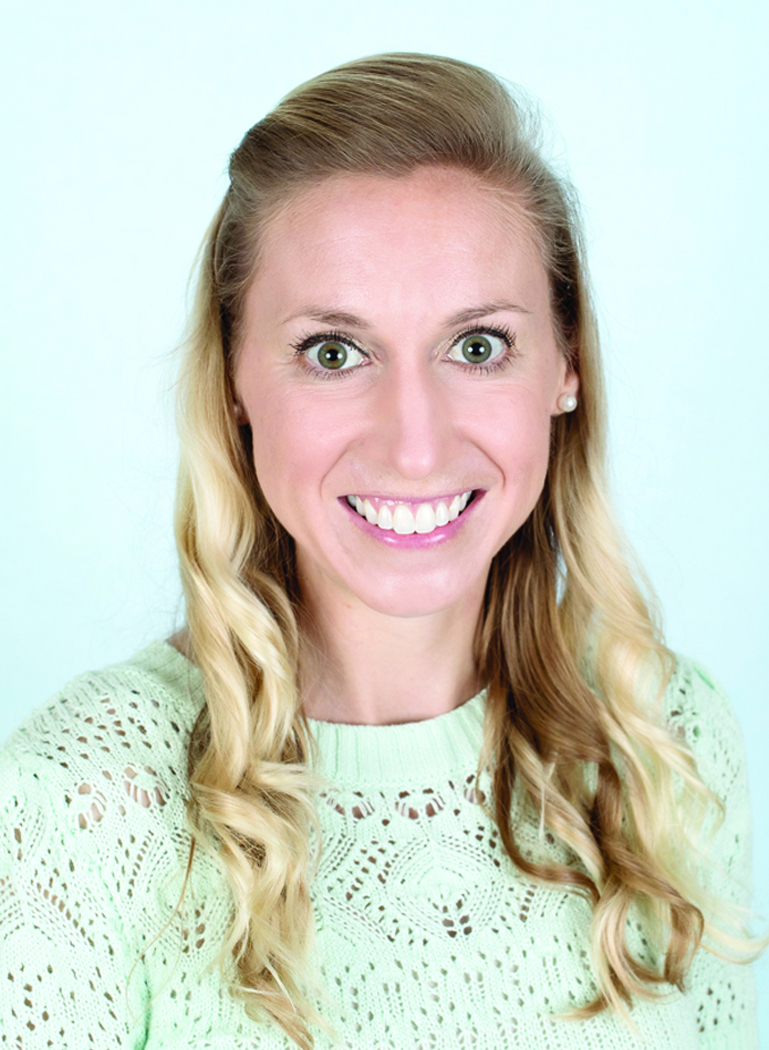 Jessica Reiner
Pre-K Director
B.S. Child Life, East Carolina University
Jessica came to WCA in 2021 and served as the Pre-K Assistant before becoming the Director of our Pre-Kindergarten classes. Prior to joining the WCA community, she worked as a Certified Child Life Specialist at Rainbow Babies and Children's Hospital in the PICU and Surgery. She also served as a ministry assistant for Youth for Christ, and has worked with children of all ages as a teacher, coach, nanny, and volunteer in various children's ministries at church.
Jessica is a mother of twins who attend WCA and in her spare time she loves hiking, biking, reading, and spending time with her family. Her favorite Bible verses are Proverbs 3:5-6 and 1 Peter 1:6-7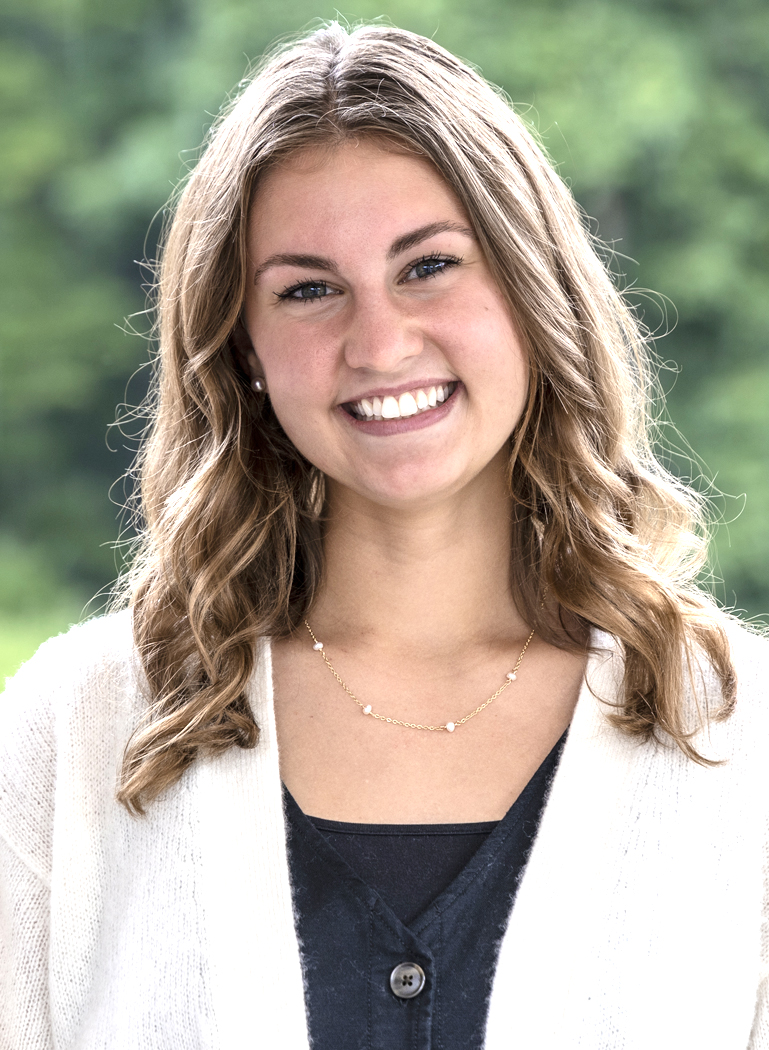 Katherine Ribeiro
US Humanities Teacher
B.A. in Bible from The Master's University
A WCA alumna, Mrs. Ribeiro was raised with a deep appreciation for Classical Christian Education and is passionate about teaching students to love learning and to see how God's character manifests itself through every avenue of it. She and her recent husband, Steven, are involved members of Grace Church of North Olmsted. Katherine loves spending time with people, reading classic literature, writing, playing violin, and spending time outdoors. Her current favorite passage in Scripture is Psalm 27:4.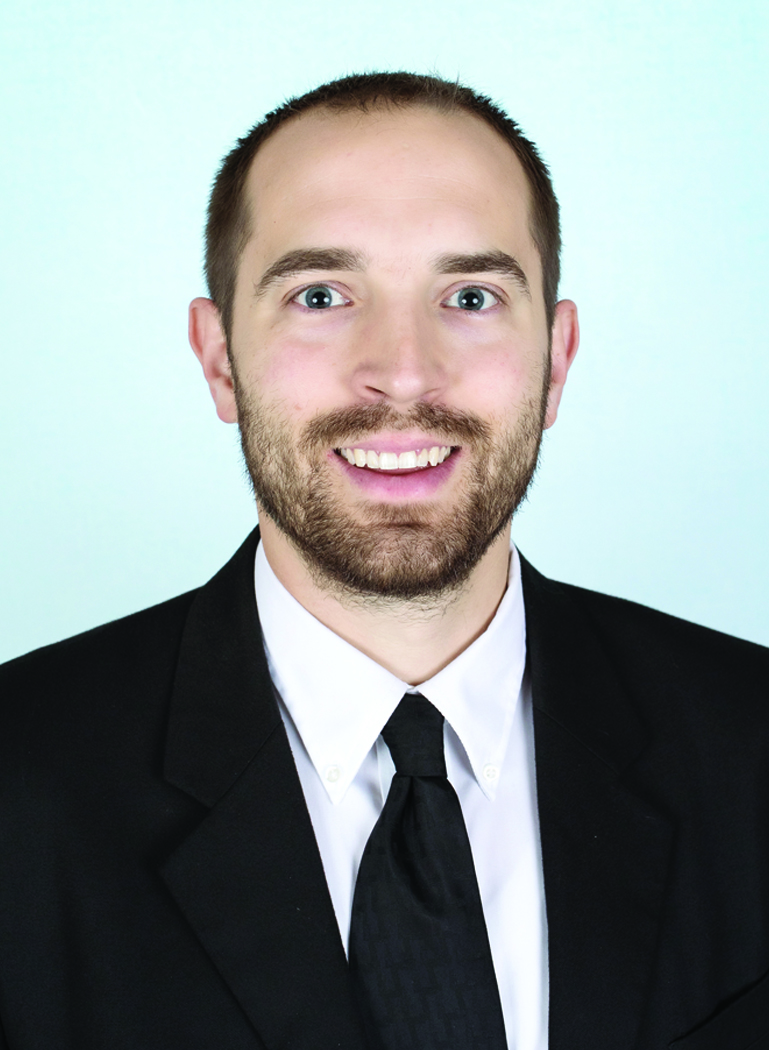 Luke Robins
Science Department Chair
Math and Science Teacher
B.A. Philosophy, American University of Beirut
Mr. Robins is the Upper School Science Department Chairman and teaches biology, health, introductory physics, and calculus. Before coming to WCA in 2020, he began his career as an ESL teacher working with many students from a variety of backgrounds. He has extensive experience teaching high school mathematics both as a tutor and classroom instructor.  He graduated from WCA in 2002, as an 8th grade student.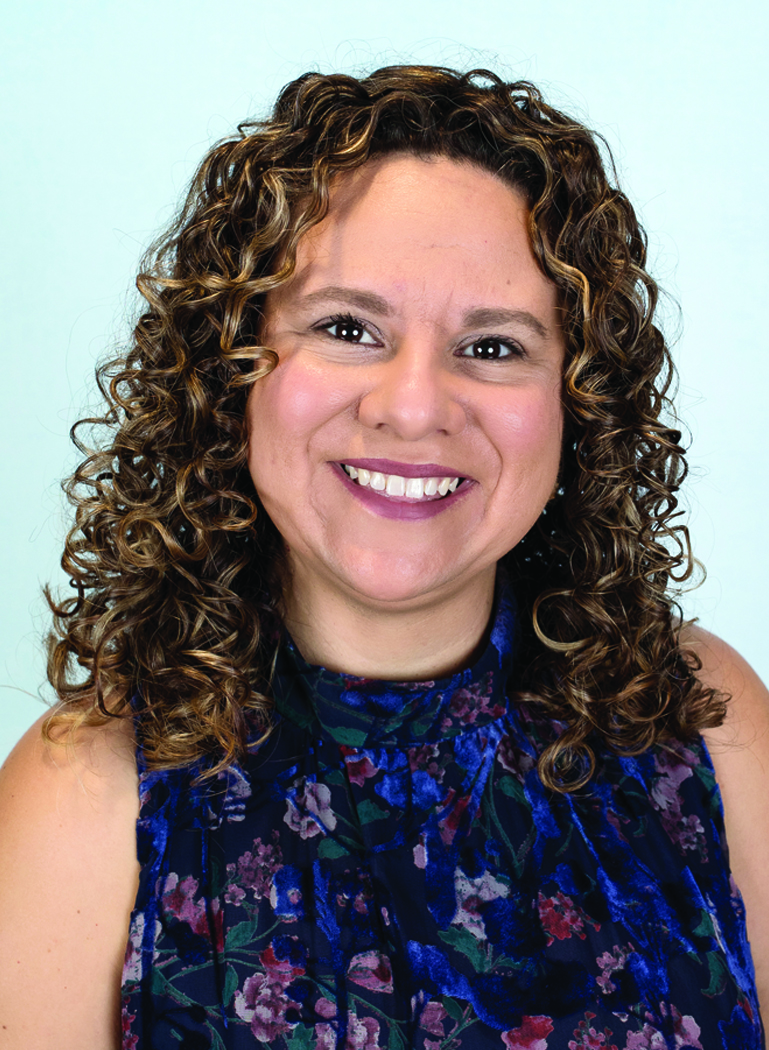 Amy Santos
2nd Grade Teacher
B.A. Elementary Education, John Carroll University; M.A. Educational Administration, Cleveland State University
Mrs. Santos came to WCA in 2018 and teaches second grade. Prior to WCA she taught at a classical school in Miami, Florida for two years and has over 20 years of teaching experience in grades two through eighth. She has served in various leadership roles in children's and women's ministry since 2011. Mrs. Santos loves the Lord, spending time with her family and friends, and photography. Her favorite verses are Isaiah 41:10 and Joshua 1:9.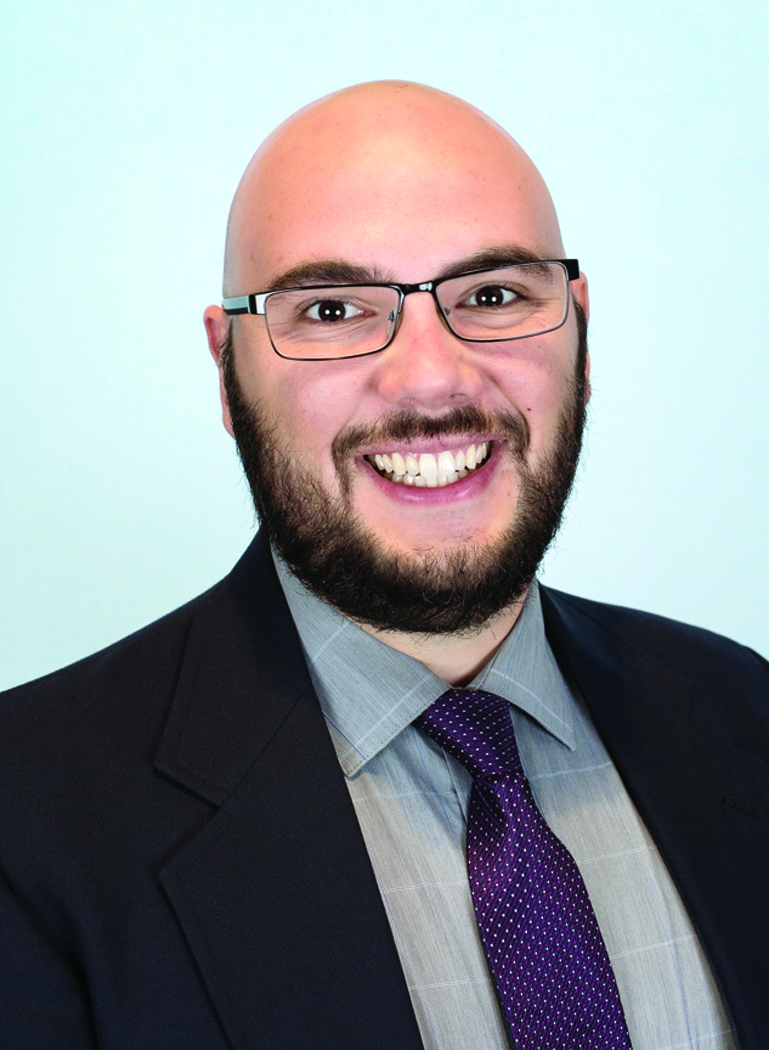 Caleb Sasser
Upper School Principal
Dean of Men
Humanities Department Chair
Humanities Teacher
B.A. Classical Liberal Arts: Pedagogy from Patrick Henry College
Mr. Sasser the Upper School Principal and teaches upper school humanities. Prior to joining the WCA staff in 2017 he taught fourth grade at Ad Fontes Academy in Centreville, VA. While at Ad Fontes he earned his permanent teaching certification with the Association of Classical and Christian Schools (ACCS). Caleb enjoys spending time with his family, working in his garden and woodshop, taking long walks, and reading good books. He is excited to be serving and worshiping the Lord Jesus Christ with everyone at WCA.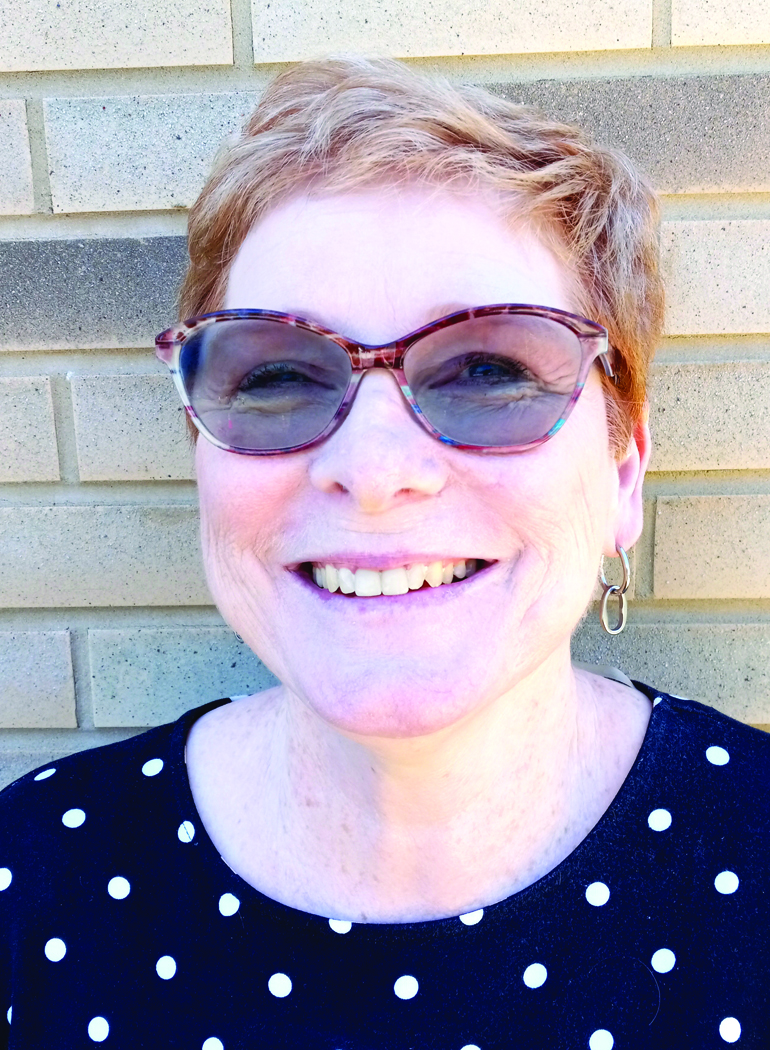 Donna Saggio
Receptionist
B.S. in Elementary Education from Evangel University
Raised in southwest Tennessee, Donna has spent 36 years living in Ohio with her husband, John and her 2 children. Mrs. Saggio has taught elementary education, most of it in second grade, for the past 30 years. She is retired from teaching to spend more time with her family and grandchildren. She loves to take walks, read books, and spend time with her extended family in Ohio. One of her favorite chapters in the bible is Psalm 91.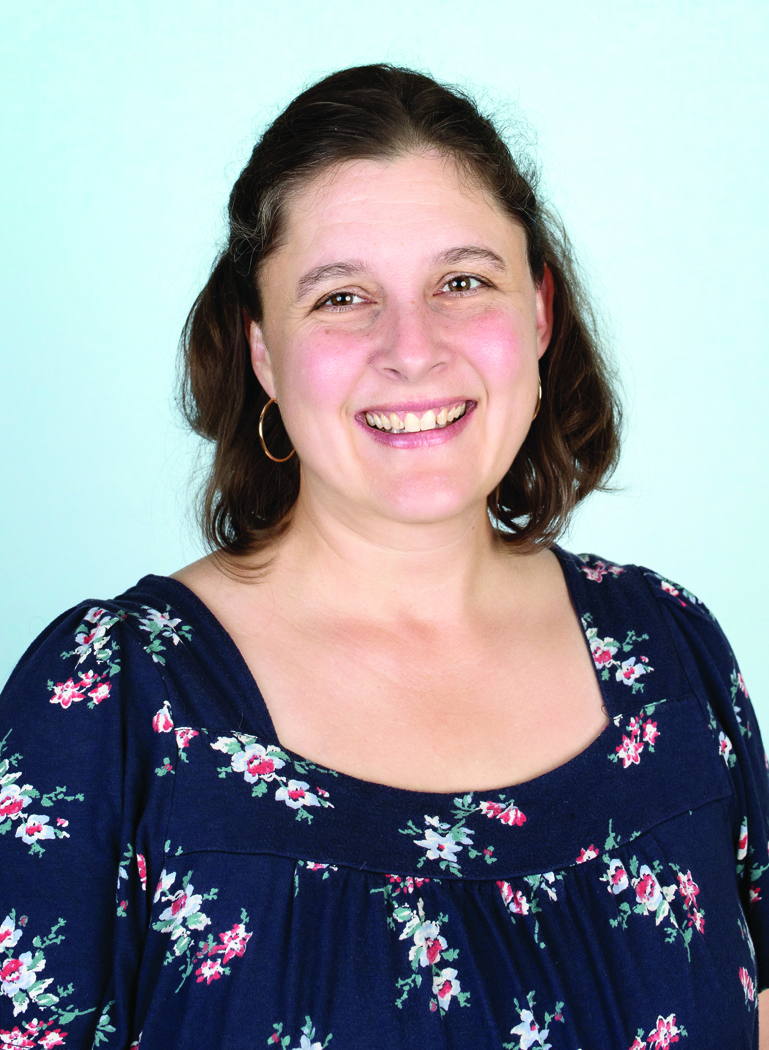 Sarah Shackelford
Nature Education Program Coordinator
B.A. in American Studies from Hillsdale College
Sarah has loved babies, books, bugs, and birds since she was a child and even while majoring in American Studies she worked for the biology department helping care for an arboretum. Sarah and her husband John live in Bay Village with their seven children. Their children have attended WCA for the past eleven years. Previously Sarah homeschooled and taught nature study classes in a homeschool coop. Sarah also works in children's ministry for her church, Christ Church Westshore.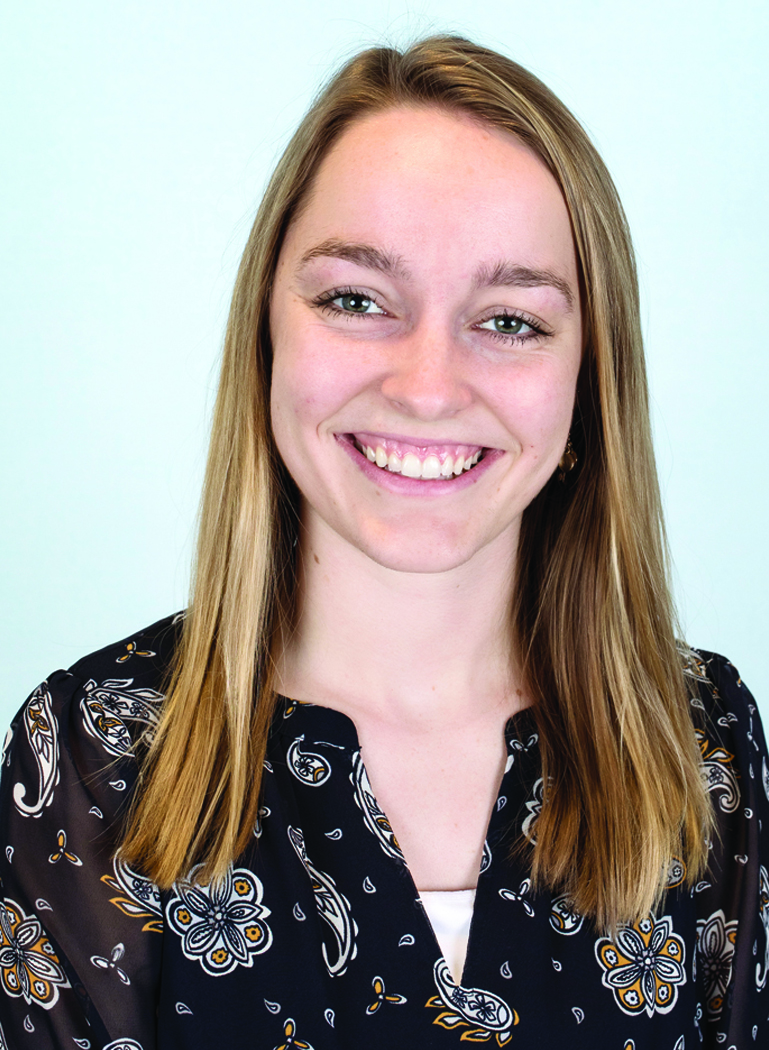 B.S. Early Childhood Education, Ashland University
Mrs. Sikora teaches kindergarten.  She grew up in Avon, Ohio and graduated from Ashland University. Throughout high school and college, she has greatly enjoyed teaching and working with children of all ages. Over the last few years, Mrs. Sikora has been substitute teaching at various schools in the area. Mrs. Sikora recently got married and has enjoyed spending time with her new husband. Outside of the classroom, Mrs. Sikora loves to bake, be outside, and spend time with friends and family. One of her favorite bible verses is Hebrews 10:23.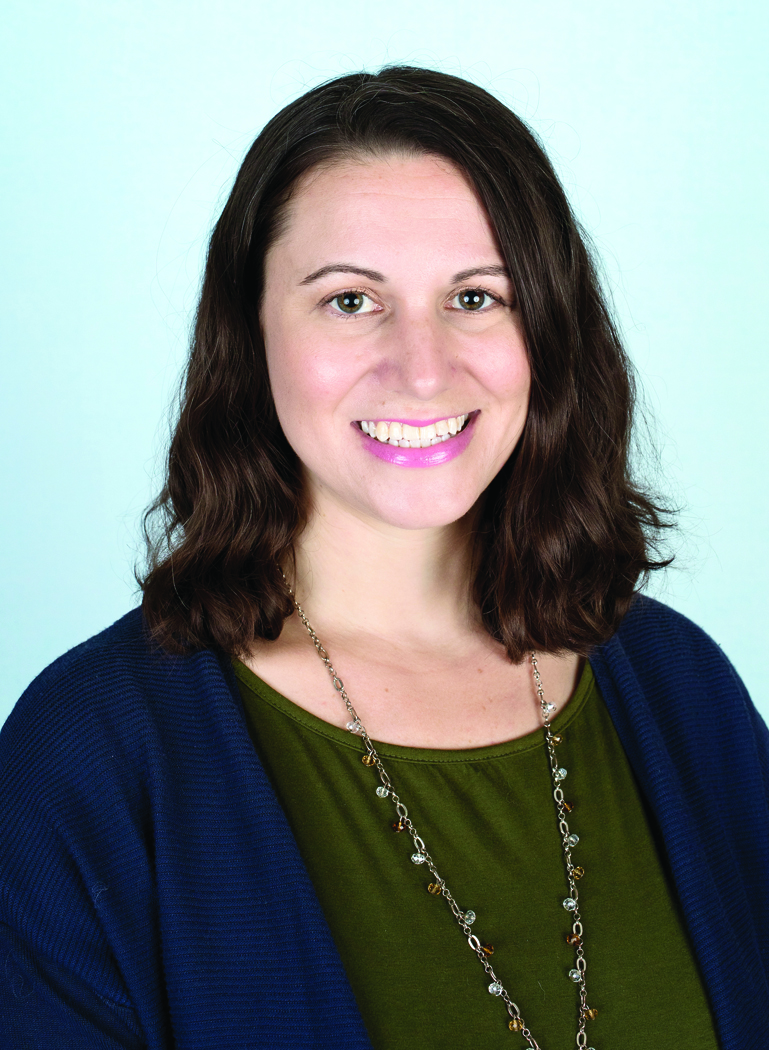 Kourtney Wright
Director of Teacher Development
Grammar School Director of Curriculum & Instruction
Logic Teacher
B.S. Early Childhood Education, Baldwin-Wallace University
Mrs. Wright serves as the Director of Teacher Development, Grammar School Director of Curriculum & Instruction, and teaches in the Upper School.  She attends Providence Church with her husband and two children and volunteers with Cornerstone Pregnancy Center.  Mrs. Wright is currently finishing a Masters degree in Advanced Teaching with an emphasis in Secondary Level Education.  A favorite passage of scripture is Deuteronomy 6:4-9.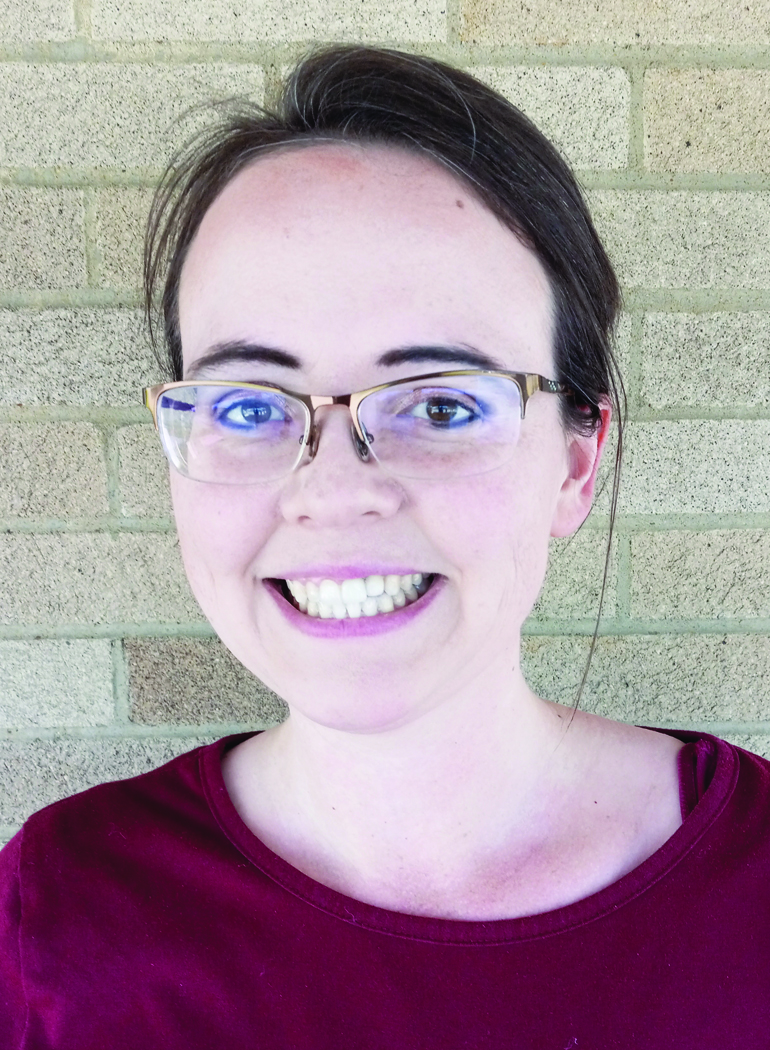 Susan Smith
Pre-K Teacher
B.S. in Elementary Education with a minor in Biblical Studies from Evangel University 
 Mrs. Smith previously taught Pre-K for three and a half years in Tomah, Wisconsin. In 2017, she and her husband moved to Hillsboro, Ohio where she led Kindergarten reading intervention groups with Hillsboro City School District for four years. During her time in Wisconsin and Ohio she also served as a substitute teacher in the local public elementary schools. She is excited to join WCA as the Pre-K teacher! She and her husband lead young adult small groups at her church. She also volunteers in the nursery program. When Mrs. Smith is not teaching, she loves to bake and work out at the gym. A couple of Mrs. Smith's favorite verses are Proverbs 3:5-6 and Psalm 28:7.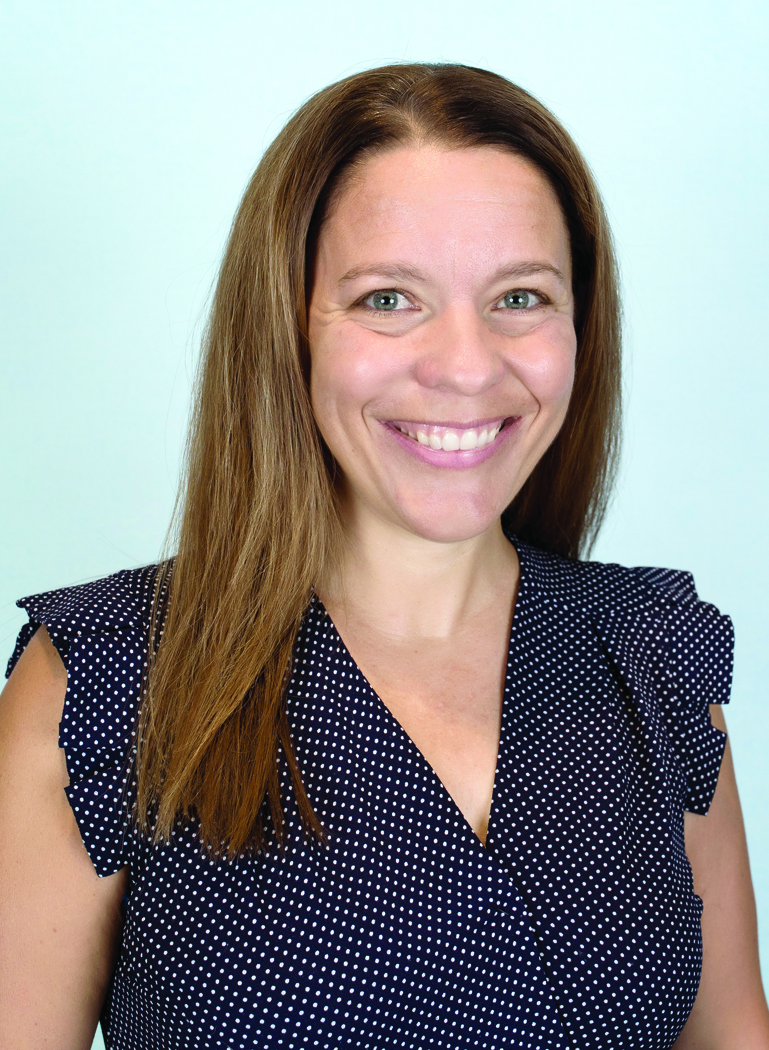 Robin Somers
1st Grade Teacher
B.A. Christian Studies, Hillsdale College.
Ms. Somers has taught in various public, private, and Christian schools, as well as worked with special needs students.  Her favorite Bible verses are Jeremiah 29:11 and Philippians 4:6-8.  When she's not teaching, she enjoys spending time with her three children, working out, running, and being active in her church.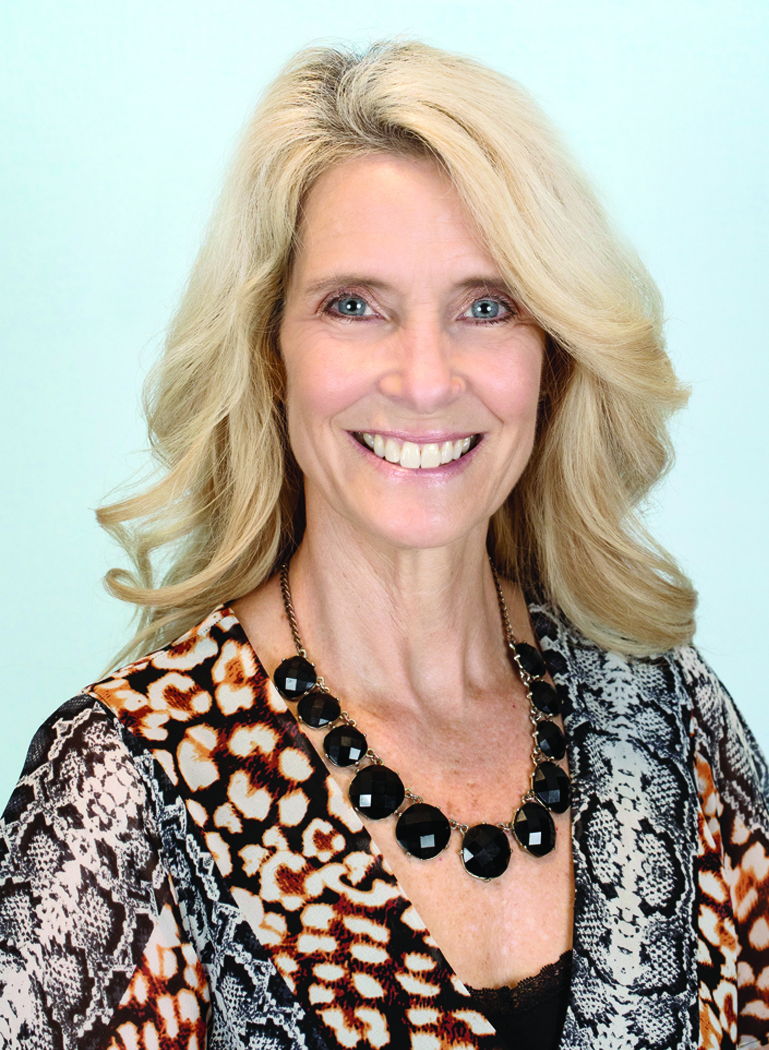 Wendy Thompson
Kindergarten Teacher
B.A. Elementary Education, Calvin College; M.A. Education/Reading Diagnosis, John Carroll University
Mrs. Thompson loves teaching kindergarten at WCA and is currently in her 9th year. After graduating from college, she taught for 1 year in West Chicago, 2nd grade and then 7 years in 3rd grade in Mayfield, Ohio. She has 5 children who she home schooled for 12 years. Mrs. Thompson was the Junior Church Director at Scranton Road Bible Church in Cleveland for 17 years and also taught writing and poetry classes to children ages 5-12 at Hearts for Jesus Christ for 7 years before coming to WCA.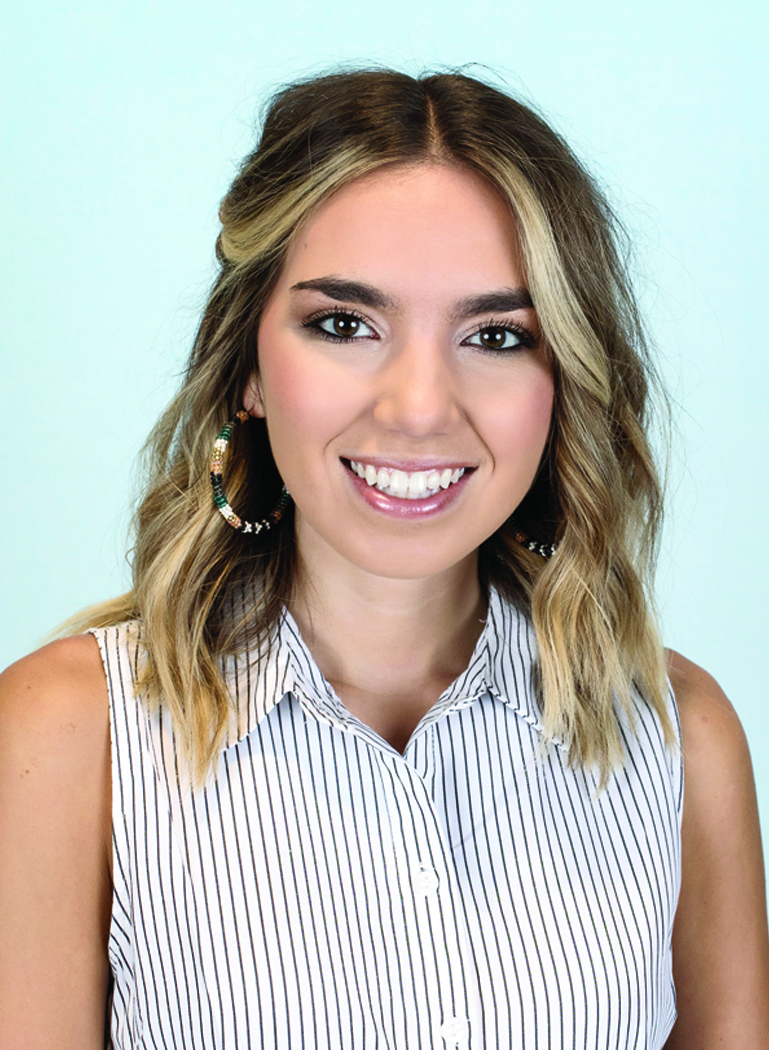 Rebecca Urry
2nd Grade Teacher
B.A.S. Early Childhood Education, John Carroll University; M.Ed. Curriculum and Instruction, Liberty University
Miss Urry is excited to be a part of the WCA community once again. During her elementary years, Miss Urry attended Westside Christian Academy for grades: K thru 8th. WCA has greatly impacted her life and she is thrilled the Lord has called her to serve at this school as a 2nd grade teacher. When Miss Urry is not teaching, she is serving in the Children's Ministry at Providence Church or coaching volleyball for . One of Miss Urry's favorite Bible verses is Proverbs 16:3.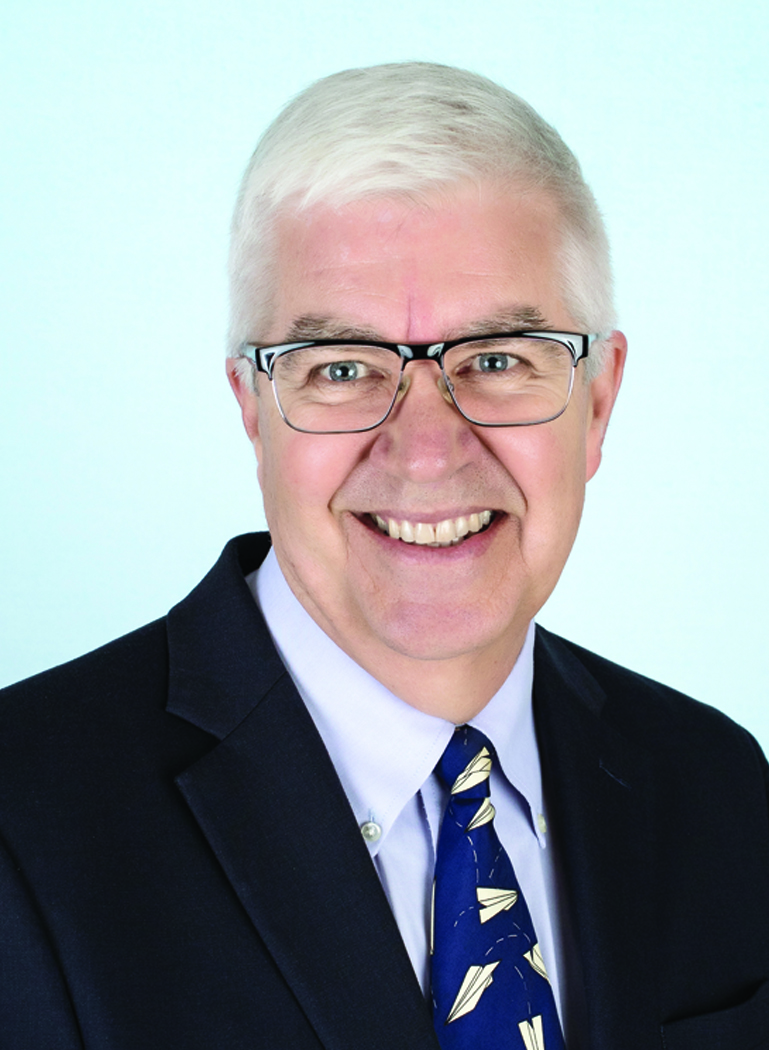 B.S., Bowling Green State University; M.A. Education, Kent State University
Mr. Whiteman came to WCA as headmaster in 2011. He has 18 years experience as elementary/middle school principal in two area private schools and ten additional years of teaching. Mr. Whiteman also has experience as the chief development officer of a Christian rescue mission. He is very involved in a local ministry for international college students and orphanages in Kenya and India. Life verses include 2 Peter 1:3-9.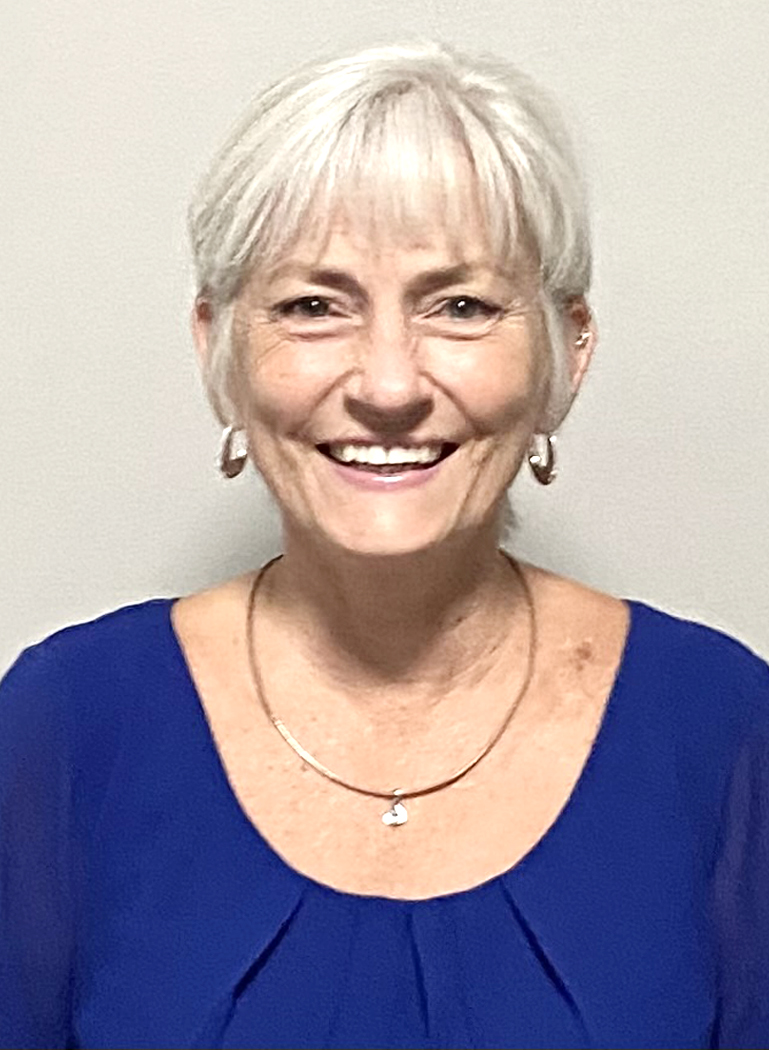 Linda Wilson
Receptionist
Born and raised in St Louis, Linda has spent most of her professional career supporting various business organizations and schools using her administrative skills. Along with her husband, she has been involved in church ministry all her married life and currently serves as part of the worship team at her local church. Linda has two adult daughters, two grandsons and loves nothing more than spending time with her family. She is an avid Cardinals baseball fan and enjoys riding her motorcycle with her husband. Although Linda has many favorite verses of scripture, one she holds close is Genesis 16:13. Truly, He is El Roi, the God who sees me.
Danielle Wolff
3rd Grade Teacher
B.S. Inclusive Early Childhood Education from Bowling Green State University
Mrs. Wolff truly enjoys teaching children and has served in various ways, such as serving in children's ministries, working for community and public schools, and being a parent of two children, who attend WCA. She is grateful and honored to be a part of the WCA family, first as a parent and then as a staff member. Mrs. Wolff and her family are active in their church, Christ the King, located in North Olmsted. In her free time she enjoys reading and spending time with family and friends. Her favorite Bible passage is Romans 12:1-2.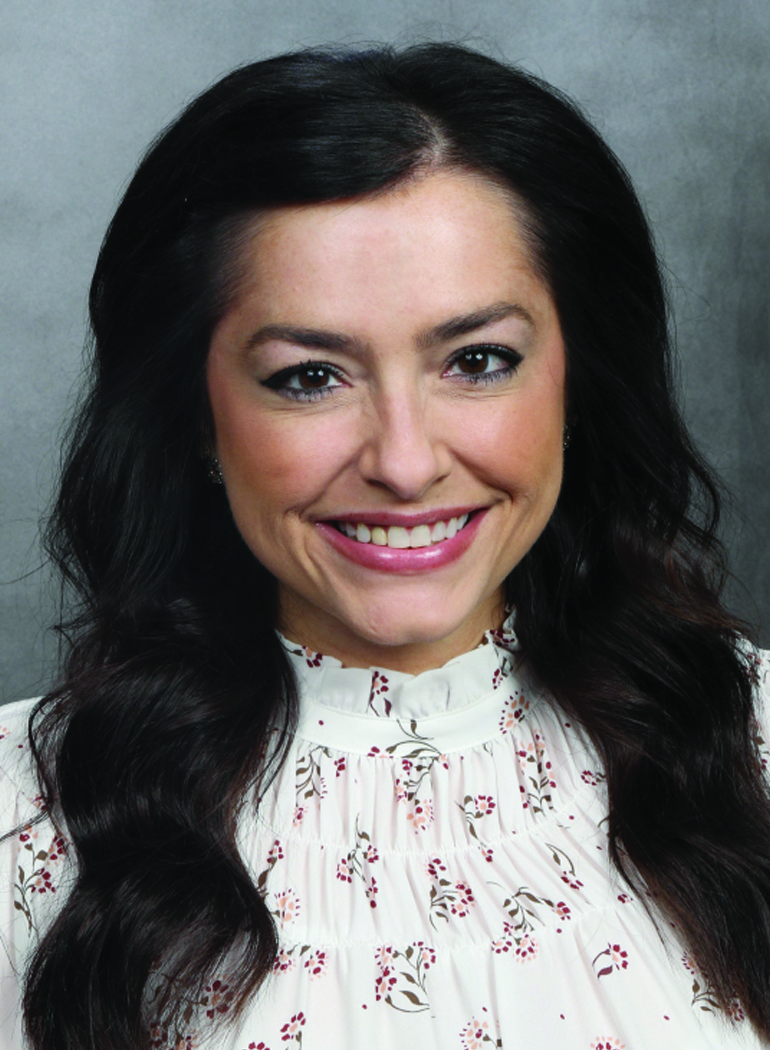 Kaitlin Yano
Speech Language Pathologist
BA in Communication Disorders, Baldwin Wallace College
MA in Speech-Language Pathology, Cleveland State University
Kaitlin has worked as a speech-language pathologist for nine years. Mrs. Yano has worked in various settings and with a multitude of different populations, but her cup of tea is working in a school setting with children- the best and most fun! When she is not working, she enjoys spending time with her husband and their son (who was born in June!), visiting different parks and coffee shops, listening to music, and exploring Cleveland! Mrs. Yano is really looking forward to working at Westside Christian Academy, through PSI, this year and getting to know all students, staff, and parents!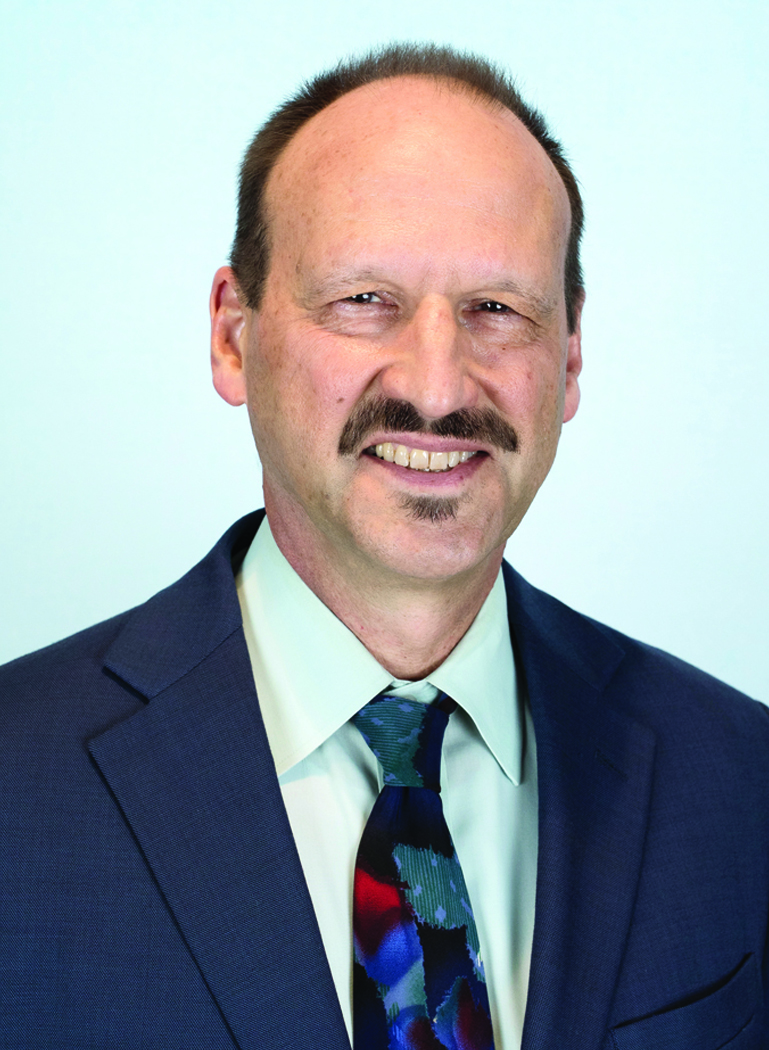 Michael Yurkovich
Upper School Teacher
B.S., Case Western Reserve University; M.Div., Columbia International University
Mr. Yurkovich teaches Algebra 2, Analytic Algebra 2, Honors Algebra 2, and Pre-Algebra. Mr. Yurkovich has experience teaching upper school math and vocal music and worked in IT as a management information consultant. For the 25 years before joining WCA he served as a church-planting missionary in eastern Europe where teaching ESL was a key part of his ministry. Life verses include 2 Chron. 16:9.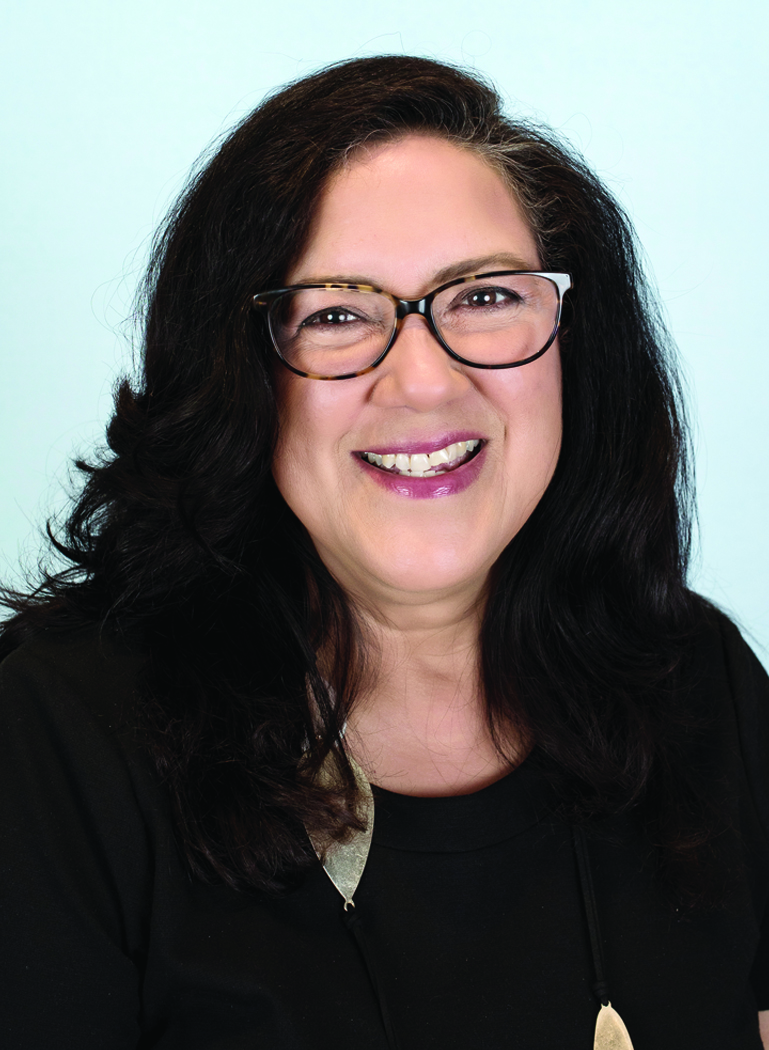 Zay Ziegler
Art Department Chair
Art Teacher
Zay Ziegler has a Bachelor in Fine Arts from The Cleveland Institute of Art, and has taught art for more than twenty years. She started by teaching arts and crafts to students in organizations such as The YMCA, Head Start and NASA's preschool. Before she started a family she was an Admissions Counselor and recruiter for The Cleveland Institute of Art. Prior to joining WCA, she taught K-8 Art six years at Bethel Christian Academy and 15 years at Hearts for Jesus Christ. Zay and her husband Tom have three adult children.  The youngest graduated from WCA in 2020.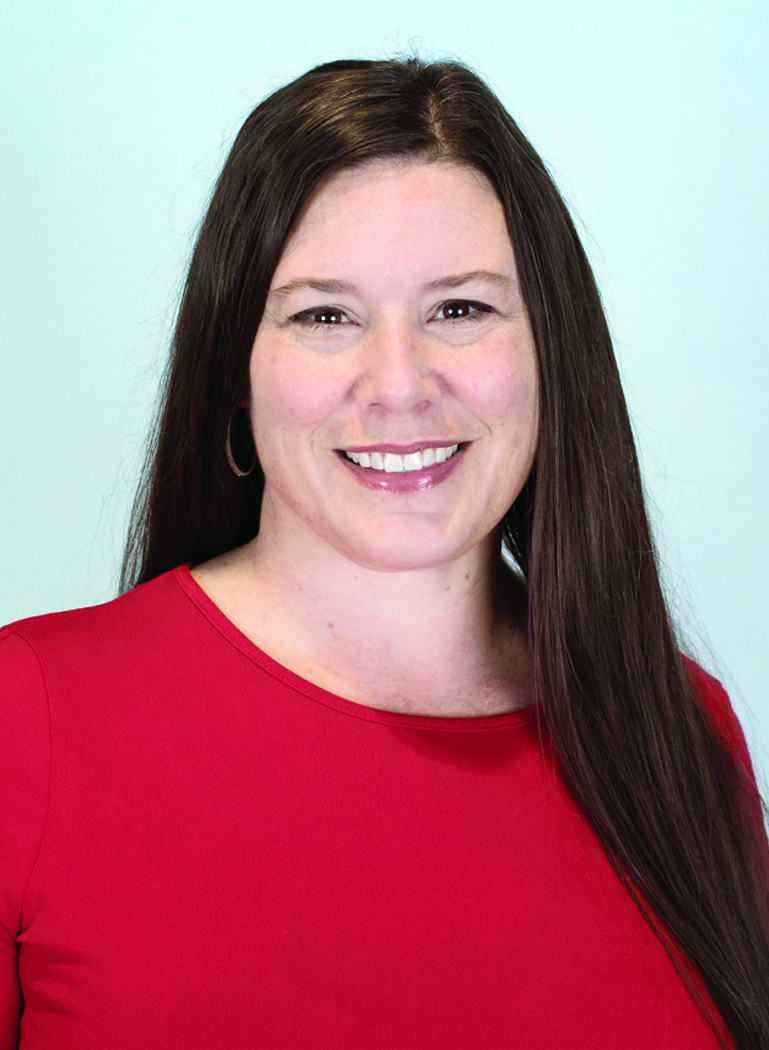 Kristen Zuccola
Rhetoric Department Chair
Dean of Women
Rhetoric, English, and Composition Teacher
B.S. Education/English, Ohio University; M.A. English, Cleveland State University
Mrs. Zuccola teaches Junior and Senior Thesis,  and Rhetoric. Prior to coming to WCA in 2015, she taught English to students from 8th grade to college freshmen.  She enjoys spending time with her husband, four children, and extended family, serving at church, reading, cooking, and hiking.  Her favorite verse is Luke 10:27 "You shall love the Lord your God with all your heart and with all your soul and with all your strength and with all your mind, and your neighbor as yourself."
Gretchen Wilhelm
5th Grade Teacher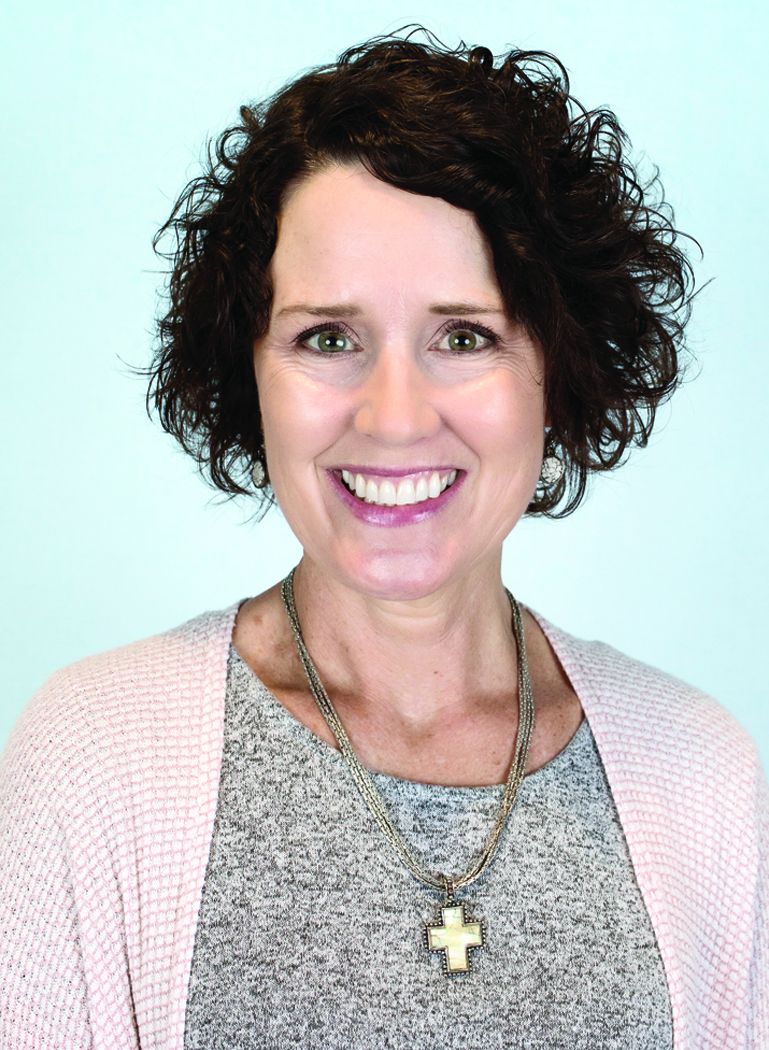 Katherine Zawtocki
Capital Campaign Manager
BA, English; McDaniel College
Katherine worked in packaging sales prior to supporting her family as a stay-at-home parent. She has served in leadership capacities in various ministries for children and women. Katherine is passionate about the transforming power of God's Word and celebrates the eternal reality of Job 19:25. In her free time she enjoys the outdoors, a great book, and family game night.